Ship it to Zero Cites Major Brands for Emissions from Imports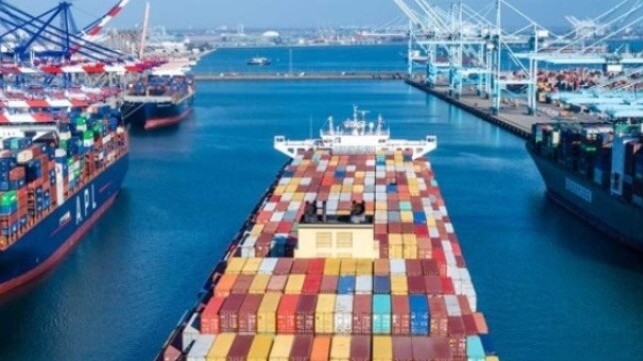 As e-commerce demands skyrocket in the U.S. and globally, top brands have yet again come under criticism for being among the leading polluters owing to the substantial amount of goods they move by ships annually.
The Ship It Zero coalition, a privately funded public health campaign released an in-depth report analyzing major companies that import goods to the U.S. The report calculates the group's views on the emissions from ocean shipping generated by the companies mainly in the retail, technology, furniture, and fashion sectors.
The "All Brands on Deck: Top Furniture, Fashion, Retail & Technology Companies Must Act to Abandon Dirty Ships" report analyzes the maritime import emissions of 18 companies, contending that Walmart, Target, and Home Depot were the largest ocean import polluters through their ocean import practices in 2021. Cumulatively, the 18 companies shipped a total of 4.2 million TEUs generating 3.5 million tonnes of carbon dioxide (CO2) and 68 tonnes of methane according to this group.
During the year, Walmart was the top ocean import polluter to the U.S., responsible for 788,000 metric tonnes of CO2 and 14.9 metric tonnes of methane. Ship it to Zero calculates that the company accounted 22.1 percent of all CO2 emissions generated across the 18 companies analyzed. It was followed by Target which generated 544,000 metric tonnes of CO2 and 10 metric tonnes of methane while Home Depot was responsible for nearly 420,000 metric tonnes of carbon emissions and eight metric tonnes of methane. Among the other brands they cite are LG Electronics, Nike, Amazon, IKEA, Adidas, Samsung, and H&M, again contending that these top brands are among the leading polluters.
The report alleges that LG Group and Samsung were the top import polluters among technology companies accounting for 309,000 and 217,000 metric tonnes of CO2 emissions and 5.9 and 4.2 metric tonnes of methane respectively. Nike they charge led in the fashion industry accounting for 87,000 metric tonnes of CO2 emissions.
"Consumers overwhelmingly want their goods shipped on zero-emission ships and have reported that they'd move their business to companies with a cleaner ocean-climate footprint. We urge all companies that continue to rely on fossil-fueled ocean freight services to abandon dirty ships now and compete to put their goods on the world's first zero-emission vessels," said Madeline Rose, Pacific Environment Climate Campaign Director.
The report also calculates that the ports of Los Angeles and Long Beach, which handle the largest share of companies' cargo imports with over 40 percent of imports by TEU produced 35.5 percent of total carbon emissions. The Port of Savannah produced the second largest share of imports at 13.3 percent followed by Seattle at 13.1 percent. New York and Newark together they content represent 10.5 percent of cargo CO2 generation.
Although the port of Houston handled the least cargo from retailers considered in the study at 6.6 percent, those cargoes were the most carbon intensive with 1.1 metric tonnes of CO2 generated for each container shipped according to the report. The ports of Seattle, Tacoma, and the Northwest Seaport Alliance were estimated to handle some of the cleanest, least carbon intensive cargoes with an average of 732 kilograms of CO2 produced per TEU.
"The report shows that brands across a spectrum of industries need to increase their targets to achieve 100 percent zero-emission shipping by 2030. They must act now and rapidly clean up shipping to ensure a healthier, cleaner tomorrow for our communities and our oceans," noted Kendra Ulrich, Stand.earth Shipping Campaigns Director.
Some companies including Amazon, Target, and IKEA have made a commitment to zero-emission. With approximately 90 percent of the world trade transported by sea, the groups contend that the failure to act would have adverse impacts with current business-as-usual scenarios forecasting that emissions will grow up to 50 percent over 2018 levels.