Sembcorp Marine Megamerger with Keppel Gets Shareholder Approval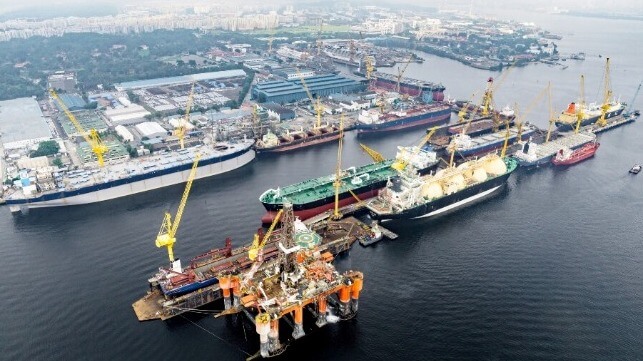 Shareholders of Singapore's Sembcorp Marine gave the final approval for the megamerger with Keppel Offshore & Marine which will combine the operations to become one of the world's largest O&M energy engineering companies. First proposed in June 2021, the deal is valued at approximately $3.4 billion and positions the two shipyards for the recovery in the offshore energy sector as they also look to expand operations into new sectors.
While there had been some suspense about the outcome of the vote with recent attention in Singapore to Keppel's 2017 bribery scandal in Brazil and if anyone from that situation was still associated with the company, in the end, the Sembcorp Marine shareholders overwhelmingly voted in favor of the merger. The final tally reported to the Singapore Stock Exchange showed more than 95 percent of the total vote was in favor of the merger. The government's investment company Temasek Holdings, which holds 54.6 percent of Sembmarine abstained from voting. After the merger, its position will fall to 35.5 percent of the combined company.
The merger was first announced as a means to address the declining offshore energy market which had suffered in recent years from falling oil prices and the increasing focus on alternative energy sources. According to the companies, by combining their engineering expertise and operating capabilities they will be better positioned to capture future opportunities in the market while lowering overall costs. Keppel said that it plans to focus on its real estate, utility, data center, telecom, finance, and logistics business lines going forward.
Under the revised terms announced in October 2022, Sembmarine's shareholders will hold a slightly larger 46 percent stake of the combined company versus 44 percent under the original terms. Keppel O&M receives 54 percent of the combined company. Keppel agreed to lower its retained interest to 5 percent versus the previous 10 percent with the remaining 49 percent distributed to its shareholders. Keppel's shareholders approved the merger in December 2022.
Going forward, the combined company will have an orderbook valued at almost $15 billion. Keppel O&M will be a wholly-owned subsidiary of the company. Sembmarine told shareholders that the new board would consider if a new corporate identity was appropriate as part of a comprehensive strategic business and organizational review designed to integrate the companies.
At the beginning of February, Keppel FELS agreed in a separate transaction to sell its ship repair yard to ST Engineering. The sale is part of the overall strategy to exit businesses related to shipping as part of the new corporate strategy.