Seaspan Corp. Selects DNV GL for EU MRV Compliance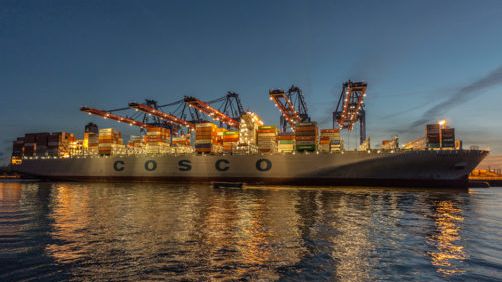 Leading container ship lessor Seaspan Corporation has selected DNV GL to provide EU Monitoring, Reporting and Verification (MRV) services for its entire fleet.
The EU-MRV regulation aims to quantify and reduce CO2 emissions from shipping by collecting accurate data from the industry. As a practical matter, shipowners and operators will have to monitor, report and verify fuel consumption annually for vessels over 5,000 gt calling at any EU and EFTA (Norway and Iceland) port. Ship-specific monitoring plans are due at the end of this month, and data collection on a per voyage basis will begin January 1, 2018. The aggregated ship emission and efficiency data will be published by the European Commission by June 30, 2019, and annually thereafter.
Due to the global nature of the maritime business, the majority of merchant vessels will trade in European waters at some point in their operations. DNV GL advises shipowners with a global presence to act by January 2018.
"We have all the data necessary for verification in our Fleet Performance System; the fully digital approach of DNV GL allows for our existing data streams to connect directly into DNV GL's MRV Engine to be managed automatically," said Ian Robinson, Projects & Technology Director at Seaspan. "This approach improves efficiency and performance, while technology does the heavy lifting of reporting."
Maintaining high levels of data quality is a key challenge. To ensure this happens, DNV GL can continuously monitor the flow of information using its new ECO Insight data quality module, which Seaspan has subscribed to. This module checks incoming data from vessels and allows for immediate corrective action when needed. The module also supports the upcoming IMO-DCS scheme, which comes into force one year after the EU-MRV scheme.
"Seaspan's addition of 109 vessels to the existing fleet of several thousand vessels in the DNV GL EU-MRV verification platform is a clear sign of the digital transformation that is taking shape globally in the maritime industry," said Nick Roper, DNV GL's VP of Business Development, Region Americas.