Search Called Off for Missing Crew of Emerald Star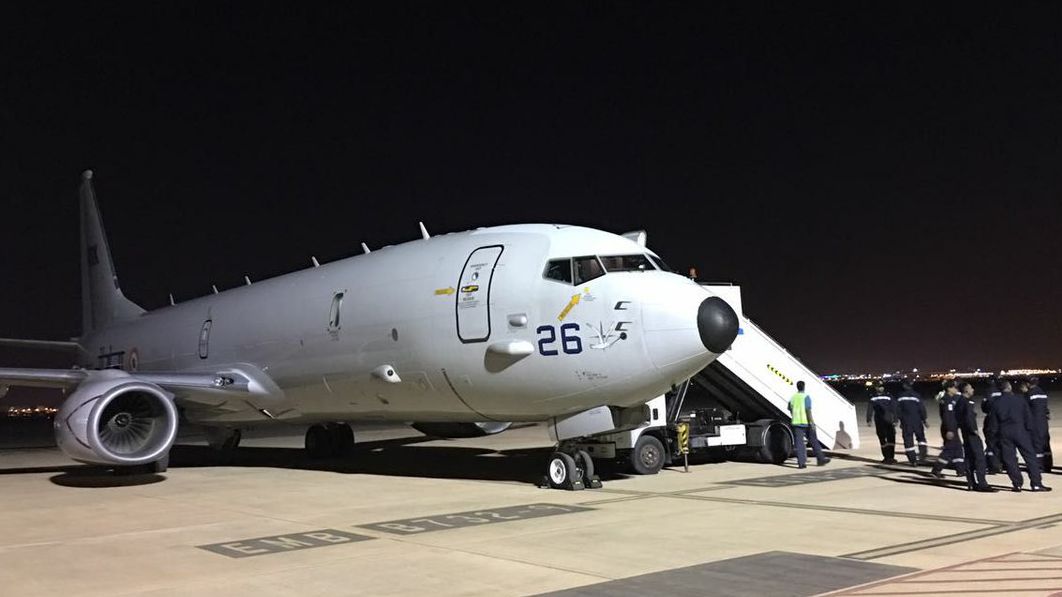 The Japan Coast Guard (JCG) has called off the search for the missing crew of the bulker Emerald Star, which went down off Luzon with a cargo of nickel ore on October 13. 16 of her crewmembers were rescued by good samaritan vessels and 10 remain missing.
Indian officials have not given an update on search progress in some time, and Indian mariners, seafarers' associations and concerned citizens have petitioned their government via social media to release more information. The families of several of the lost seafarers are traveling to Delhi to ask India's external affairs minister, Sushma Swaraj, to press for a resumption of SAR efforts, according to Hindustan Times.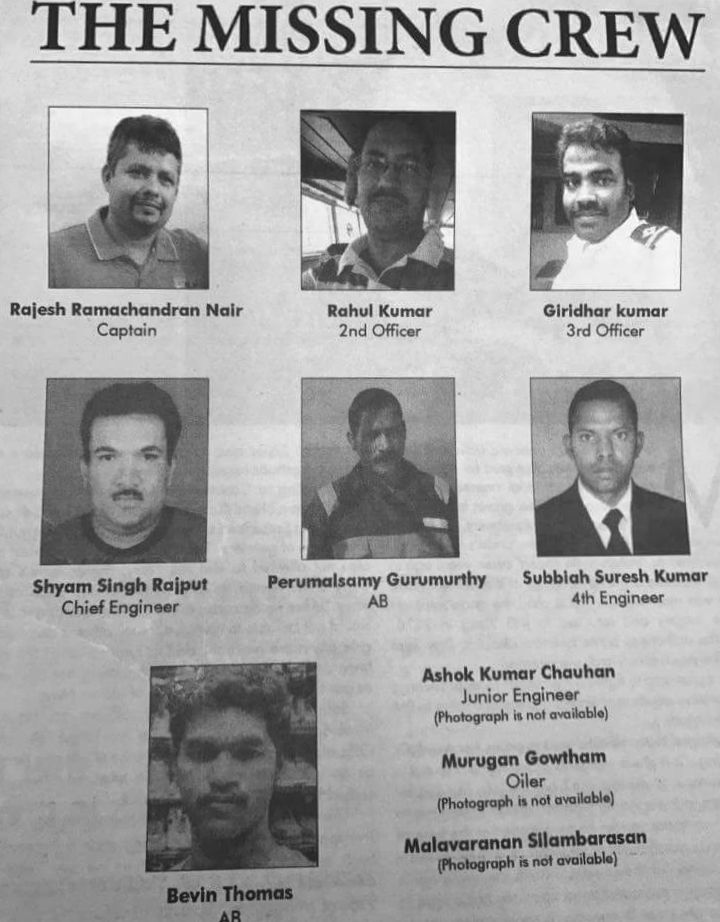 Emerald Star's missing crew (via social media)
India contributed a P-8 Poseidon maritime patrol aircraft to the JCG's search. According to the Indian Navy, the P-8's crew searched an area of 24,000 square nm near the Star's last known position. They located a capsized lifeboat at 19.6 N 123.2 E and informed the JCG of its location; however, the JCG responded that its forces had already located and searched the lifeboat and had found it to be empty. The aircraft's crew found no other debris or sign of survivors.
"The World's Most Dangerous Cargo"
The Star's final voyage was a round-trip between Lianyungang, a key port for Chinese nickel ore imports, and Buli, Indonesia. Survivors confirmed that Emerald Star had a load of nickel ore originating at Buli on board at the time of the incident.
Leading marine insurer Gard warns that some terminals in southeast Asia continue to load dangerously wet cargoes of nickel ore, which is one of a number of commodities that can exhibit liquid-like behavior if the moisture content is too high. In the worst cases, wet nickel ore cargoes can pile up on one side of a vessel's holds when the ship rolls, leading to rapid loss of stability and capsize.
On Tuesday, the International Association of Dry Cargo Shipowners (INTERCARGO) released a statement calling for a swift casualty investigation to inform industry practices. "Given its commitment to the safety of seafarers and ships as its top priority, INTERCARGO engages itself in making full use of such a report outcome in the industry fora where it participates," the group wrote. "In the meantime, INTERCARGO urges the exercise of extreme caution when loading nickel ore and other challenging cargoes."
In a statement in January, Intercargo cautioned that Indonesian nickel ore cargoes could be particularly hazardous this year as the nation's ore export industry is emerging from a long-standing ban. "As the ban has been in place for some time it is most likely that many stockpiles will be subject to saturation [from rainfall] and therefore the possibility of being offered cargoes with an unduly high moisture content may be anticipated," the group noted. "Furthermore, it is important to note that it has been reported specified shippers will be permitted to export washed bauxite, [which] was associated with a number of problems in the past."
Intercargo has previously identified nickel ore as the world's most dangerous bulk cargo, and in years past the substance accounted for an unusually large fraction of the maritime industry's fatal accidents. According to John Wilson, technical services head for the American P&I Club's Hong Kong office, six bulkers carrying Indonesian nickel ore cargoes went down between 2010-2013, with the loss of 81 lives. Problems with inaccurate or fabricated sample testing and cargo documentation are a persistent problem, Wilson noted, leading to the continued loading of unsafe cargoes.