After five weeks of searching, environmental organization Sea Shepherd has located a Japanese whaling ship with a dead minke whale on its flensing deck.
The organization says the Nisshin Maru was found in the Australian Whale Sanctuary (64 57.6S - 085 09.6E). When a Sea Shepherd helicopter approached, the Nisshin Maru crew scrambled to hide the slaughtered whale with a tarp, while the fleet's harpoon ships Yushin Maru and Yushin Maru #2 covered their harpoons.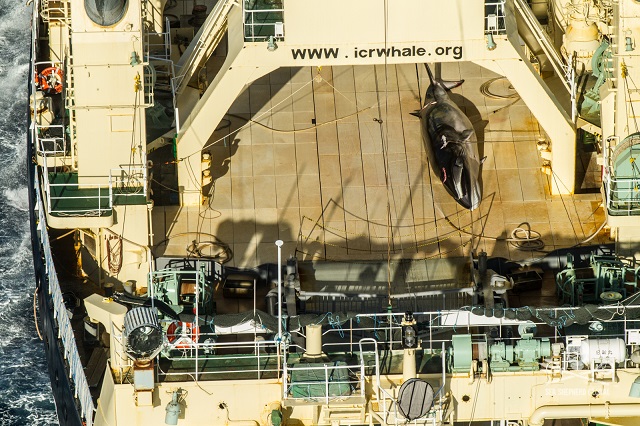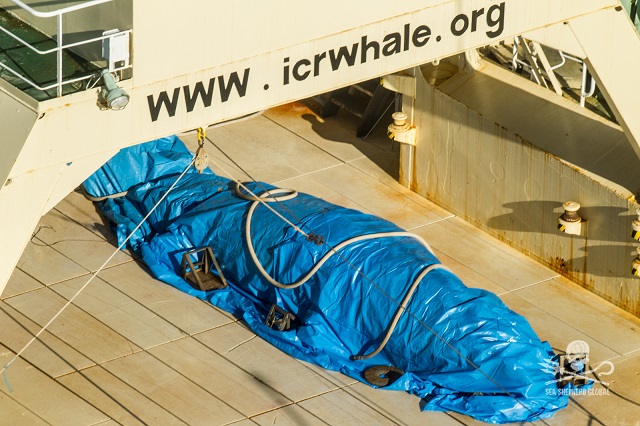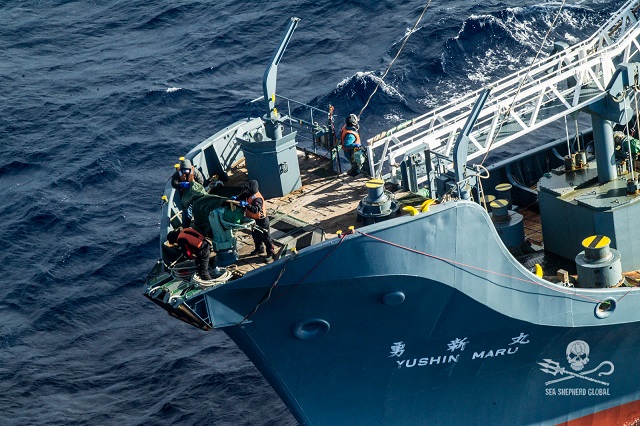 Credit Sea Shepherd
Sea Shepherd says that the photos above are the first photographs documenting the Japanese whaling fleet's killing of whales since the International Court of Justice ruling in 2014 and the Australian Federal Court 2015 decision that found the Japanese whaling industry in contempt for killing whales in the Australian Whale Sanctuary.
"The fact that the Japanese crew went to cover up their harpoons and the dead minke whale on deck just shows that they know what they're doing is wrong," says Captain Wyanda Lublink of the MY Steve Irwin. "They know they are in contempt of the ruling of the International Court of Justice and the Australian Federal Court. How can the Australian government ignore these actions when the majority of Australians condemn what they are doing?"
Sea Shepherd's discovery of the factory ship and the slaughtered whale comes just a day after Japan's Prime Minister Shinzo Abe was in Australia on an official state visit.