Sauna Fire Shuts Down Eni's Goliat Platform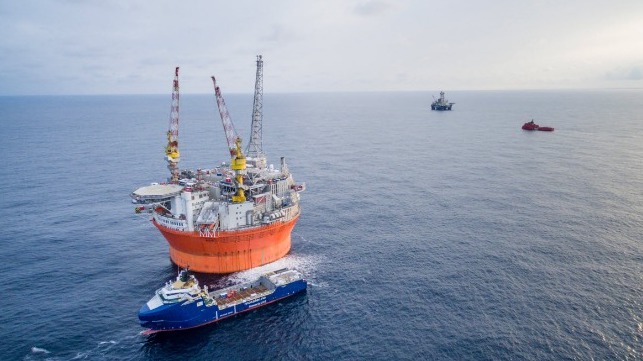 Eni's Goliat platform in the Barents Sea has had several well-publicized safety nonconformities and shutdowns since it began operations in 2016, but the latest instance was caused by an unusual source: a sauna fire.
At 0630 hours on Thursday, a fire broke out in the sauna in the living quarters on Goliat, said Eni in a statement. The fire was extinguished and no one was injured. All safety procedures worked appropriately, Eni said, and the situation is under control. The platform - which is built to handle up to 100,000 bpd - was shut in due to the fire.
Eni said that it is taking the incident seriously and is initiating an investigation to find causal links and lessons learnt.
Electrical issues and shutdowns plagued Goliat even before its startup, which was pushed back several months due to problems with ignition sources. After an audit last September, Norway's Petroleum Safety Authority (PSA) warned Eni about explosion-proof electrical motors on the platform that were showing a high fault rate during testing, indicating an ignition risk. Despite the warnings, Eni restarted production on October 3, according to a recent report from newspaper Dagens Næringsliv. PSA ordered Eni to shut down the platform three days later, and it did not allow a restart until December.
During the shutdown period, PSA found instances in which the oil major had corrected problems on paper without making physical repairs, and it asked Eni to "review nonconformities which have been closed without adequate correction to ensure the necessary handling of the nonconformities." The protracted difficulties at the site have amplified calls from environmental groups like Greenpeace for a halt to Norway's Arctic oil and gas leasing program.