Saudi Startup Seeks to Raise $300M for High-Spec Shipbreaking Yard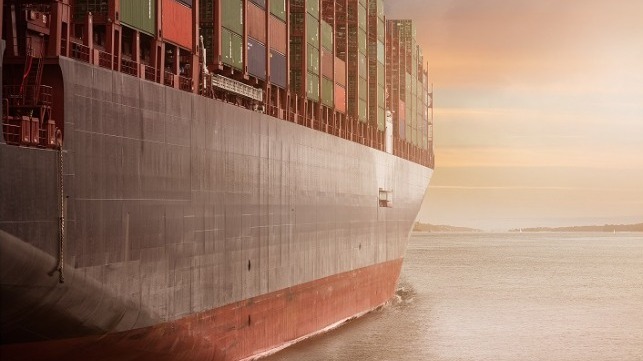 A Saudi Arabian startup has set out to raise $300 million to invest in a new recycling facility that will be located in the commercial port of Al Jubail.
Wreckdock Vessel Recycling announced that it intends to attract external capital through a share issue to invest in a facility that will be used to dismantle and recycle between 48 and 52 vessels a year.
The company, which is the brainchild of Erwin Jager, a Dutch entrepreneur with vast interests in the hotel industry, says the facility will have the capabilities to dismantle any ship within two weeks. After dismantling, the company intends to follow strict rules and regulations to recycle all the raw materials and to trade them to suppliers for a new life. The facility will follow BIMCO Recyclecon, The Hong Kong Convention and the gold standard EU Ship Recycling Regulation.
The facility will involve the construction of four dry docks with dimensions of between 350 and 500 meters long, with each being surrounded by eight quays where the company will use heavy duty cranes, magnets and other machinery to dismantle and recycle end-of-life vessels.
Wreckdock also intends to invest in an academy, a medical facility and a labor compound where employees live in a safe environment with various sports and leisure facilities.
The startup sees opportunities in the dismantling and recycling industry. Around 1,000 ocean-going commercial vessels reach the end of their service life each year, and the vast majority are broken on beaches in India, Pakistan and Bangladesh in the most hazardous conditions, causing serious harm to workers and the environment.
South Asia remains the preferred destination for end-of-life vessels, dismantling 80 percent of the global end-of-life gross tonnage last year. At least 10 workers lost their lives while 33 workers suffered injuries when breaking apart vessels.
China and Turkey are the two other main destinations for end-of-life ship dismantling, with facilities operating in the rest of the world accounting for only three percent of ships scrapped globally.
"In some yards located in these countries, even though safer and cleaner ship recycling methods are used, concerns related to poor hazardous waste management and breaches of labor rights exist," notes Wreckdock.
The start-up believes it can change the configuration of the vessel dismantling and recycling industry after developing a sustainable solution.