Saudi Coalition Considers Secondary Sanctions on Qatar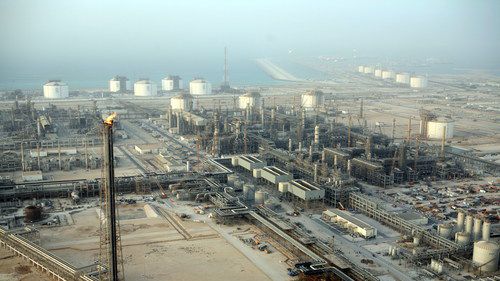 Omar Ghobash, the UAE ambassador to Russia, said Wednesday that a Saudi-led coalition may strengthen its sanctions on Qatar if its demands are not fully met.
Saudi Arabia, the UAE, Bahrain and Egypt have banned Qatari-flagged and -owned ships from their ports and forbidden Qatari aircraft from landing. The coalition claims that these measures are a response to Qatari financing of terrorist organizations, but many international observers – including the U.S. State Department – have suggested that it has more to do with pre-existing regional tensions. Saudi Arabia and the UAE have presented Qatar with a list of 13 demands, including cutting ties with Hamas and shuttering the Al Jazeera news network; so far, Qatari leaders have shown no inclination to comply, characterizing the demands as an infringement on their sovereignty.
On Wednesday, Ambassador Ghobash told The Guardian that the embargo could get worse, potentially including measures against third parties. "One possibility would be to impose conditions on our own trading partners and say you want to work with us then you have got to make a commercial choice," he told the Guardian's Patrick Wintour. Sanctions like these – involving penalties for unrelated third parties – are known as "secondary sanctions," and are used to restrict a targeted nation's global trading options.
In addition to threatening new sanctions, Ghobash said that the UAE was not looking to negotiate with Qatar. "If Qatar was not willing to accept the demands, it is a case of 'Goodbye Qatar' we do not need you in our tent any more," he said. The Saudi position is identical: the Saudi foreign minister said Tuesday that the list of demands was final.
Qatar to sue for relief
On Wednesday, the Qatari National Human Rights Commission (NHRC) said that it has retained lawyers to sue for damages related to the embargo.
"The three countries [Saudi Arabia, UAE and Bahrain] are responsible to compensate those affected," said NHRC chairman Ali Bin Smaikh al-Marri. "Some cases will be filed in courts in those three countries and in some courts that have international jurisdictions, like in Europe, related to compensation."
The choice of venue may prove risky for Qatar's lawyers. In the UAE and Bahrain, it is a crime to make statements sympathetic to Qatar, and the authorities have not announced an exception for statements made in court. Earlier this month, a lawyer in Bahrain who filed a lawsuit to lift the sanctions regime was arrested and charged with sympathizing with Qatar. The lawyer, Issa Faraj Arhama al-Burshaid, faces the possibility of a lengthy prison sentence if convicted. Bahrain's Anti-Corruption and Financial and Electronic Security agency alleged that Burshaid's social media posts "damage[d] the social fibre and national unity."