Will Saudi Arabia Politicize its Oil Exports?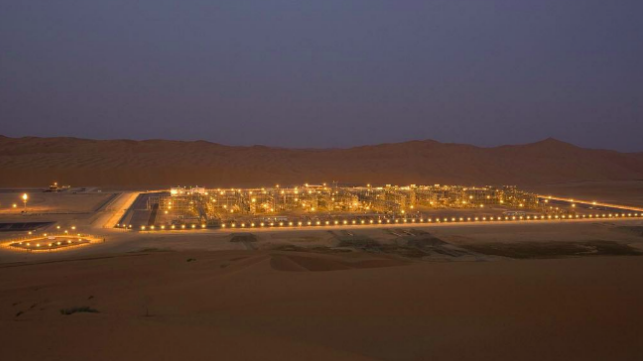 On Sunday, in an abrupt reversal from its recent announcement of increased oil exports, a senior official with the administration of Saudi Crown Prince Mohammed Bin Salman made an oblique reference to the kingdom's ability to throttle down the world's oil supply if threatened.
Just last week, Prince Bin Salman emphasized his willingness to boost oil exports to offset the drop in supply from Iran, which faces renewed U.S. sanctions. In a recent interview, Bin Salman said that Riyadh has more than accommodated U.S. President Donald Trump's request for help to keep the global supply flowing, and it now exports "as much as two barrels for any one barrel that disappeared from Iran recently."
However, on Sunday, President Trump threatened to impose "severe punishment" if Saudi officials were found responsible for the alleged murder of U.S. resident Jamal Khashoggi in a Saudi embassy in Turkey. Turkish intelligence sources assert that over a dozen Saudi agents entered the country to carry out the killing, and they claim to have video and audio of the crime to prove the allegation. The United States has called for the Saudi government to investigate, but Saudi Arabia denies any involvement.
The Saudi state news outlet SPA said Sunday that the kingdom will respond to any international penalties over Khashoggi's alleged execution with "stronger ones."
"The Kingdom affirms its total rejection of any threats and attempts to undermine it, whether by threatening to impose economic sanctions, using political pressures, or repeating false accusations," the official said. "The Kingdom also affirms that if it receives any action, it will respond with greater action, and that the Kingdom's economy has an influential and vital role in the global economy." The latter half of the warning likely refers to Saudi crude oil and petroleum products, as these make up the overwhelming majority of the Kingdom's export role in the world economy.
Saudi Arabia is the world's largest oil exporter, providing other countries with about nine million barrels per day (compared to about eight million bpd exported from the United States). It is also the world's swing supplier, with the largest ability to surge capacity when needed to stabilize prices. This dual role gives it tremendous influence in the world's oil markets - an influence it used to great effect in 1973-4, when it throttled back exports to Western nations as a punishment for supporting Israel. This created shortages, lines at gas stations and soaring fuel prices in the U.S.; over the next decade, Western markets responded by reducing consumption, leading to a six-year decline in the price of oil.