Salvors Find Remains of Three Maersk Honam Crewmembers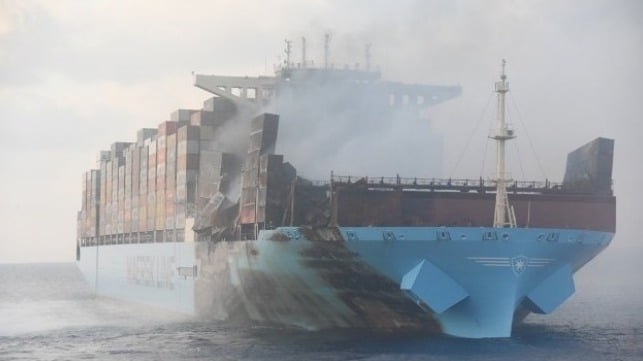 On Monday, Maersk Line announced that the remains of three out of four missing crewmembers of the Maersk Honam have been found on board the vessel. Maersk said that the three crewmembers "are unidentified."
As six days have passed since the fire began and the vessel sustained heavy fire damage, Maersk said, "we must conclude by now that we have lost all four colleagues who have been missing." The search and rescue mission at sea in the vicinity of the Honam has been suspended, and the families of the deceased have been notified. A search effort on board the Honam continues.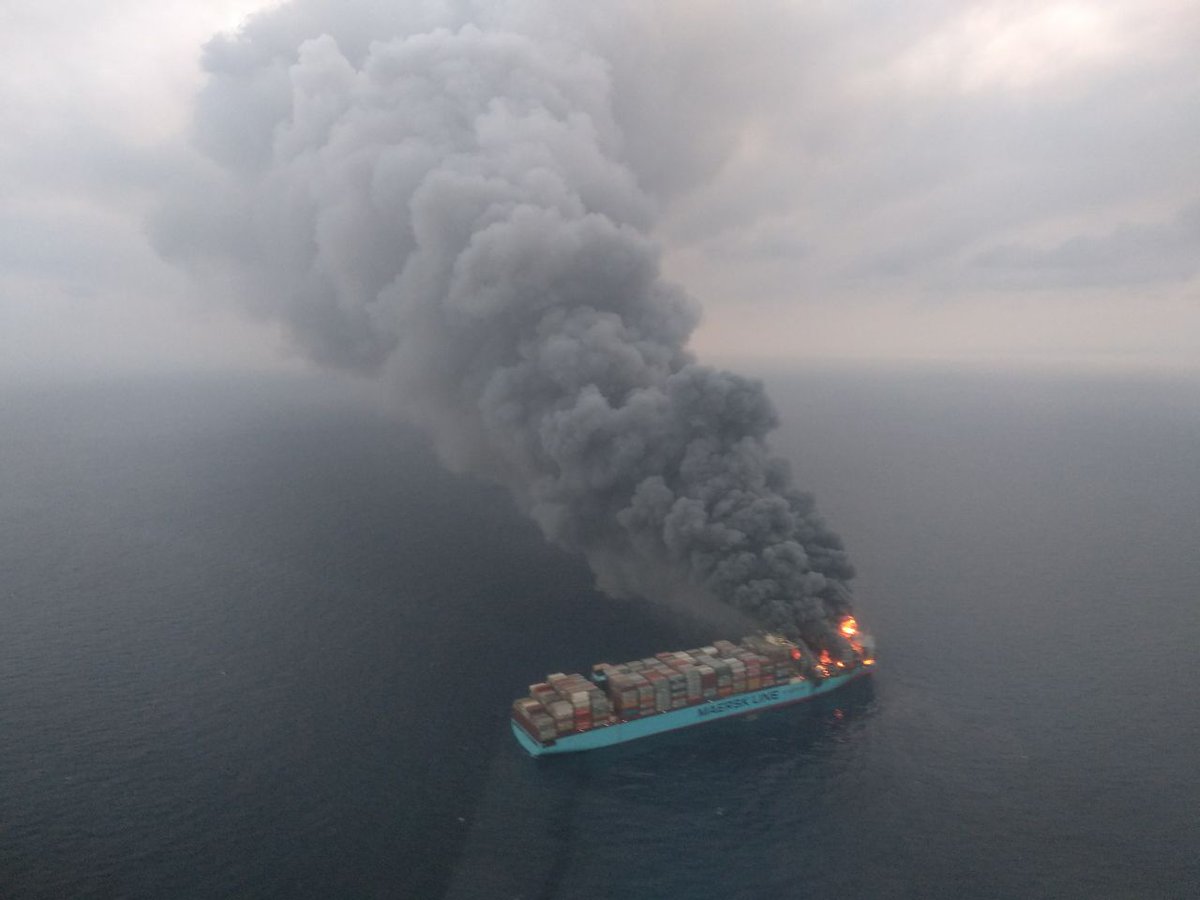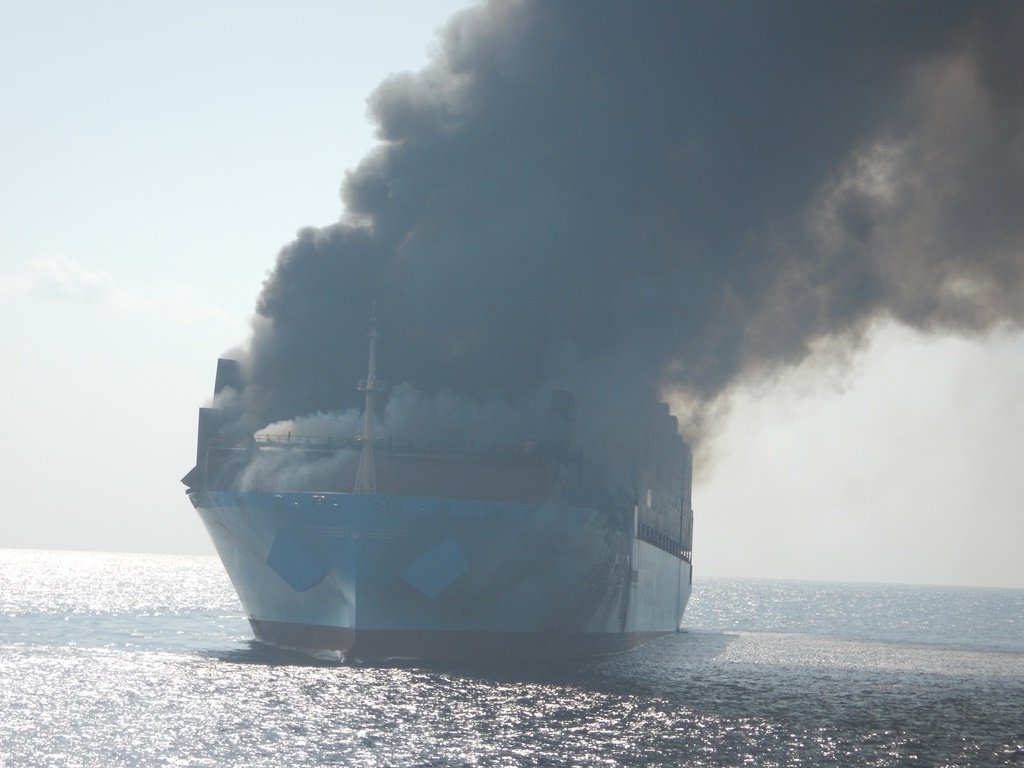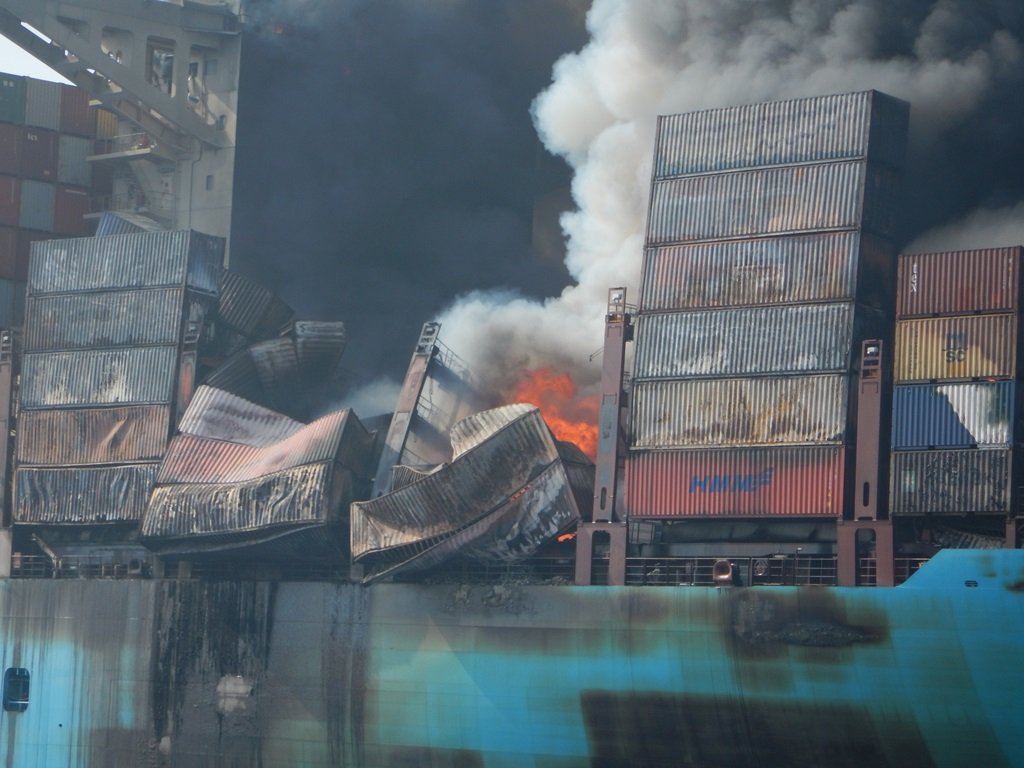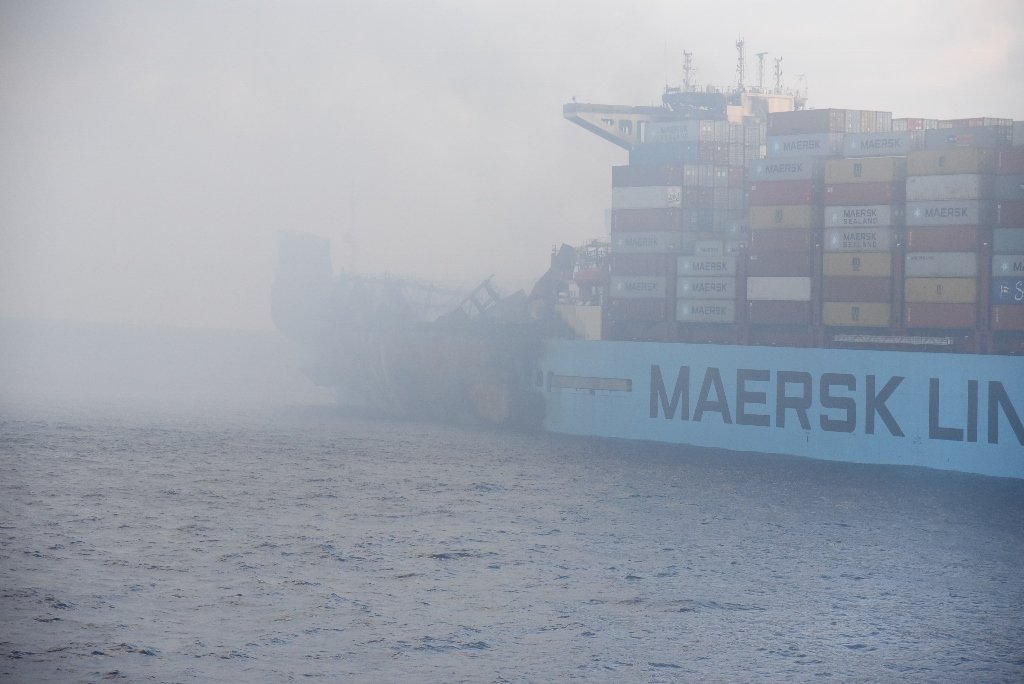 Images courtesy Indian Navy
"Our most heartfelt condolences go out to families of our deceased colleagues. We share their sorrow and do our outmost to support them in this devastating time," said COO Søren Toft in a statement.
An unspecified number of the 22 survivors from the Honam were injured, including several who required intensive care. Most have been released from the hospital, and all are recovering well. "We are now preparing to bring them back to their families as their condition allows," said chief technical officer Palle Laursen.
Maersk said that the firefighting effort on board the Honam continues, with salvage efforts led by both Smit Salvage and Ardent. Multiple sources have reported that the fire has been brought under control, but on Monday, Maersk said only that the effort is progressing.
While under way off the coast of Oman on March 6, the Maersk Honam suffered a fire in her number three cargo hold, directly in front of the accommodations. The crew, in consultation with shoreside advisers, tried to fight the fire with a CO2 fixed firefighting system. The effort was unsuccessful and the master decided to order abandon ship. The crew were rescued by the good samaritan vessel ALS Ceres and brought to shore in southern India.
The Honam is carrying about 8,000 containers totaling about 12,000 TEU, including an unspecified quantity of boxes containing dangerous goods. Maersk said that an investigation will determine the cause, but the Indian Coast Guard has reported it as a chemical fire. The full extent of the damage to the ship and her cargo is not yet known.
The Maersk Honam before the start of the firefighting response
The Indian Coast Guard patrol ship Shoor begins the firefighting effort