[Updated] Salvage Underway for Sunken Cruise Ship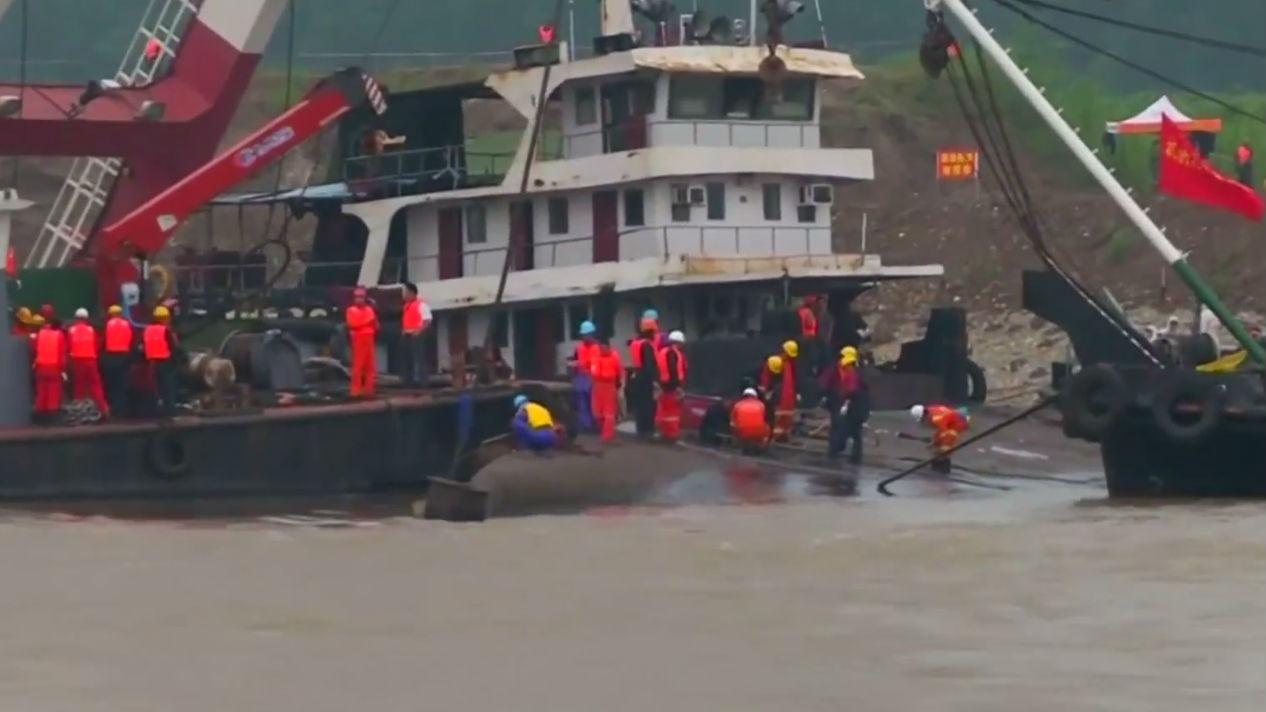 Rescue efforts for the sunken Eastern Star cruise ship turned into a salvage operation Thursday night as authorities began taking steps to right the sunken vessel.
The death toll from a Chinese cruise ship that capsized on the Yangtze River climbed to 103 on Friday as authorities righted the battered vessel and turned their efforts to recovering bodies still on board amid simmering anger from distraught families.
State television confirmed that preparations for righting the ship began around 8:00 pm when two 500 ton salvage ships moved into place on either side of the Yangtze River. Divers then attached steel cables to the ship's hull in eight places.
Rescue workers had "groped under the water" and cut into the hull into the evening, news agency Xinhua said, and more than 200 divers searched all the cabins of the ship but did not find any survivors.
Workers cut into three regions in the hull that were "important escape channels" and found "no signs of life", Xinhua said. "In a situation in which the overall judgment is that there is no chance of people being alive, we could start the work of righting the boat," transport ministry spokesman Xu Chengguang told a news conference.
The actual righting will take around five hours, barring any complications, and is not expected to happen until 1:00 am Friday morning.
Recovery operations will happen in two stages. First, cranes attached to the salvage ships will lift the Eastern Star high enough to clear the river's bottom. The cranes will be under considerable strain until the water can be drained out. The second stage will then consist of flipping the vessel and draining it of the water.
After the ship is righted, authorities will conduct a full search of all cabins. That will allow rescuers to "search for the missing persons in the shortest possible time," state news agency Xinhua said, citing the transport ministry.
Hu Kaihong, a government spokesman, said at a news briefing that there were now more than 1,200 family members in Jianli city, near the salvage site. Relatives have asked the government to release the names of survivors. They also questioned why most of those rescued were crew members.
Tents have been set up along the banks of the Yangtze River to process any bodies recovered from the wreckage. Local funeral establishment are also reported to be preparing for the influx of bodies following the salvage.
The transportation ministry has stated that the salvage will be carried out to preserve the dignity of the dead.
As of Friday afternoon 339 people are still missing. Only 14 survivors have been found, including the captain and chief engineer.