RWE, Mitsui, and Port of Tilbury Plan Green Hydrogen Efforts for UK Port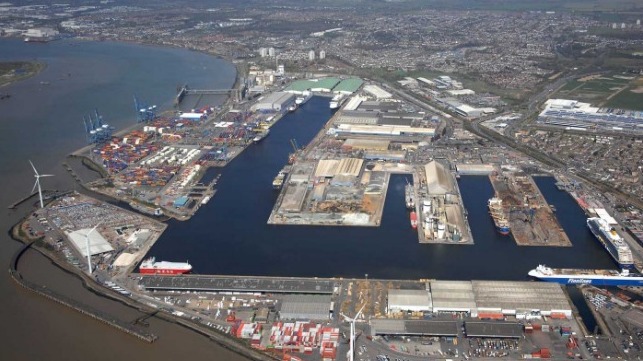 The Port of Tilbury in the UK, which is a leading industrial hub for London and southeast England, looks to start one of the first hydrogen operations for the country. The port recently signed an agreement with leading energy company RWE and Japanese trading and investment company Mitsui to launch hydrogen operations at the port.
According to the executives, the projects are both in support of the port's goal to decarbonize and the broader UK efforts. They hope their project will help to accelerate efforts across the country. They highlight that hydrogen has a crucial role to play in helping the UK achieve its 2050 Net Zero ambitions and is an essential component for decarbonizing different industrial sectors, including a strong potential for the maritime industry.
"Hydrogen will play an essential role in the pathway to net zero, particularly in hard to decarbonise industry," said Steve Boughton, RWE Director Hydrogen Development. "This collaboration with Mitsui and the Port of Tilbury is for an innovative project combing production and industrial customer use with potential fuel switching of port equipment."
Through the agreement, the three organizations plan to conduct two parallel work streams. Both are focused on unlocking potential carbon savings for port infrastructure and to fuel the green future of the Thames Freeport at Tilbury.
One work stream focuses on developing a small-scale "proof of concept" demonstrator project. As part of this project, the plan calls for producing green hydrogen for decarbonizing items of port equipment. The fuel will be used to switch Tilbury's equipment from fossil fuels to hydrogen.
At the same time, they are also starting an initial study into a 10-megawatt green hydrogen plant. The facility will be developed on Port of Tilbury land previously housing a coal-fired power station, transforming an area historically associated with fossil fuel power generation to green hydrogen production.
At the heart of the Thames Freeport, the project will also look at options to scale up development. They plan to explore over a ten-year period growing to upwards of 100 megawatts of annual production. The hydrogen would be used for port infrastructure and operations in addition to providing green hydrogen to the surrounding industry.
"This is an important opportunity to support the Port of Tilbury's commitment to achieving Net Zero for our customers," said Peter Ward, Commercial Director at the Port of Tilbury and Thames Freeport. "Our business has set out our ambition to be carbon neutral by 2032 and Net Zero by 2042 by investing in the infrastructure in the ports. As part of Thames Freeport, our MoU with RWE and Mitsui to develop a new hydrogen plant at the Port of Tilbury will help accelerate the UK's path to a decarbonized economy and support our vision for low carbon logistics."