Russian Yacht Disappears in Red Sea After Apparent Attack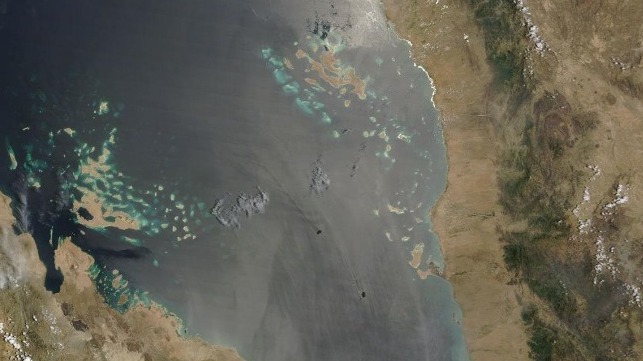 A yacht with five people aboard has disappeared after an apparent attack in the Red Sea, according to its owner and to Russian officials, and inquiries are under way to determine its fate.
Last week, the Russian-owned yacht 30 Minutes was transiting the Red Sea en route to Djibouti when it disappeared off the coast of Yemen, according to its owner. The 62-foot yacht was last spotted near Jazan, Saudi Arabia on April 19. The waters to the south of Jazan are patrolled by Yemen's Houthi rebel faction, but Houthi forces have not claimed responsibility for the vessel's disappearance.
The yacht had three Russian nationals and two Egyptians on board. On Sunday, the Russian Embassy in Saudi Arabia confirmed that contact with the ship has been lost, and said that its staff is working to find out more about the yacht's fate and assist the Russian citizens on board.
The owner, Dmitriy Chuguevskiy, told the Associated Press that the yacht's skipper had managed to get a distress call out. In the call, the master said that the yacht was under attack by "armed pirates," according to Chuguevskiy. "Our assumption is they got kidnapped," he said.
U.S. Fifth Fleet did not receive a distress call from 30 Minutes, a spokesman told AP. EUNAVFOR, UKMTO and Fifth Fleet have all told press that they are investigating the case.
Houthi rebel forces occasionally take military action against Saudi vessels in the waters of the southern Red Sea, and they have previously harassed or detained pleasure vessels off Hodeidah. In May, Houthi forces fired shots at a yacht off the port city, but departed without boarding the vessel.
The area off Yemen's northwestern coast is outside of the historical range of Somali pirate action groups. Within their historical range, Somali pirates have been substantially suppressed in recent years by security hardening practices and naval patrols.