Russian Freighter Stuck Without Fuel Due to U.S. Sanctions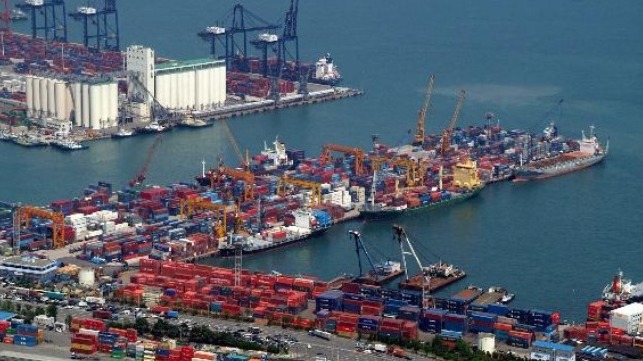 The Sevastopol, a freighter that has been blacklisted by the United States because of her owner's alleged sanctions violations, is stuck at the port of Busan because no one will sell her fuel.
"Korean companies are refusing to supply fuel to us," said a spokesperson for owner Gudzon Shipping, speaking to Radio Free Asia. "It's a huge problem . . . The big [South] Korean oil companies like GS Caltex and Hyundai Oil won't deal with us because of the U.S. sanctions on all our vessels."
Vladivostok-based Gudzon is listed on the U.S. Treasury Office of Foreign Asset Control's blacklist of firms suspected of violating sanctions on North Korea - specifically, the UN Security Council ban on ship-to-ship petroleum transfers to North Korean tankers. The Treasury alleges that the tanker Patriot - which has connections to Gudzon - conducted two ship-to-ship transfers of petroleum products with the North Korean vessels Chon Ma San and Chong Rim 2 earlier this year. The ultimate buyer of the cargoes was Taesong Bank, an entity connected with Pyongyang's Office 39, which engages in illicit economic activity for the North Korean leadership.
Six vessels connected to Gudzon Shipping - the Bella, Bogatyr, Neptun, Partizan, Patriot and Sevastopol - have also been added to the list.
The Sevastopol reportedly entered the port of Busan in August, and was detained in late September as authorities looked into whether Gudzon violated UN sanctions on North Korea. The vessel was cleared of any involvement herself, and she was allowed to depart in early October. However, Gudzon has been unable to buy bunker fuel to provide for her onward journey.
According to Chosun Ilbo, another Gudzon-owned, blacklisted vessel - the Partizan - entered Busan and refueled on September 12, despite her sanctions status. The firm that provided her with bunkers could face penalties if it was aware of the U.S. ban on doing business with the Partizan, but a port official in Busan said that the port had not been informed of the sanctions at the time.