Russia Orders North Pole Platform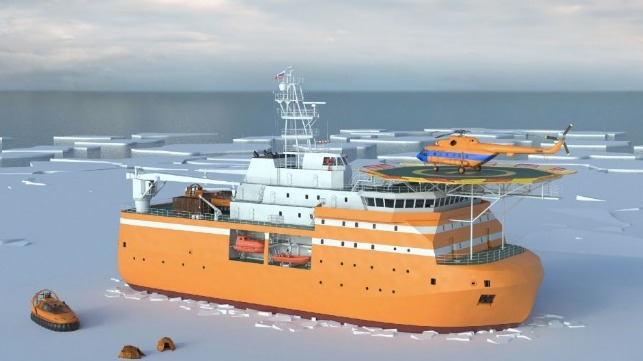 The Russian Hydrometeorological Service has signed a contract with the Admiralty shipyard in St. Petersburg for the construction of a self-propelled North Pole research platform able to house 48 researchers and 12 crew.
The platform, to be named North Pole and expected to be complete in 2020, will have ice classification of Arc8 and able to carry enough fuel for two years' sailing. It will be designed for year-round scientific studies in the Arctic Ocean and will be 67.8 meters (222 feet) long, 22.5 meters (74 feet) wide, will have a deadweight of 7,500 tons and a top speed of 10 knots.
Construction is expected to start early 2019 at an estimated cost of $120 million.
The Soviet Union and later Russia has had floating research stations in the Arctic since 1937. In recent years, research stations have been set up on an ice floe in September-October with around 20 scientists over-wintering there. However, it has become increasingly difficult to find ice floes solid enough to hold a station.
Russian research has encompassed marine life, meteorology and natural resources. Recent research has also focused on studying the Lomonosov Ridge to collect evidence that could strengthen Russian territorial claims to the seabed in that region within the Russian sector of the Arctic.