Russia and Venezuela Plan to Set Up Joint Shipping Line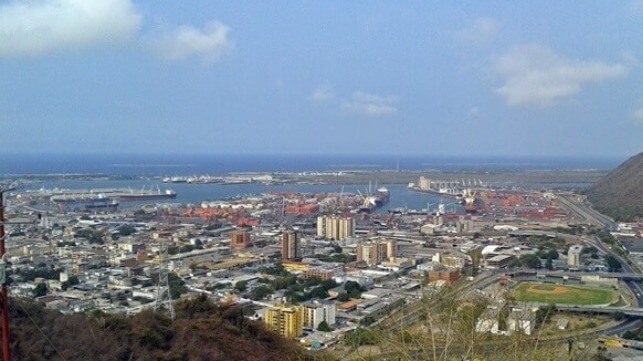 Officials in Russia and Venezuela are making plans to launch a joint shipping company in order to boost trade between the two heavily-sanctioned nations. The route could serve the Russian-occupied port of Sevastopol, providing a conduit for trade in food and industrial goods.
"The Venezuelan side is interested in expanding the volume of mutual trade," chairman of the state council of occupied Crimea Vladimir Konstantinov told TASS. "Crimea is ready to supply grain, wine, chemical products, bromine production, electrical appliances, welding equipment, ships . . . [and] Venezuela is ready to supply coffee, cocoa, meat, seafood and southern fruits to Crimea. To this end, the participants of the meeting supported the idea of ??creating a joint Russian-Venezuelan shipping company."
The head of the Russian-Venezuelan Chamber of Commerce, Roman Frolenko, has told RIA Novosti that a transport corridor between the two nations could be up and running by early summer. Puerto Cabello would be the primary terminus on the Venezuelan end, and the Russian ports could include St. Petersburg, Sevastopol and Novorossiysk.
According to Frolenko, the level of trade could be "very strong."
"We calculated trade turnover somewhere in the range of $300 million a month, without oil," he said. "Puerto Cabello is a very big and interesting port, because it has a grain terminal with capacity of 250 thousand tonnes and capacity for expansion. We already have a project to extend this terminal."
Venezuela's core oil export activity is also up, reaching about 775,000 barrels per day in March. About 115,000 barrels of this volume was for American oil company Chevron, which currently holds the sole license to import Venezuelan crude into the United States.