Russia and India Plan Joint Arctic Offshore Operations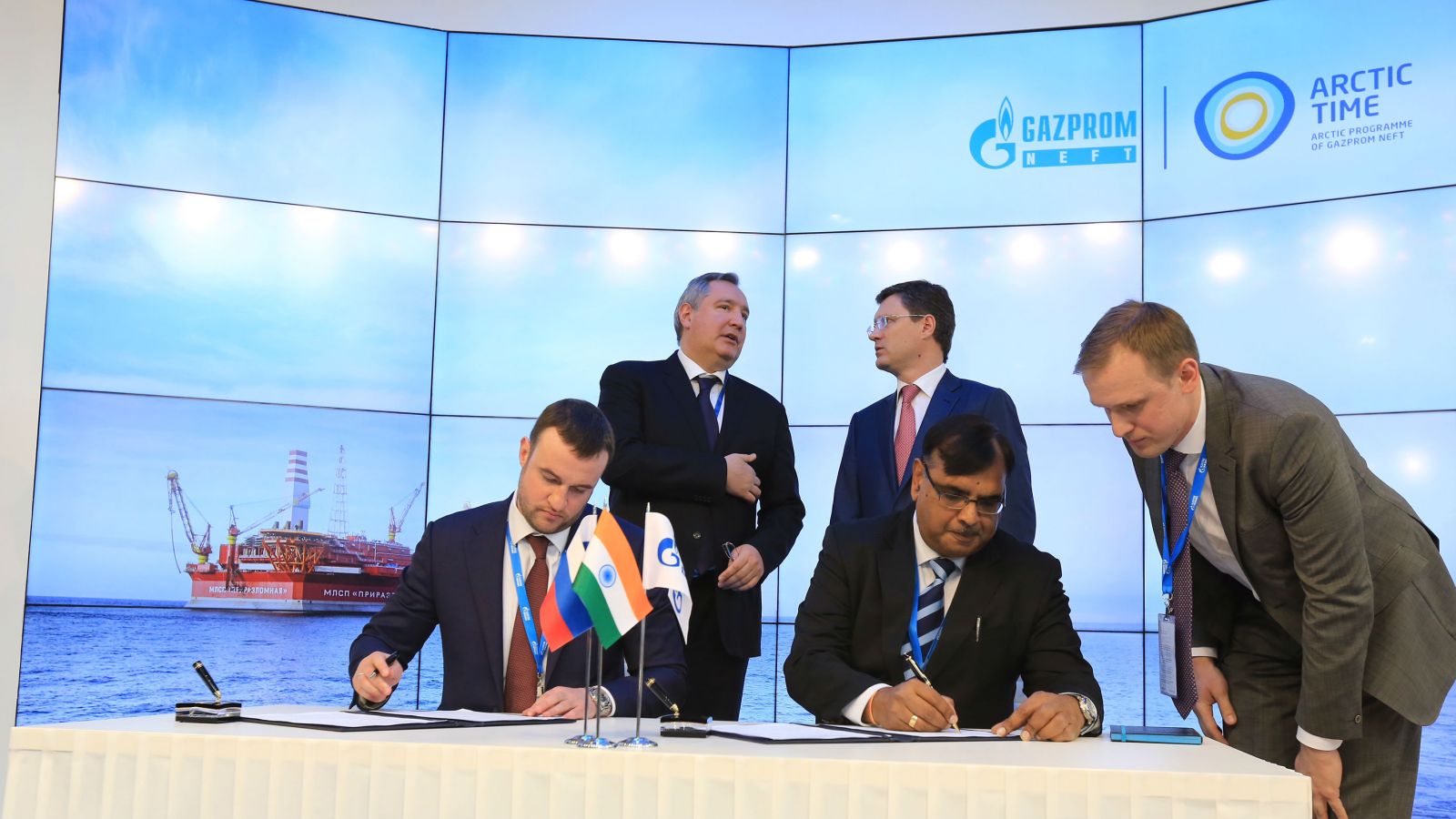 Russia's Gazprom Neft and India's ONGC Videsh have signed a Memorandum of Understanding for cooperation on offshore hydrocarbon production projects in Russia and elsewhere.
The parties have expressed their intent to exchange best practices in field development in the Arctic and on the Sakhalin Island and intend to jointly develop Gazprom Neft's existing license blocks.
Gazprom Neft recorded a 12.7 percent year-on-year increase in Adjusted EBITDA for the 2016 financial year. In production, this primarily related to Gazprom Neft's Arctic projects. In 2016, the company commenced the full-scale development of the Novoportovskoye and East Messoyakhskoye continental fields. At Prirazlomnoye, the only producing field on the Russian Arctic shelf, production in 2016 increased 2.5 times compared to 2015.
As at 31 December 2016, the company's total proved and probable hydrocarbon reserves totaled 2.72 billion tons of oil equivalent — a year-on-year increase of 0.8 percent.
Earlier this month, Gazprom Neft announced research plans for new enhanced oil recovery technologies in carbonate and fractured reservoirs, a geology which includes more than 40 percent of the company's recoverable reserves and includes the Prirazlomnoye field in the Pechora Sea offshore northern Russia.
Most oil — in Russia and worldwide — is produced from deposits derived from land as opposed to marine environments. These reservoirs are well understood. Carbonate reservoirs, in contrast, are typically formed in situ from the growth of marine organisms or are the result of sediments deposited by water. Oil deposits in carbonate reservoirs are often former coral reefs. The geology can result in erratic reservoir properties.