Royal Navy Marks Centenary of the Iolaire Disaster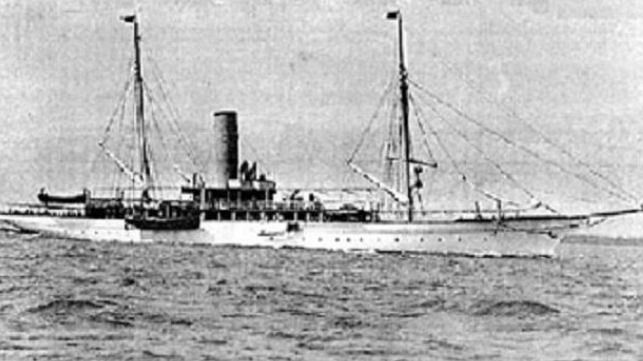 On New Year's Day, Royal Navy sailors gathered with relatives and royalty in the port of Stornoway to mark the centenary of one of Scotland's greatest maritime tragedies.
More than 200 sailors who were on their way home from the First World War died on January 1, 1919, when the Royal Navy yacht Iolaire struck rocks just off the entrance to Stornoway harbor. One hundred years later, their descendants gathered for a formal ceremony in nearby Stornoway, with the Duke of Rothesay – as Prince Charles is officially titled in Scotland – in attendance.
The tragic sinking of HMY Iolaire off Stornoway hit the families of the Isle of Lewis and the Isle of Harris hard, so much so that many did not speak about what happened for decades.
There were 280 sailors on board the yacht, many of them Royal Naval Reservists, when it set off from the Kyle of Lochalsh on December 31, 1918. Disaster struck just short of the harbour entrance when the vessel hit rocks known as the Beasts of Holm, just before 2am.
Families eagerly anticipating the return of the sailors were unaware of what was happening off-shore and it wasn't until the next morning the true scale of the tragedy was realised.
Of the 201 sailors who died, 174 were from the Isle of Lewis and seven were from the Isle of Harris.
Lieutenant Alison Ross, who is part of the Capability Assurance Group working on the aircraft carrier HMS Prince of Wales, spent her childhood on the Isle of Lewis and has a personal connection to the Iolaire disaster. "My great aunt is the daughter of John Finlay MacLeod, who was on HMY Iolaire. He managed to swim ashore with a heaving line which helped save 40 men. My great aunt will be there for the service with her son so it will be nice to see her," Ross said.
As well as the service on shore, a ceremony was held simultaneously on the Calmac ferry, which anchored less than a mile from the wreck of the Iolaire.