Royal Marines Bring Aid to Turks and Caicos Islands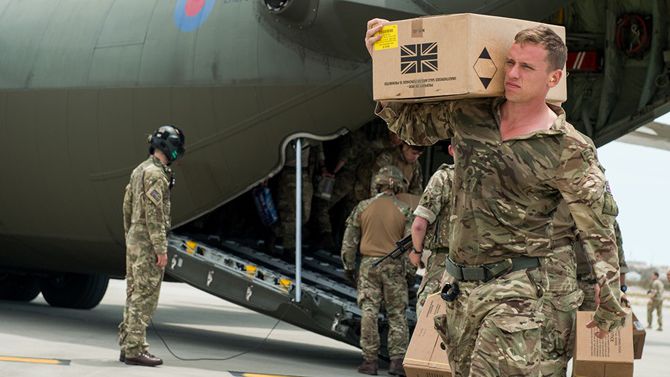 The first Royal Marines have arrived in the Turks and Caicos Islands as the vanguard of British aid to the overseas territory after Hurricane Irma.
The men of Charlie Company, 40 Commando, plus commando engineers, medics and RN and RAF specialists, were flown into the most populous island of Providenciales to discuss the relief effort required in the territory.
Their RAF C-130 Hercules was the first military aircraft to land on the island since Irma struck. With the airfield located on the west of Providenciales, it gave the troops the chance to survey the damaged caused by the storm.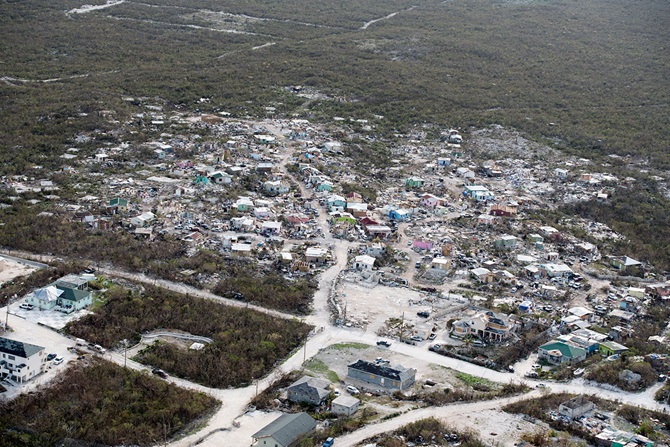 Once on the ground, the marines unloaded supplies and aid before the team, led by 24 Commando Royal Engineers' Commanding Officer Lieutenant Colonel Tom Salberg, met local leaders to discuss what assistance is required.
The archipelago lies around 550 miles northwest of the British Virgin Isles, where much of the UK's military aid effort has been focused since the relief operation got under way on Friday.
The Turks and Caicos are 1,000 miles from Barbados which is acting as the RAF's hub for Operation Ruman – codename for the relief mission.
Using A400M Atlas and C-130 Hercules transporters, plus Voyager passenger aircraft, the air force's 38 Expeditionary Air Wing, have moved more than 700 military and civilian personnel – aid workers, police officers – and 70 tonnes of supplies around the hurricane-hit region.
"The pace of work here in the Caribbean is relentless, but we all know that people across the region are depending upon us," said Air Wing's CO Wing Commander Gareth Burdett.
"We're working closely with our colleagues in the Royal Navy, Royal Marines, Army and DfID to make sure UK Aid makes a difference whenever and wherever it is needed to help our Overseas Territories get back on