Ropax Ferry Reports Smoke, Loss of Power in Baltic Sea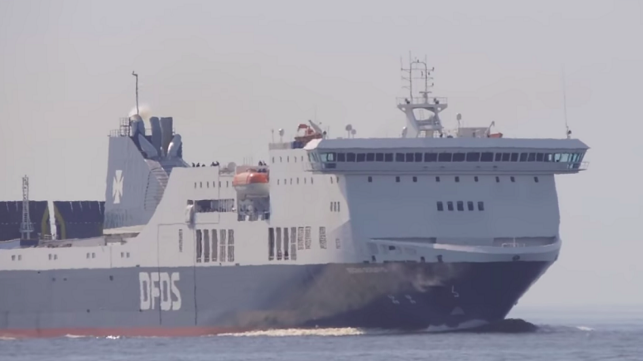 The ropax ferry Regina Seaways suffered an incident resulting in loss of power in the Baltic Sea on Tuesday, delaying a voyage for nearly 300 passengers.
Reports from operator DFDS and from Lithuanian authorities concur that the casualty involved smoke, but they differ on whether a fire occurred. DFDS reported that there was no heat development (indicative of a fire) observed in the engine room.
"To clarify, there was no explosion. Simply put, there are vibrations in the engine compartment and smoke appeared," a DFDS spokesperson told media.
At 1045 hours, during a routine voyage from Keil to Klaipeda, the Regina Seaways sent a distress call reporting an incident on board. According to DFDS, an unspecified equipment malfunction in the engine room created smoke, triggering the fire system on board. Passengers mustered as per the vessel's emergency response plan, but the situation remained under control, DFDS said. No injuries were reported.
Lithuanian authorities dispatched a helicopter to the scene as a precautionary measure. According to Andrei Permyakov, the chief of sea rescue operations for the Russian enclave of Kaliningrad, Polish and Russian response assets were also activated.
At 1645 hours, DFDS reported that the Regina Seaways was under way for Klaipeda, Lithuania under her own power. She arrived safely at about 2200 hours local time, and she began discharging her passengers and vehicle cargo. DFDS does not yet know the full extent of the damage from the incident.
The Lithuanian-flagged, Danish-operated Regina Seaways is a ropax ferry with capacity for up to 500 passengers. She has no history of inspection deficiencies.