Ro/Ro and Boxship Finally Separated, Days After Collision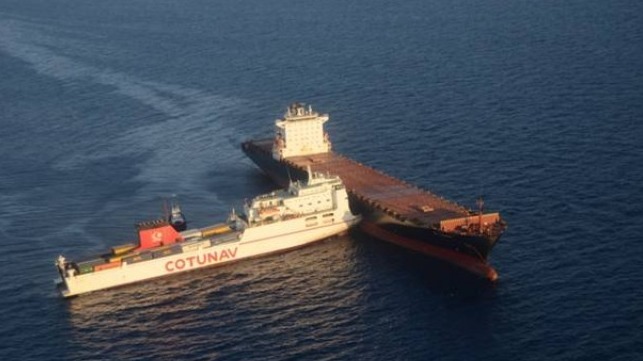 On Thursday night, the bow of the ferry Ulysse finally separated from the side of the containership CSL Virginia, five days after the two vessels collided off Corsica.
The Ulysse's bow penetrated the Virginia's hull amidships on the starboard side, rupturing fuel tanks and entangling the two ships. A combination of ballasting measures and wave action finally shook her loose at about 2130 hours Thursday. Photos from the scene showed the Ulysse's bow was severely damaged in the collision.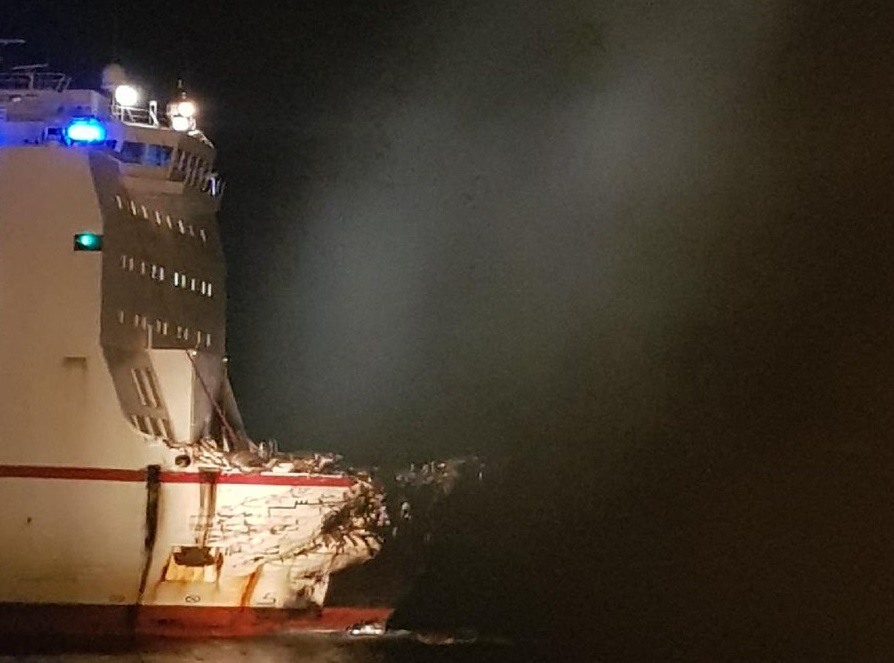 Both vessels remained at the scene overnight, and the Ulysse set sail for Radès, Tunisia on Friday morning. As of Friday evening, she was north of Corsica and under way, making 10 knots. The Virginia is still at anchor with a pollution control boom surrounding her hull, and her owner is making plans for a transit to a shipyard for repair.
Near the scene of the collision, some "pockets of thick fuel" surrounded by areas of sheening remain from the spill that followed the accident. Response vessels are working on cleanup, and French authorities said that favorable weather has allowed them to make good progress, with about three quarters of the 200 cubic meters of spilled oil removed so far. French Navy, French Customs and Italian government aircraft are monitoring the extent of the remaining slick.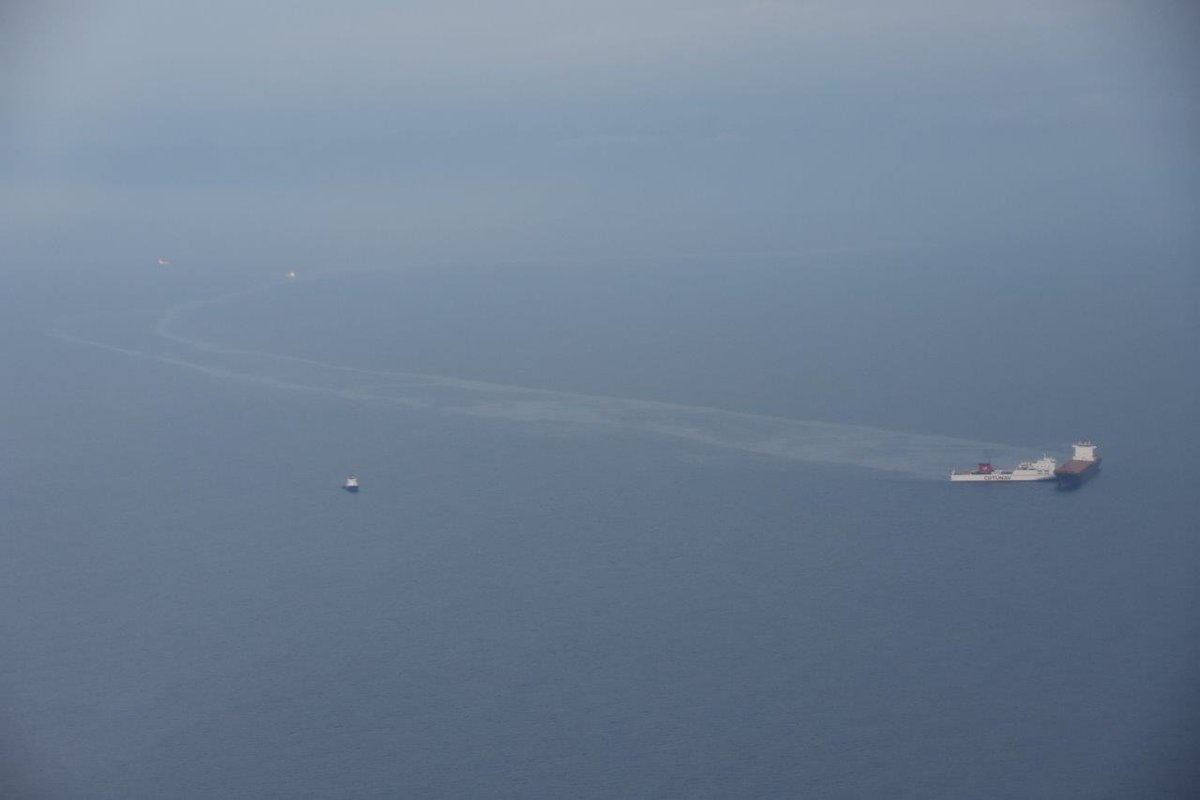 Greenpeace gave a much less favorable estimate of the environmental damage: the NGO asserted that the slick covered a region of 100 square kilometers as of October 9, much more than the government report of 25 square kilometers.
French coastal administration Premar Mediterranee said that the government is keeping strict track of the cost of the response, with a view to seeking reimbursement from the shipowners.
The full cause of the incident is not yet known, but Premar Mediterranee reports that the CSL Virginia was anchored at the time of the collision, eliminating the possibility that her crew contributed to any chain of maneuvering errors.