Rescue Boats Save Drifting Tanker off South Africa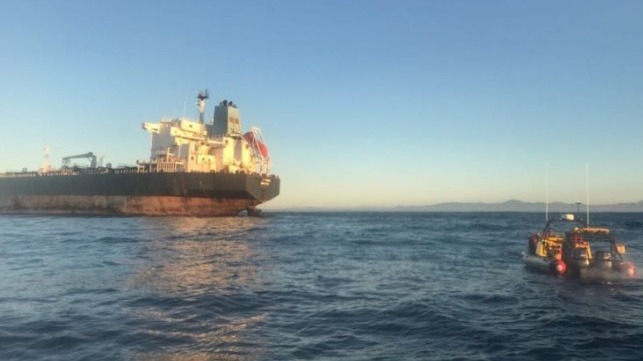 On Friday evening, the tug AHT Carrier was towing the defunct tanker Order off the coast of South Africa when her tow line parted. The line fouled her propeller, and both vessels began to drift together towards shore.
At 1930 hours, the Order was about 15 nm off the coast. According to the National Sea Rescue Institute (NSRI), SAR response boats did not immediately leave port to attend the stricken vessels, as lives were not in imminent danger. Salvage divers were activated but were not able to arrive on scene immediately.
At 0510 hours the following morning - ten hours after the casualty - NSRI launched the sea rescue craft Spirit of St. Francis II and Eddie Beaumont II. Upon their arrival at the scene, the Order was five nm off the coast and likely to go aground within several hours, according to NSRI's estimate.
The tug's 14 crew were unharmed, and they managed to get one of their two engines back in service. However, without a small boat, they were unable to reconnect with the Order. An NSRI rescue craft solved this problem by picking up the towline, fixing a smaller line to it and passing this to the tug. The Carrier's crew hauled in their towline, made fast and began to pull on the Order with one engine. This arrangement halted the tanker's drift at about 0820 hours, and the Carrier gradually made progress to pull the vessel further offshore. At about 1300 hours, the offshore tug Amandla arrived on scene and took over the tow.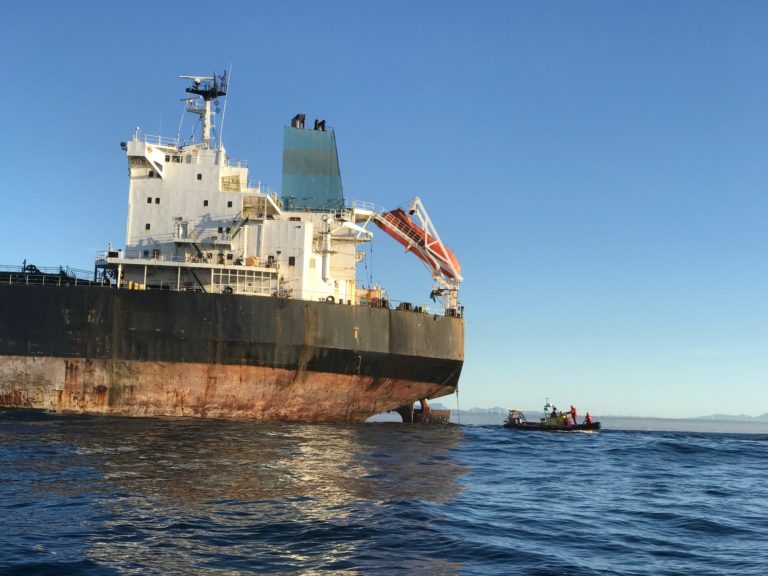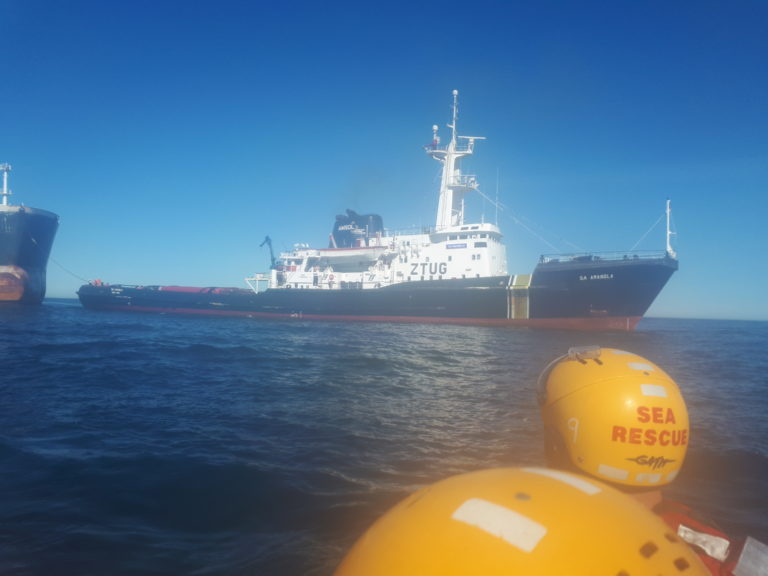 As of Monday evening, the Carrier was off South Africa's east coast, making seven knots towards Maputo, Mozambique. The Amandla was off Port Elizabeth, making four knots towards the same destination.
The 1994-built crude tanker Order (ex name Divine Order) was renamed and reflagged in January, in keeping with common practice for demolition voyages.