Report: BSEE Issued Hundreds of Waivers for Well Safety Rules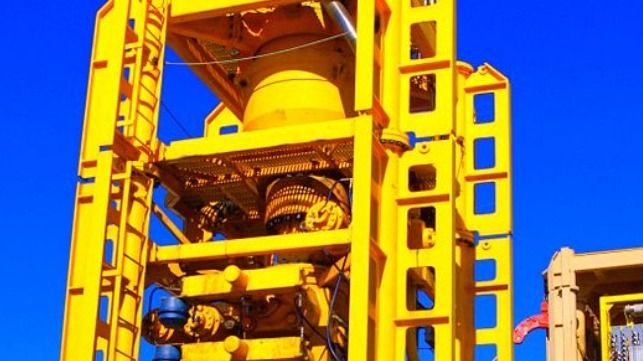 The U.S. Interior Department's Bureau of Safety and Environmental Enforcement (BSEE) is in the process of rolling back several offshore safety rules that were enacted under the Obama administration-era Well Control Rule. According to a new report by Politico, based on data provided by BSEE, the department has also been issuing hundreds of waivers for some of these rules, even before their repeal. (BSEE asserts that the term "waiver" is inaccurate, and it prefers "alternate compliance.")
Among other outcomes, these case-by-case regulatory decisions relieved certain operators of the requirement to meet precise rules about inspecting blowout preventers and testing well casings - two areas of concern for regulators in the wake of the Deepwater Horizon accident, in which loss of well control and blowout preventer failure led to the largest spill in history.
To prevent another Deepwater Horizon, the Well Control Rule implemented mandatory third-party inspections for BOPs and required operators to provide real time well status data to federal regulators, among other changes. However, operators could apply to BSEE for special permission to reduce the burden of these compliance requirements, and about 1,700 exemptions were granted between August 2016 and March 2018.
One third of these case-by-case decisions allowed companies to use non-standard compliance methods to meet the Well Control Rule's blowout preventer testing requirements. Hundreds of others allowed non-standard compliance with well casing testing and well cementing requirements. Politico did not obtain information on waivers granted after March 2018, so the full extent of the program is not yet in the public domain.
Many of these one-time waivers could become permanent policy. In April 2018, BSEE proposed changes to the Well Control Rule that include removing "prescriptive requirements" for real-time monitoring of offshore drilling facilities and independent third-party certifications of blowout preventers. At the time, BSEE director Scott Angelle said his agency was as dedicated to the removal of "overly burdensome regulations" as it was to worker safety, and even more dedicated to removing regulations "that may decrease safety or increase the chances of environmental harm." The proposed changes would save an estimated $100 million per year, distributed across all GoM drilling operators. The origins and intended purposes of these alterations may be difficult for the public to fully evaluate: Angelle has instructed industry leaders to call his cellphone directly (rather than text message) in order to avoid creating a public record of discussions.
The Center for Biological Diversity asserted that BSEE's proposed changes would weaken well safety rules. "Workers and wildlife will pay a terrible price if these rollbacks are finalized," says Kristen Monsell, ocean legal director at the Center. "The next offshore oil disaster is inevitable, especially if the Trump administration keeps ignoring Deepwater Horizon's lessons."