Regulators Approve Merger Launching OSM Thome for Ship Management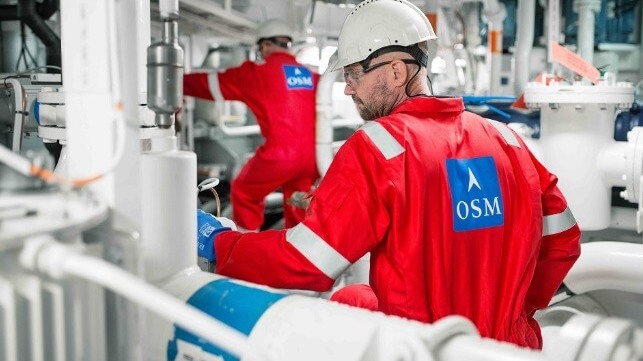 Ship management firms OSM Maritime and Thome Group are proceeding with their merger to form a giant in the industry. They reported today that they received approval from the competition authorities for the merger which was originally announced in January 2023. The companies said the integration process would commence while stressing their common heritage with Norwegian ownership, business philosophy, values, and view of the future, predicting the new OSM Thome would be a powerhouse in the international ship management market.
Combined the companies will serve shipowners, including several of the world's largest, in segments ranging from tankers to bulk, containerships, car carriers, and offshore vessels. The new company will employ approximately 29,000 seafarers on approximately 1,000 vessels as well as 2,000 shore-side personnel. Currently, the combined companies handle ship management for 450 vessels and are responsible for the crewing aspect for an additional 550 ships.
"Our merger is now formally and finally approved. The merged company combines proud traditions with high ambitions," said Finn Amund Nordbye, the CEO of OSM who continues in that role for the new OSM Thome. "We have the skills and ability to continue growing. We will do so by offering competitive solutions."
The companies said the integration process has been thoroughly planned during the four-plus months they were waiting for regulatory approval to proceed. A combined management team has been announced with technical ship management to be headed up from Singapore, while the company will have combined large offices in Manila, the Philippines, and Mumbai, India, as well as Singapore, and Croatia. The headquarters will be in Arendal, Norway where OSM was located.
The scale of the combined group was one of the key motivators for the merger. The combination comes as the industry faces increasing challenges such as the need to improve the environmental performance of ships and train crews for the next generation of vessels. Norbye said they plan to remain a leader in management as well as in important emerging areas such as digitalization, cyber security, and green shipping.