Refiners Hire Foreign Tankers Under Jones Act Waiver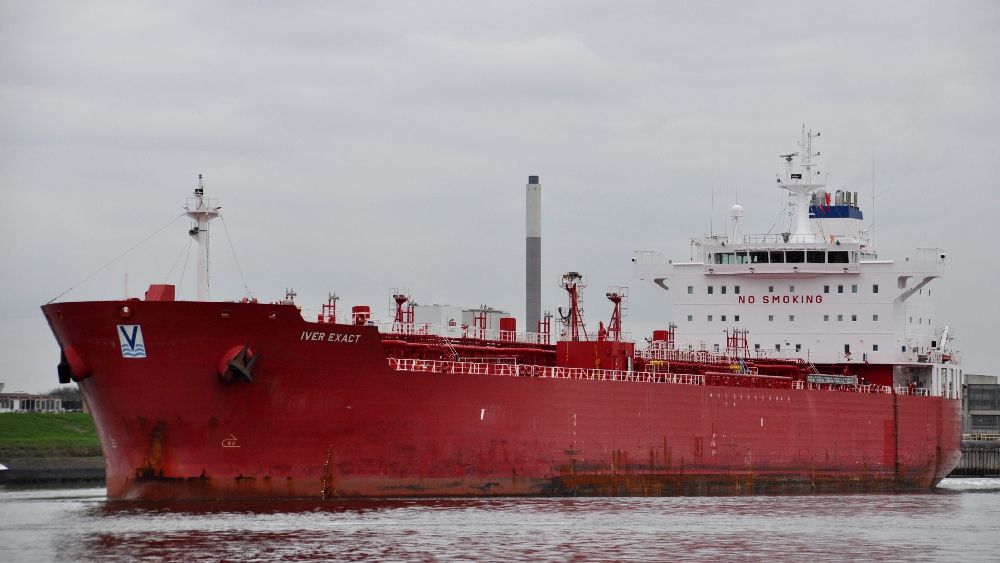 On Friday, the product tanker Nave Jupiter joined the small roster of foreign-flagged cargo ships that have engaged in U.S. coastwise trade in modern times. Under the cabotage regulations of the Navigation Act (later the Jones Act), non-U.S. ships have been generally excluded from the market since 1817.
The Trump administration issued an emergency Jones Act waiver in the wake of Hurricanes Irma and Harvey to alleviate the impact of the storm on refiners, pipelines and fuel stocks. Refiner Phillips 66 said Friday that it has used the waiver to charter the Marshall Islands-flagged Nave Jupiter for a fuel shipment from New Orleans to Florida. As of Friday morning, AIS tracking showed the Jupiter departing Phillips' Alliance refinery in Belle Chasse, with no final destination declared.
The 2014-built Nave Jupiter is a 50,000 dwt product tanker managed by Navios Tankers and owned by Navios Maritime Acquisition Corporation. She has no significant record of deficiencies in her Equasis inspection file.
Argus Media, which first reported the Jupiter fixture, said that it is the first known instance of a refiner putting this particular Jones Act waiver to a confirmed use. However, Platts reports a "flurry" of chartering activity over the past week covering about a dozen foreign-flagged vessels – most of which fell through due to a shortage of cargoes. Charter rates discussed for waivered, foreign-flagged vessels were as much as 60 percent lower than those for American ships for equivalent voyages.
According to Platts, other foreign-flagged tankers on subjects for coastwise shipments include the STI Battery, presently under way from Baltimore to the fuel receiving port of Port Canaveral; Sunny Bay, under way from New York to Houston; Ocean Breeze, presently arriving in Houston; and the Iver Exact, currently moored in New Orleans. Charterers include Shell, Vitol and ExxonMobil. Loadings for these vessels are not yet confirmed, but they will have one extra week to work in the Jones Act trade: the Trump administration has extended the waiver to cover loadings/discharges in 18 states for cargoes loaded through September 22.
American tanker and tank barge operators emphasize that they have put a top priority on shipments to storm-affected areas. According to the American Maritime Partnership, an industry association for U.S. maritime firms, there are about 26 U.S.-flag vessels carrying petroleum that are set to arrive in Florida over the coming weekend.
"Even as our own maritime employees and their families contended with the aftermath of these devastating hurricanes, our U.S. mariners and their vessels immediately responded to the needs of the nation. As the ports reopened, U.S. vessels were there to deliver fuel and essential cargos," said Matt Woodruff of tank barge operator Kirby Corporation. "As rescue and recovery efforts continue, our industry – like we have done in so many natural disasters before – is here to help those impacted get the supplies they need as they work to rebuild their lives and communities."