Record Cruise Season for New Zealand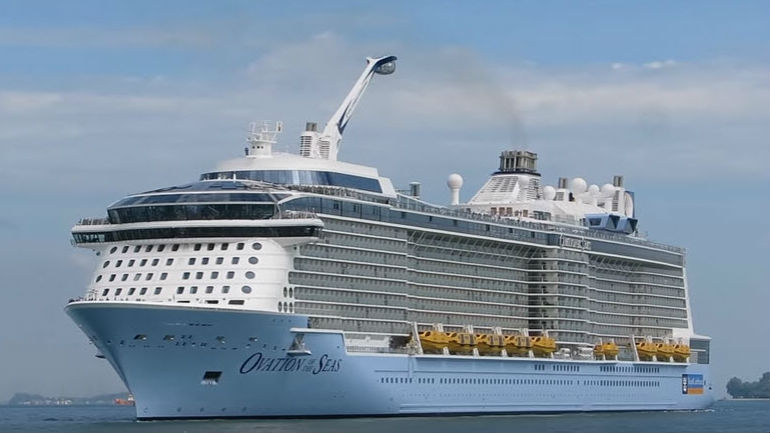 New Zealand will welcome a record number of cruise ships to its shores this summer, including an unprecedented nine ships making their inaugural calls to the country.
Among the visitors will be the largest ship to sail to New Zealand – Royal Caribbean's 167,000 ton Ovation of the Seas, and the boutique Seabourn Encore, which will arrive in New Zealand one month after she is officially named in Singapore.
Cruise Lines International Association (CLIA) Australasia Commercial Director Brett Jardine said a record 33 ships from CLIA member cruise lines would be cruising New Zealand waters between October 1, 2016, and April 30, 2016 – a significant increase on the 28 ships which visited over the same period last year.
Between them, the ships will make more than 600 calls to ports around the country. The visits will include close to a dozen maiden port calls for cruise lines at destinations including Stewart Island, Wellington and Kaikoura, as well as more than 60 inaugural port calls for individual ships.
Official CLIA figures show close to 70,000 New Zealanders took a cruise in 2015 – a 10 percent increase on the previous year.
"New Zealand's popularity as one of the world's hottest cruise destinations will be clearly evident this summer," Jardine said. "Not only will there be more ships visiting than ever before, there will be scores of inaugural calls around the country as cruise lines extend their itineraries to take in a wider range of beautiful ports around the North and South Islands."
Highlights of the peak summer period include:
• The first maiden ship calls for the summer season on November 20 when the largest Princess ship to visit NZ this summer, the 3082-guest Emerald Princess, sails into Milford Sound and PO Cruises Pacific Aria arrives in Auckland
• The first international ship call for the summer season when Celebrity Solstice returns to Auckland on October 4
• The NZ debut of Holland America Line's Maasdam in Tauranga on November 20
• The inaugural call of the largest ship to visit NZ, Royal Caribbean's Ovation of the Seas, arriving in Fiordland on December 21, followed by Dunedin on December 22. Ovation, which was launched earlier this year, will make eight maiden calls in total
• The NZ debut of the ultra-luxury Seabourn Encore in Milford Sound on February 9, followed by Oban on February 10, the first two of 10 maiden calls
• The maiden visit of the luxury Azamara Journey, arriving in Milford Sound on February 28 and Dunedin on March 1, the first of 10 maiden calls
• The debut of the 92,000-ton Norwegian Star in Dunedin on February 13, the first of seven maiden NZ calls
• The maiden NZ visit of Hapag-Lloyd Cruises Europa 2 which will debut in Auckland on December 20 and make eight inaugural calls around the country
• The inaugural visit of Oceania Cruises' Sirena which will arrive in Dunedin on April 17, 2017 and make six maiden calls to local ports.