Real-Time Sonar Added to Heads Up Display for Divers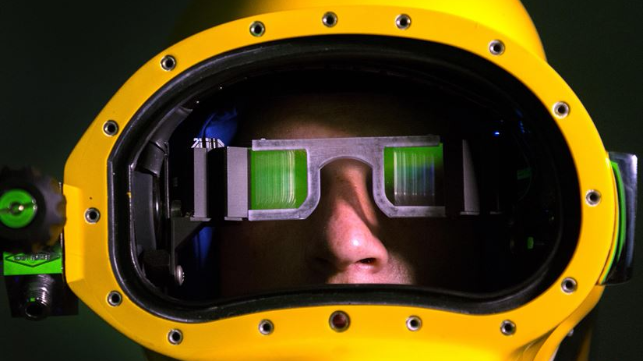 The U.S.-based company Coda Octopus Group has been awarded a contract to develop a prototype real-time 3D sonar heads up display for divers.
The 3D HUD system will feature both real-time 3D sonar imaging hardware and real-time 3D augmented visualization software using Coda's proprietary technology. The company says its technology is unique because it enables real-time visualization of moving objects in the water column in zero visibility conditions as well as high-resolution volumetric mapping.
Further, the 3D subsea information will be delivered in real time to multiple parties involved in the operations, including divers in the water and supervisors on the surface. This represents a first, for both the U.S. Navy and the sonar industry. The software will also permit a mixed reality 3D view of the subsea world delivering real-time diver location with head tracking, virtual real-time modeling and on-demand mission data delivery to the diver supervisor on the surface.
The contract for the 3D HUD system was awarded by the Applied Research Laboratory at Penn State, a tenured U.S. Department of Defense-designated University Affiliated Research Center, as part of a Naval Sea Systems Command (NAVSEA) program. The 3D HUD System will feed directly into the diver's head-up display developed at the Naval Surface Warfare Center in Panama City which is embedded directly inside the diving helmet.
The 3D HUD system prototype is expected to be ready for NAVSEA testing in the second quarter of 2018.