Puerto Rico Sends New Message to the World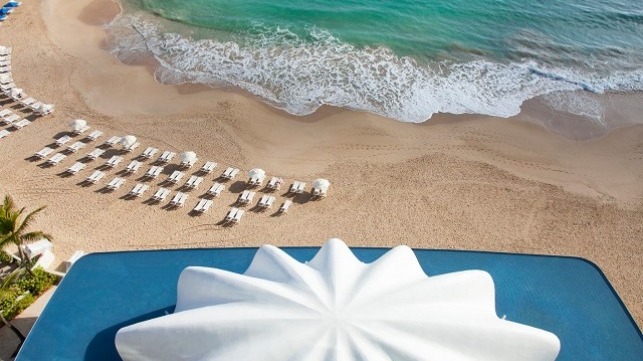 Puerto Rico has made a dramatic recovery since Hurricane Maria caused catastrophic damage in September last year, and the island is reaching out on social media to welcome tourists back.
Local residents of Humacao, one of the Island's hardest hit communities, became well known for the S.O.S. image that went viral in the immediate aftermath of the storm. Now, they have a new message to share and came together with the local tourism industry to replace the aerial image with a new message reads: "Bienvenidos!"
The island declared itself open for tourism in late December, and is coming back strong, says Brad Dean, CEO of Discover Puerto Rico. "While there's still progress to be made in some areas of the Island, we're asking for the vibrancy of Puerto Rico as a tourism destination to also be shared and for the milestones the local industry and communities worked hard to achieve to be celebrated."
Puerto Rico has more cruises on the island than ever before with 14 vessels, four more than last year. The island also has 119 cruise shore excursions for travelers to enjoy, and cruise tourism in May turned out to be the best results for that month in the last 20 years, with 107,390 cruise passengers received. This was 12.9 percent higher than the 95,139 cruise passengers who visited in May last year.
For the next cruising season, a record breaking $1.7 million passengers are expected, which equates to approximately $250 million in revenue.
Additionally, flight capacity is on the rise with monthly seat capacity surpassing the 420,000 figure. There are currently on average 110 daily flights via 28 different airlines.
Currently, Puerto Rico currently offers 132 diverse lodging options and over 1,885 restaurants. Next month, travelers will have even more choices with luxury hotels reopening after taking the time to renovate and new hotels opening their doors. The investment in new hotel development equates to $1.9 billion and adds another 2,900 jobs locally.
Old San Juan before and after
Sancturce before and after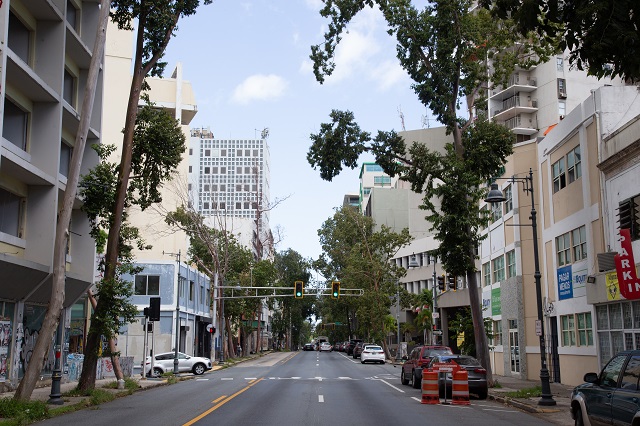 Bahia de San Juan before and after