PSA Orders Maersk Drilling to Review Safety Rules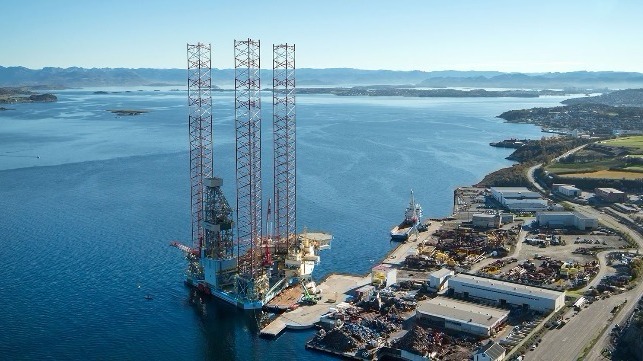 Norway's Petroleum Safety Authority has completed its investigation into the recent fatal accident aboard the jack-up rig Maersk Interceptor, and the agency says that it has identified serious safety shortcomings in the operator's procedures for materials handling. PSA has asked Maersk Drilling Norge to conduct a thorough review of related policies by March.
The accident occurred on December 7 during the installation of a new seawater pump. One person fell from the rig's main deck into the sea and was killed, while another suffered serious injuries. Maersk Interceptor is currently engaged in well work on the Tambar field in the North Sea, where Aker BP is the operator.
Based on an onboard inspection and investigation from December 9-13, PSA found serious issues with Maersk Drilling's processes for materials handling, specifically regarding safety management, lifting appliances, lifting gear and the regulation of activities related to lifting operations. In particular, a number of risks associated with the task that resulted in the fatality were not identified in rig work procedures, PSA asserted. The facility's materials handling procedure was confined to installing the riser, and did not cover handling and lifting the seawater pump into place. In addition, PSA said that it found deficiencies in lifting equipment similar to that used at the time of the accident, including flat braided wire rope slings.
To rectify these shortcomings, PSA gave Maersk Drilling's Norwegian division until February 28 to complete two reviews:
1) Review systems for follow-up and use of portable lifting equipment on all facilities in use on the Norwegian continental shelf, including internal control, training of personnel using such equipment and transferring experience with using such equipment.
2) Systematically identify and review all operations related to the materials handling process for the installation of seawater pumps on all facilities in use on the Norwegian continental shelf, identify risks and implement necessary measures.
Maersk Drilling Norge AS has until January 11 to present a plan for complying with the order.