Prosecutors Open Criminal Investigation into Duck Boat Sinking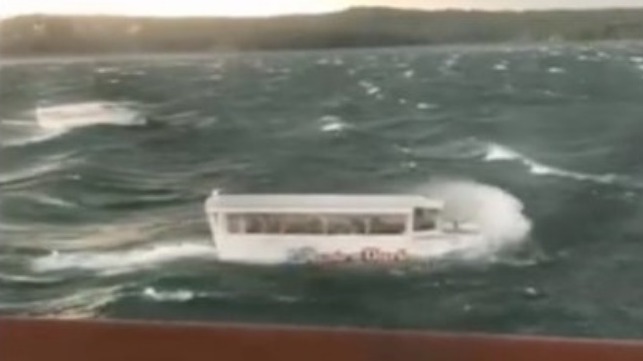 In a motion filed Wednesday, federal prosecutors said that they have opened a criminal investigation into the sinking of the Stretch Duck 7 based on a referral from the U.S. Coast Guard. The investigation involves the captains of both duck boats on the water at Branson, Missouri, on the day of the casualty. Kenneth Scott McKee, captain of Stretch Duck 7, and Barry King captain of Stretch Duck 54, are named as targets in the inquiry.
On August 13, Coast Guard investigators reached a preliminary determination of probable cause for the sinking, and informed the U.S. Attorney's Office that the Stretch Duck 7 likely went down due to the "misconduct, negligence or inattention to the duties of the captain of the vessel." In addition, the USCG concluded that the operation of the second duck boat - Stretch Duck 54 - was likely undertaken in a "grossly negligent manner that . . . endangered the lives or bodies of persons on board the vessel." Both allegations are criminal offenses.
In the filing, Assistant U.S. Attorney Casey Clark indicated that the criminal investigation is also considering allegations that operator Ripley Entertainment (dba Ride the Ducks Branson) "knowingly and willfully caused or allowed such neglect and misconduct."
On the evening of July 19, the amphibious tour boat Stretch Duck 7 got under way for a routine tour on Table Rock Lake near Branson, Missouri, with 31 people on board. Local forecasts warned of severe thunderstorms, and at 1900 hours, wind speed and wave heights increased dramatically on the lake. The Stretch Duck 7 went down shortly thereafter, killing 16 passengers and one crewmember. Stretch Duck 54 made it safely to shore.
Salvors raised the wreck of the Stretch Duck 07 on July 23 and brought it to a storage site for investigation by the Coast Guard and the National Transportation Safety Board. The boat's video recorder and black box were recovered, and their digital contents were reviewed.
The families and estates of several victims have filed lawsuits seeking a combined amount in excess of $100 million in damages from Ripley Entertainment, the owner of Ride the Ducks Branson. Ride the Ducks International, Herschend Family Entertainment and Amphibious Vehicle Manufacturing are also named in the suit. Federal prosecutors are seeking a stay in discovery in several of these civil cases in order to avoid harming the government's criminal case.