Product Tanker May Have Run Over Rock Band's Car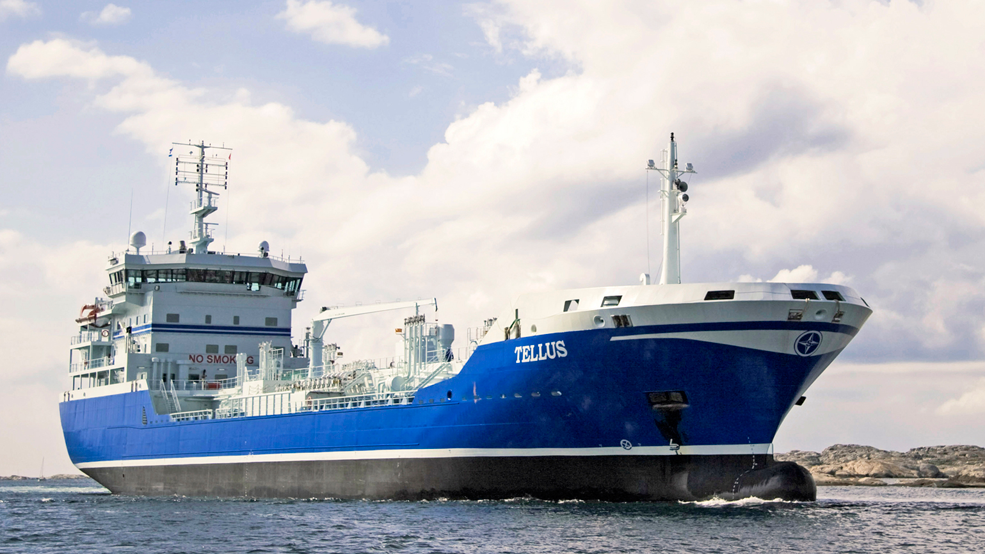 An official with the Swedish Maritime Administration told public news outlet SVT that the 7,500 gt product/chemical tanker Tellus may have run over the wrecked car of the indie rock band Viola Beach.
A collision between a car and a moving vessel is highly unusual; in this case, the car reportedly broke through traffic barriers and ran off a highway drawbridge in Södertälje, Stolkholm, falling into the water below. The bridge has a center section that rises without tilting to permit ships to pass, and it was said to be elevated when the car drove into the gap between the spans.
Whether or not the tanker interacted with the vehicle, all five in the car – manager Craig Tarry, plus band members Kris Leonard, River Reeves, Jack Dakin, and Tomas Lowe – were killed. Authorities suggest that they were unlikely to survive the initial fall.
Fire and police divers recovered their bodies and identified the victims from their passports. The car has been pulled from the water and investigations into the cause of the accident are ongoing.
The Tellus was approaching the bridge at the time of the incident, and the vessel's captain told maritime authorities that the crew had seen something they took to be a large chunk of snow falling from the bridge when they were about 700 meters out. It was dark at the time and they had no reason to suspect that it was a car, and the tanker had the all-clear to proceed through the bridge.
Ulrika Ekström, communications director for the Swedish Maritime Administration, told media that it was only after the crew had heard about the accident that they began to wonder whether the falling object had been the band's vehicle.
A spokesman for the vessel's operator, Sirius Shipping, said that "no one realised that a car had fallen from the bridge. That was only discovered the next day. No one put out an alert that anything like that had happened, so we didn't know there had been an accident." If the crew had noticed at the time, he said, "[they] would of course have reacted and stopped. But the outcome for the car would probably not have been different whether the crew had noticed it or not."
Police spokesman Carina Skagerlind told British media that the available evidence did not rule out impact with the tanker. "We know there was a bridge opening so there was a boat in the water. That's a part of the investigation now and it can explain part of the damages on the car, if the boat hit the car," she said.