Portuguese Sub Snags Trawler's Nets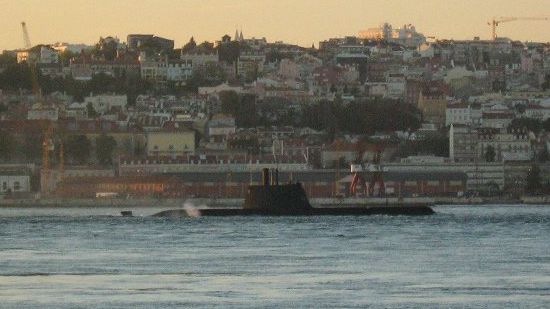 On July 12, the French trawler Daytona was fishing in the English Channel, 30 nm southeast of Lizard Point, when her trawl net was hooked by the Portuguese submarine Tridente.
The Tridente surfaced with the net on; no damage was infliced on the fishing vessel. The master of the Daytona returned to his home port in France unaided, where the crew was debriefed by police. Reports say that Portuguese sailors took two hours removing the nets from the sub.
The case is reminiscent of the 2004 incident of the trawler Bugaled Breizh, which went down in the same area of the Engish Channel with the loss of five crewmembers. The victims' families allege that the deaths were caused by a submarine dragging the trawler under, and a number of submarines were in the vicinity of the Breizh at the time of the casualty; a French appeals court ruled last month that the cause of the accident could not be determined.
The British government has acknowledged the role of a UK submarine in an incident involving the trawler Karen in the Irish Sea last year. The Karen's crew reported that the trawler was stopped dead, then pulled sharply astern by a force exerted on her nets. They cut the lines to the nets in order to stay afloat.
"A UK submarine was, in fact, responsible for snagging the Karen's nets," said government spokeswoman Penny Mordaunt. "It is standing Ministry of Defence (MoD) policy not to comment in detail on submarine operations but, exceptionally, I can say that this incident occurred because the submarine did not correctly identify the Karen as a fishing vessel with nets in the water."