Port St. Pete Targets Marine Research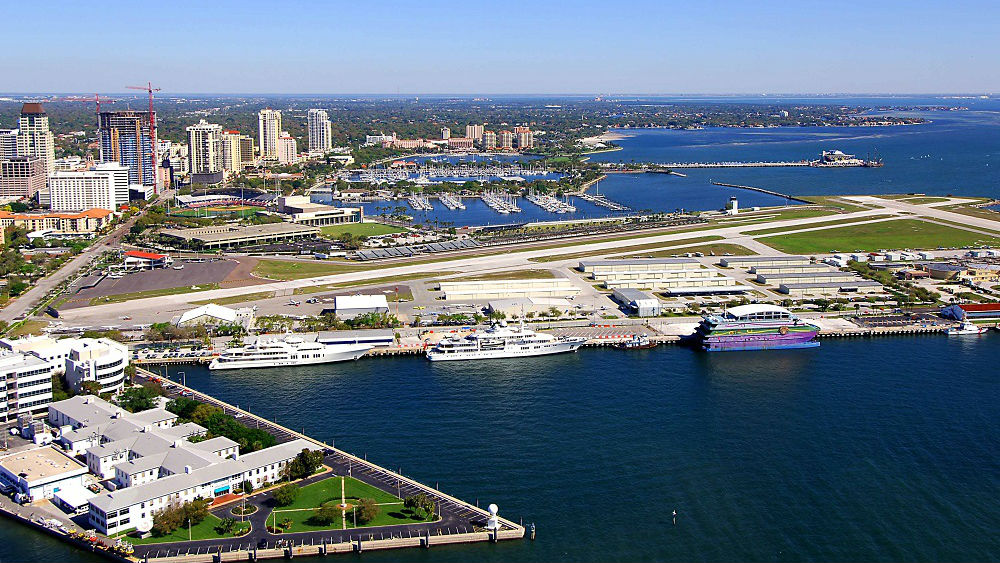 Many ports work to attract cruise ships or to become a gateway for trade, but Port St. Pete in Florida is positioning itself for a much different role. With a $5 million newly renovated wharf, it is working to become an international marine research port.
"With its existing facilities and recent upgrades, as well as the presence of many governmental, institutional and academic agencies engaged in maritime research, the Port is strategically positioned to serve as an international research port, functioning as a counterpart to the vital role played by Woods Hole and Scripps at La Jolla," says Walter Miller, Marina and Port Manager at City of St. Petersburg.
"More so than the other ports on the Gulf of Mexico which serve passenger, cargo and containerized shipping functions, such as Port Tampa Bay, Port Manatee, Mobile, Panama City, Biloxi and Galveston, the Port of St. Petersburg has both the institutional capacity and the infrastructure to fill this unique niche."
Organizations involved in the St. Pete Ocean Team (SPOT) surround the port. SPOT is a consortium of marine science, oceanographic and environmental research agencies and governmental institutions in the Southeast and one of the top such clusters in the nation. These organizations include the Florida Institute of Oceanography, USF College of Marine Science, NOAA-National Marine Fisheries Service, USGS-Coastal & Marine Science Center and SRI, which is a 38,000-square-foot non-profit research institution located on the Port.
The research support role is not entirely new to the port, as it already fulfills this function by servicing a variety of research vessels engaged in oil exploration, marine research and environmental monitoring, says Miller.
Located on Florida's central Gulf coast, the Port is situated on Tampa Bay, a short sail from the Gulf of Mexico. With a population of over 255,000, St. Petersburg is the largest city in Pinellas County, the population of which is nearly 950,000, and the fifth largest city in Florida. The Port occupies 3.9 acres of land, and its 23-foot project depth and 1,200-foot lineal wharf continue to provide the typical services required by large vessels such as fuel, water, sewage pump out, resupply, security, crane service and limited customs processing.
"The Port's small size does not allow it to compete effectively against the much larger ports of Port Manatee and Port Tampa Bay in the traditional port business lines of cargo and large cruise passenger operations. Thus, the Port pursues non-traditional businesses that play to its strengths and compliment, rather than compete, with the larger ports' activities," says Miller.
As part of the recently completed renovation, the Port has installed six power pedestals to meet the electrical needs of visiting large vessels. The power configurations now available at the Port include 480v, 3-phase, 600-amp service, as well as a variety of other electrical configurations including 220v and 208v service.
Miller is hoping to attract research vessels worldwide. "Research Vessels travel the globe. We can provide all the dockside vessels services they may need."
The Port is also well-situated to support a variety of other niche business opportunities and activities, says Miller. This includes marine science research and educational opportunities, research vessels, large yachts, ferry services, small cruise vessel operations and public access and waterfront events. The Port's newest tenant is the Marine Exploration Center Saint Petersburg which plans to open its doors at the Port later this year.