Port Saint John Adds Manufacturing Facilities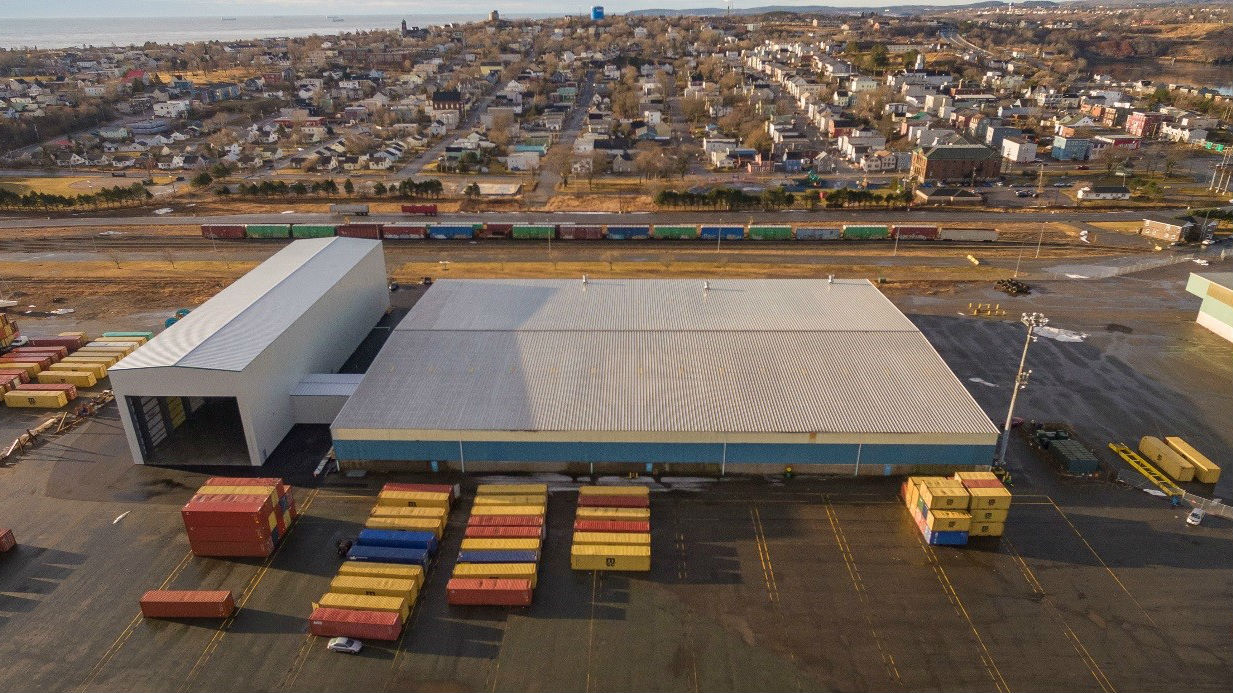 Port Saint John in Canada has built a new pier-side modular fabrication facility as a one-stop-shop solution for manufacturing and maintaining large scale project cargoes.
Located on Canada's Atlantic coast, Port Saint John is Canada's third largest port by tonnage and has experience handling a diverse cargo base.
The new-build facility adds to the port's existing offerings to shippers and receivers and was completed on the eve of the Port's $205 million terminal modernization project.
The modular fabrication facility is 80 x 300 foot (24.4 x 91.4 meter), providing ample space for a diversity of projects. The facility is fitted with a 20-ton overhead crane, a 68 x 48 foot (20.7 x 14.6 meter) mega door opening and a floor load designed for 48 KPA surcharge load. The modular fabrication facility is connected by a recently constructed breezeway to a large 300 x 400 foot (91.4 x 121.9 meter) warehouse and manufacturing facility (Shed D) with a 35 foot (10.7 meter) ceiling. Shed D has recently been renovated with new LED lighting, insulation, metal sheet siding, a sprinkler system and a large office space.
The facilities offer operators the space and capabilities for manufacturing, maintaining and warehousing a variety of cargoes. They are situated adjacent to the port's major highway linkages and rail to major U.S. North-East and Mid-West markets and by sea on its global container connection.
Recent cargoes handled at the new modular fabrication facility have been marine renewable project components destined for the tidal energy sector in the Bay of Fundy.
Leading marine terminal operators, DP World recently began a 30-year partnership with the Port at the flex cargo terminal where both the modular fabrication building and Shed D are located. DP World Saint John offers both terminal operations and stevedoring services for containers, bulk and break bulk cargoes.