Port of Hamburg Reports Rapid Growth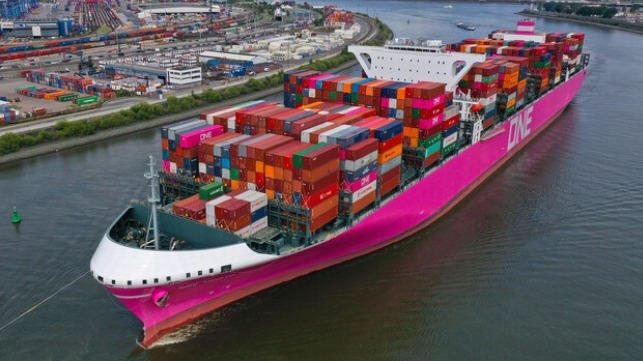 The Port of Hamburg announced Wednesday that its cargo growth has accelerated this year, rising nearly three percent by tonnage and seven percent by TEU volume. The percentage gains exceeded the performance found at Hamburg's major competitors in Northern Europe over the same period.
The seven-percent climb in container handling to 7.0 million TEU is mainly attributable to four new transatlantic services and four new Baltic feeder services. Since the beginning of 2019, new transatlantic services operated by Hapag-Lloyd and ONE have connected Hamburg with ports in the USA, Canada and Mexico. These new services contributed to a total of about 440,000 TEU worth of traffic between Hamburg and ports in the USA - a 325 percent increase over the same period last year.
"Including the existing liner services, in Hamburg we can offer port customers a total of 14 direct links with 29 ports in the USA, Mexico and Canada. An additional 15 feeder and liner services in the first nine months provide a clear indication that the Port of Hamburg is now even more attractive for shipping and shippers," said Ingo Egloff, co-CEO of the Port of Hamburg.
Intra-Europe feeder services are also playing an important role. "[A] 4.3 percent advance in transhipment handling during the first three quarters contributed to the satisfactory total result," Egloff said.
The port predicts that its long-awaited fairway adustment projects on the Elbe will boost its numbers further by increasing its attractiveness for the 18,000 TEU-plus class of container ships. These ultra-large vessels are a main fixture on Asia-Europe liner services, and if they are to call at Hamburg in greater numbers and with heavier loads, the fairway has to be deepened and widened. A new passing box to allow two-way traffic is under construction now.
Rail services to the EU hinterland are also increasing cargo velocity across Hamburg's piers. The port's railway yards handled about two million TEU worth of containers in the first three quarters, taking boxes out of the truck queue and off the highway.