Port of Brownsville Deepens its Channel for LNG Terminal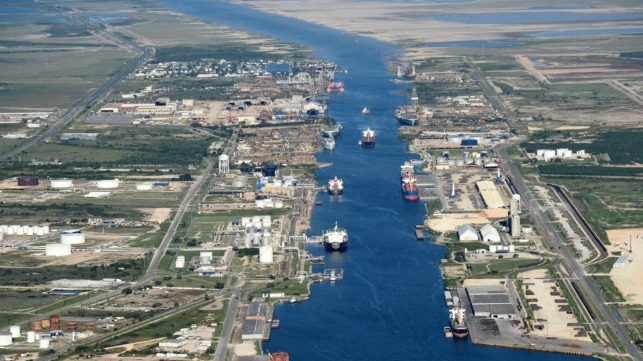 The Port of Brownsville, Texas is ready to move forward with a $300 million channel-deepening project that will make it possible for for a new LNG export terminal.
On Wednesday, Deputy Secretary of Energy Dan Brouillette met with port officials in Brownsville for a contract signing that finalizes the project, a joint partnership between the federal government, Brownsville and LNG project developer NextDecade.
"Brownsville is the latest recipient of the enormous growth in energy production around the country, which has allowed America to enhance our economy and our foreign policy position around the world," said Brouillette in a statement on Twitter.
NextDecade has ambitions to become the largest LNG exporter in Texas, the heart of America's burgeoning liquefied natural gas industry. Its projects include Rio Grande LNG at the port of Brownsville and an associated 4.5 billion cubic foot per day gas supply line, the Rio Bravo Pipeline. The new 140-mile line will connect to multiple supply sources in the Agua Dulce region and provide enough gas for the planned 27 million tonnes per annum (mtpa) terminal.
NextDecade is selecting a contractor to build Rio Grande LNG, and it received EPC bids from Fluor and Bechtel for the project earlier this week. It also recently signed a 20-year sale and purchase agreement with Shell, the world's largest private-sector LNG trader, for two mtpa of the terminal's capacity. It is the first Brent-indexed long term LNG sales contract in the U.S., where most LNG is sold on the basis of Henry Hub natural gas prices.