Port of Amsterdam to Phase Out Coal Terminal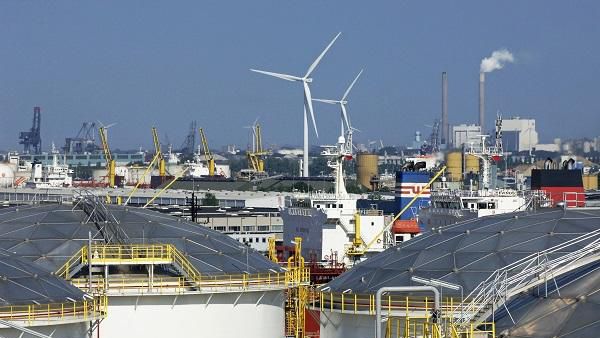 The Port of Amsterdam announced Tuesday that it intends to stop handling coal shipments by 2030 as part of a new comprehensive sustainability plan.
The port said that it is already moving towards scaling back coal transshipment volume, which fell by about eight percent last year. That volume is expected to fall by an additional 30 percent over the next five years.
"The transformation in the energy landscape is unmistakable and will result in the phasing-out of coal from the energy mix," the port said. "The Strategic Plan 2017-2021 therefore states that the Port of Amsterdam works on a scenario in which the Port will be coal-free by 2030."
The port said that shipment volumes of liquid fossil fuels will likely continue to grow over the same period, as the economy is not expected to have a viable alternative to petroleum in the medium term.
"In pursuing this strategy, we are deliberately and literally making room for the development of new activities and innovations," said Port of Amsterdam CEO Koen Overtoom. "This is sensible from an economic point of view and more sustainable, as well as promoting employment."
While it phases out coal, the port will also be promoting alternative energy sources. It already provides heat energy for the city of Amsterdam, and it is investing in 100 MW of wind power and a 100,000 square meter solar array. In addition, it plans to dedicate 60 acres of port land to bio-based chemical manufacturers by the end of 2020.
Port of Amsterdam is also pursuing a policy of land use intensification and higher-value usage, encouraging its tenants to pursue more economic activity per square foot. New high-value-added operations include recycling firm Waste2Aromatics, water-softening materials manufacturer Calcite Factory and the yacht builder Royal van Lent.