Polar Star Prepares for Antarctic Mission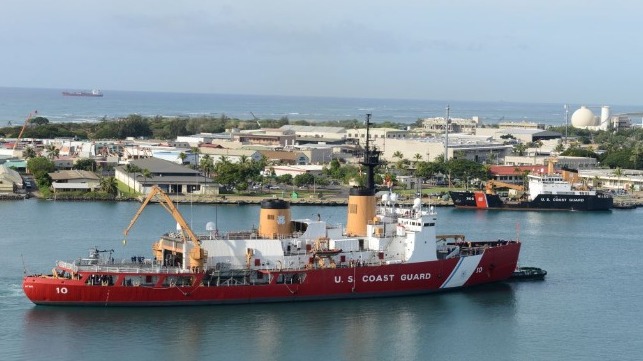 The United States' sole heavy icebreaker, the 42-year-old Polar Star, is getting under way once more on her annual voyage to Antarctica. She has just completed an extended drydock period and is now in Honolulu making final preparations to depart.
The Star spends about six months per year in drydock on the U.S. West Coast, then transits south to break ice for the annual McMurdo Station resupply mission. McMurdo is America's main logistics hub in Antarctica, and the Star is the only American ship that can clear a path to its pier so that cargo and fuel can be delivered.
Breaking thick ice is severe work, involving heavy hull vibration and high engine loads, and it takes its toll on the Star's aging systems. Last year she suffered a shaft seal failure, which caused serious flooding in one of her machinery spaces. The water was entering at about 20 gallons per minute, but the crew responded quickly, using an emergency shaft seal to stop the flow and then crafting a more durable in-the-field repair. During the same voyage, the Star also lost power in one of her three gas turbines, which provide the extra horsepower needed to break thick multi-year ice. The engine failure was caused by an error between the turbine and the ship's Cold War-era electronic control system.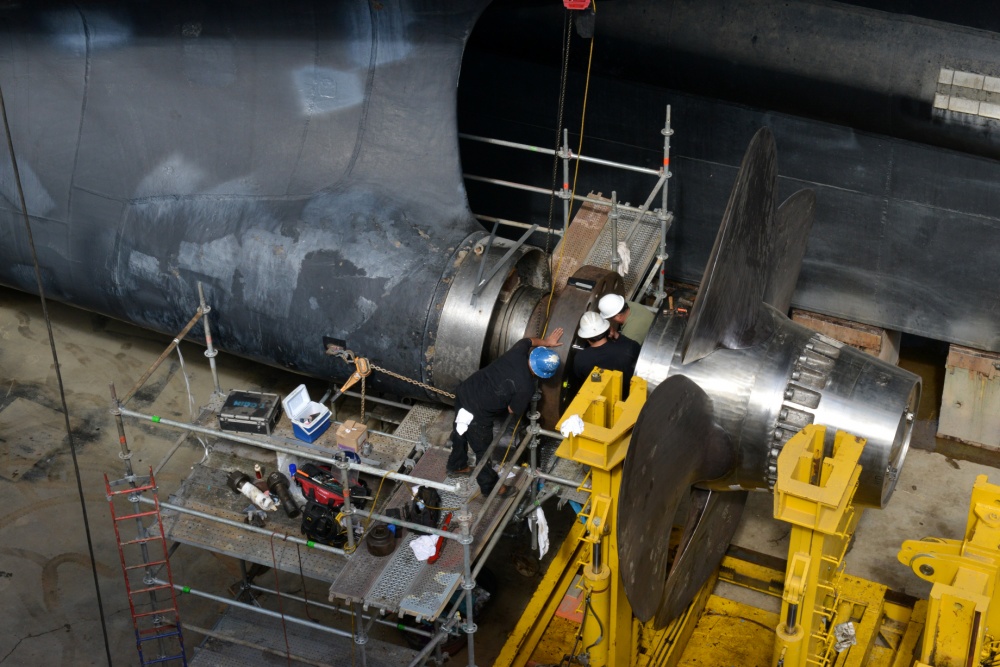 Contractors reassemble the Star's damaged port side hub during a shipyard period in Vallejo, California, Oct. 3 (USCG)
The yearly voyage to McMurdo Station, called Operation Deep Freeze, is a joint military mission in support of the National Science Foundation, the lead agency for the United States Antarctic Program. Since 1955, U.S. Pacific Command has assisted in providing air and maritime support throughout the Antarctic continent, and the Coast Guard has been the nation's sole provider of polar icebreaking capacity since 1965.
As Polar Star prepares to depart on her voyage, the U.S. Congress is debating whether to order a replacement vessel. The Senate version of the Coast Guard appropriations bill contains $750 million for one heavy icebreaker; the House version does not. The Coast Guard says that its mission needs (including redundancy and self-rescue capability) will require a fleet of three heavy and three medium icebreakers. America's near-peer competitors, Russia and China, are currently expanding their Arctic icebreaker fleets.