Plans Underway to Boost Congo River Shipping Capacity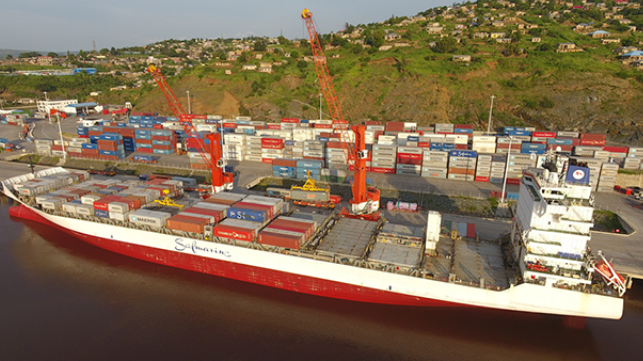 The ICTSI Matadi Gateway Terminal in the Democratic Republic of the Congo has hosted its first call by a gearless container ship, the 2,500-TEU Safmarine Nuba. It is also the first time a vessel of this capacity has called.
Matadi is located on the left bank of the Congo River, 92 miles from the nation's capital Kinshasa. The deployment of a vessel of this size provides a more cost-efficient means of serving the capital city of Kinshasa, says ICTSI. Use of any other port gateway entails substantial additional land transport costs.
"The logic of using Matadi, the closest port gateway to Kinshasa, where virtually all the cargo goes, is irrefutable," says Hans-Ole Madsen, ICTSI Senior Vice President. "If you start your overland journey from points such as Banana or Pointe Noire the additional overland transport costs, compared to using Matadi, will work out to be more expensive than the entire sea-freight cost from Shanghai to Matadi. We are also working with the relevant authorities to enhance the rail link between Matadi and Kinshasa, the only direct uninterrupted rail link between a port gateway and the capital city."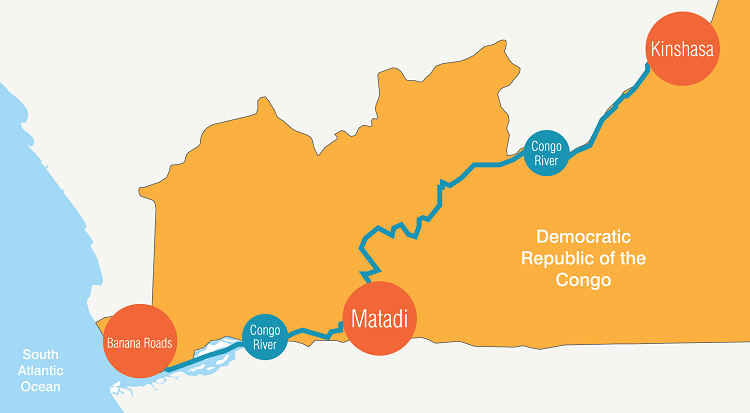 The terminal operator, with government support, plans to realize strategic dredging in the Congo River up to a draft of 12.5 meters, which would allow the passage of Panamax class vessel calls. A further phase under development will facilitate access for the slightly larger WAFMAX vessels such as the Safmarine Nuba, which require a draft of 14 meters.
Handling over the quay at the Matadi Gateway Terminal is undertaken by two Terex Gottwald Model 5 mobile harbor cranes, each able to handle up to 60 tons when working with an automatic twin-lift spreader and 50 tons in a single lift. Maximum working radius is 51 meters (167 feet). A third Kone mobile crane will soon be installed, providing the ability to turn a 2,500-TEU capacity vessel in under 12 hours.
The $100 million terminal opened for business in 2016. Container clearance from the terminal is the most efficient in the DRC averaging around seven days, half the time typically, says ICTSI. Advances made at the terminal have doubled the terminal's annual capacity from 175,000 TEUs to 350,000 TEUs.