Pirates Release Tanker Without Ransom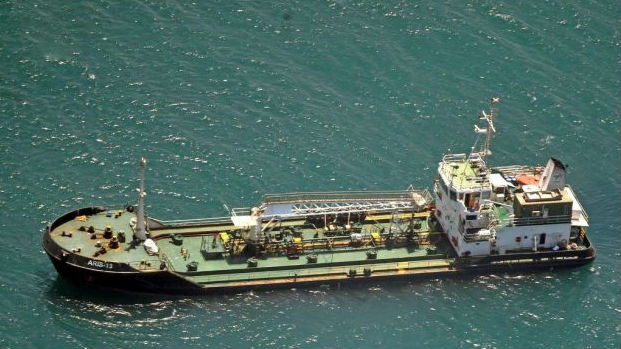 The Somali pirates who hijacked the oil tanker Aris 13 have released it without receiving a ransom.
Local officials made the announcement several hours after the pirates and naval forces exchanged gunfire over a boat believed to be carrying supplies to the hijackers, reports the BBC. Four people are believed to be wounded as a result of the shooting.
"There has been discussion going on after the gunfight of this afternoon ... We pulled our forces back, and so the pirates went away," said Abdirahman Mohamud Hassan, the director general of the maritime police force for Somalia's semi-autonomous northern region of Puntland.
A pirate confirmed the release was made without a ransom payment. The pirates said they agreed to free the vessel after learning that Somali businessmen had hired the ship, reports Reuters. Pirates have traditionally been wary of tangling with Somalia's powerful businessmen.
The tanker, which was en route from Djibouti to the Somali capital, Mogadishu, was hijacked on Monday with eight Sri Lankan crew members on board. The pirates had claimed that they are fishermen whose equipment was destroyed by illegal fishing vessels.
It is the first hijack off Somalia's coast since 2012. Since 2012, although piracy has been largely contained, Somali pirates have continued to attempt to hijack ships, but less frequently. The most recent reported attempted attack in the region was on the U.K.-flagged product tanker CPO Korea in October 2016. In that incident, the ship was reported safe after the attack failed.
IMO Secretary-General Kitack Lim has urged the shipping industry to apply diligently IMO guidance and best management practices in the wake of the hijack.