Pioneering Spirit to Lay First Turkish Stream Line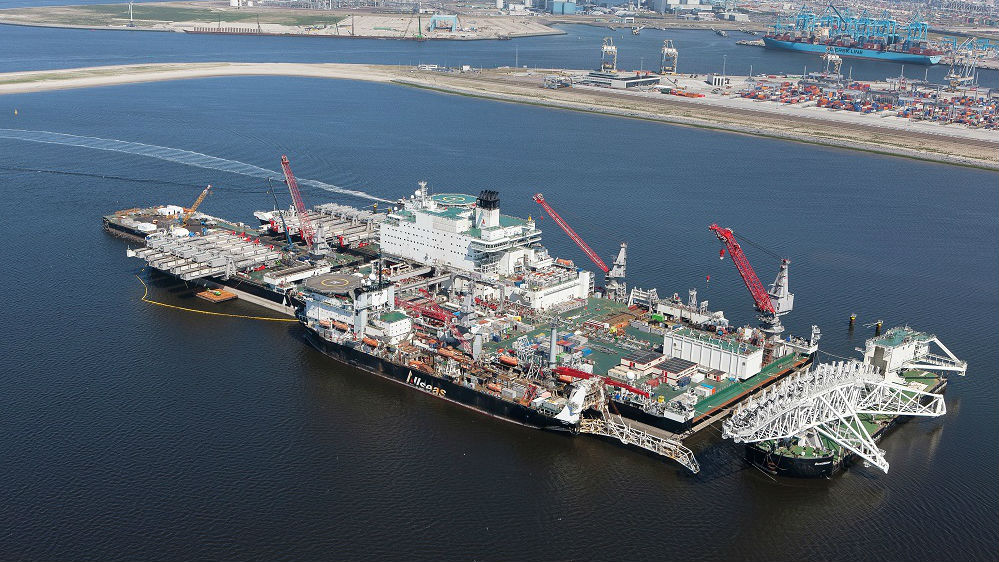 Russian energy firm Gazprom has awarded Allseas Group a contract to lay the first line of the Turkish Stream subsea gas pipeline across the Black Sea, with an option for laying the second line.
The 485 nm Turkish Stream (or TurkStream) is intended to replace the cancelled South Stream project. The subsea pipeline will carry Gazprom's natural gas from Anapa, Russia to the village of Kiyikoy in western Turkey. Onshore lines will transport the gas to the border with Bulgaria and on to the broader EU market.
Planned capacity is about two trillion cubic feet per year, about one quarter of it for Turkish consumption.
Work will begin in mid-2017, Gazprom officials told Reuters, and the second line is expected to be complete at the end of 2019.
Top EU energy official Maros Sefcovic told the Wall Street Journal last year that the additional capacity of the pipeline was not needed, as southern Europe already had an adequate supply of gas. However, Gazprom has recently signed a distribution agreement with Italian energy firm Edison and Greek gas firm DEPA for the sale of the pipeline's supply, and it says that it is also in talks with ENI.
Pioneering Spirit will switch from decommissioning work to pipelay
Allseas will use the world's largest self-propelled vessel by displacement, the Pioneering Spirit, to complete the pipeline.
In addition to her unique arrangements for single-lift topsides decommissioning, Pioneering Spirit is equipped with pipelay equipment that makes it possible to install record weight pipelines from shallow to ultra-deep water.
The vessel has an S-lay tension capacity of 2000 tonnes, and she carries a double-joint factory, six welding stations for double joints and six coating stations. She can handle pipe exceeding five feet in diameter.
In her heavy lift capacity, Pioneering Sprit recently completed a breakthrough platform decommissioning project at Repsol's Yme facility in the North Sea. The ship uses hydraulic arms to pick up a topsides unit whole in a matter of seconds, then carries off the entire structure – saving the time and cost of dismantling a platform in smaller pieces.
In addition to the Turkish Stream contract, the Spirit has been hired to remove Royal Dutch Shell's Brent Delta platform, initially scheduled for 2017. The Brent Bravo, Brent Alpha and Brent Charlie topsides are expected to follow in the next few years.
She has also been contracted for the installation of topsides facilities at Johan Sverdrup, Norway's most promising offshore discovery in years.
Naval architects Deltamarin say that the $3 billion vessel has a maximum displacement of 932,000 tonnes – more than 50 percent more than that of the massive Prelude FLNG, which will displace 600,000 tonnes fully loaded.