Photos: Wreck of X-Press Pearl Lifted from Ocean Floor off Sri Lanka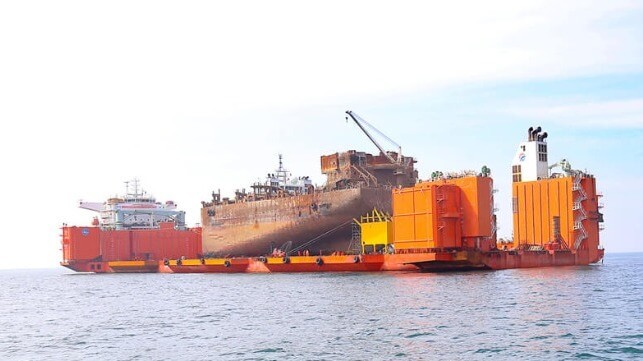 Officials from Sri Lanka's Marine Environment Protection Agency (MEPA) are reporting that they expected the remaining components of the containership X-Press Pearl which burnt and sunk off Colombo to be removed by this week. The second phase of the salvage operation was due to conclude with the removal of the wreck and a final clearing of remaining debris from the ocean floor.
The 37,000 dwt containership was anchored off Colombo in May 2021 when crews were unable to stop the spread of a container fire believed to have been caused by leaking or improperly packed chemicals. The fire burnt for days and the vessel sunk in an attempt to move it out to sea away from the anchorage causing one of the worst environmental disasters in history. Plastic nurdles washed ashore and chemicals were released into the ocean.
The China-based Shanghai Salvage company was hired to undertake the second phase of the salvage operation which began in November 2022. During this phase, the crews successfully cut the 610-foot hulk into two sections while also clearing equipment and debris from the deck. A previous operation headed by the American Resolve Marine had cleared loose debris, containers, and equipment that had fallen to the ocean floor.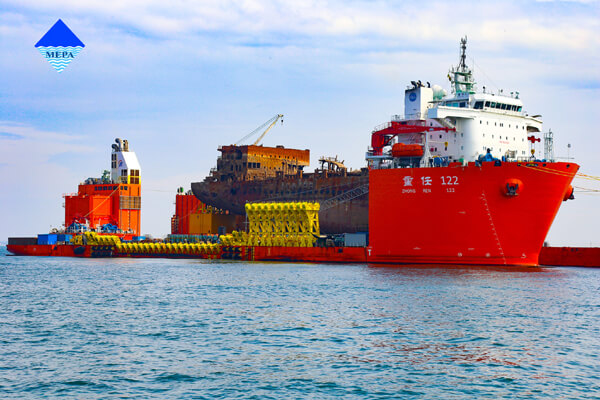 The lifting operation was carried out in two phases with the aft section of the vessel with accommodation block lifted onto the Chinese Fan Zhou 10. That lift took place in mid-January and the aft section has now been transported to Singapore. It will be dismantled and recycled. The second lift of the forward section of the vessel was scheduled to take place last week.
As part of the removal effort, the salvage companies were tasked with surveying and clearing a more than half-mile radius around the wreck site. While the wreck has now been cleared from the site, the environmental damage is expected to last for years.
"The MEPA prepared the first interim environmental damage report in 2021. The second interim report was prepared this January and handed over to the Justice Minister," said Mrs. Dharshani Lahandapura, Chairman of the Marine Environment Protection Authority. She said the second report set the preliminary damage estimate at $6.5 billion. A final report will not be completed until all the removal operations were finished and a further study was conducted on the condition of the water and ocean floor in the area around the wreck site.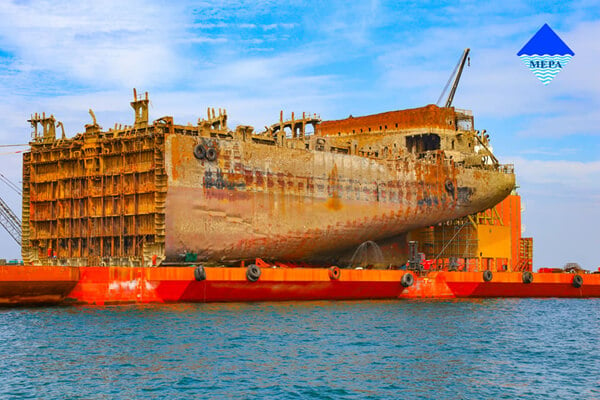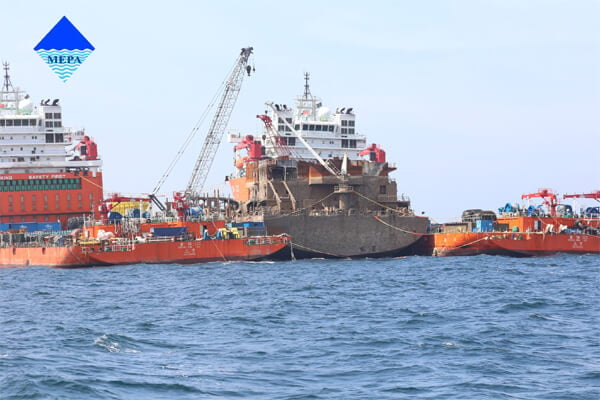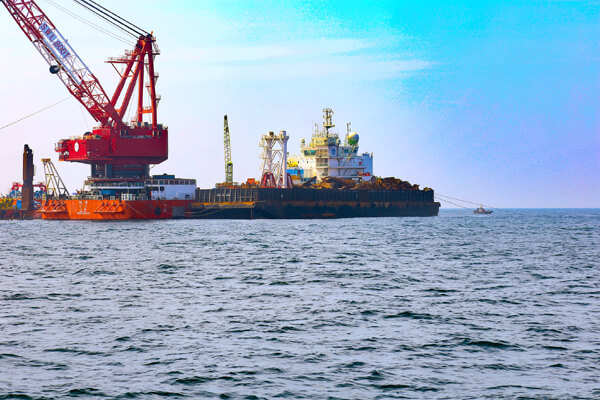 (Photos courtesy of the Marine Environment Protection Agency)