Photos: Two Freighters Collide in North Sea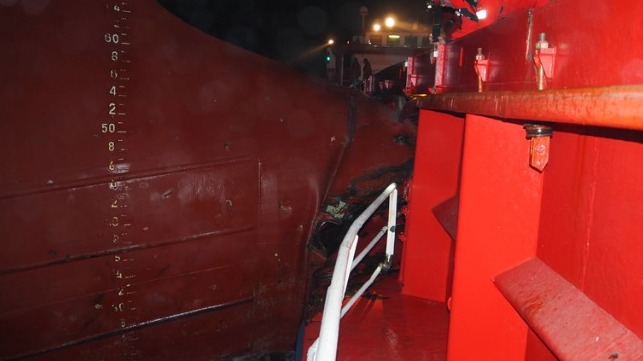 In the early hours of Thursday morning, the Turkish freighter Paksoy 1 collided with the cargo ship EEMS Cobalt off the coast of Eemshaven, the Netherlands. The Paksoy's bulbous bow struck the Cobalt amidships on the starboard side, puncturing her hull above the waterline. The two vessels remained stuck together until tugs arrived to pull them apart.
The collision resulted in extensive damage to the Paksoy's bulbous bow. After the two ships were separated, the Paksoy transited to an anchorage near the mouth of the river Ems, where she remains while an investigation proceeds.
On Friday, the EEMS Cobalt got under way under her own power, bound for the port of Eemshaven. She was accompanied by the tug Waterstroom and the workboat Neuwerk.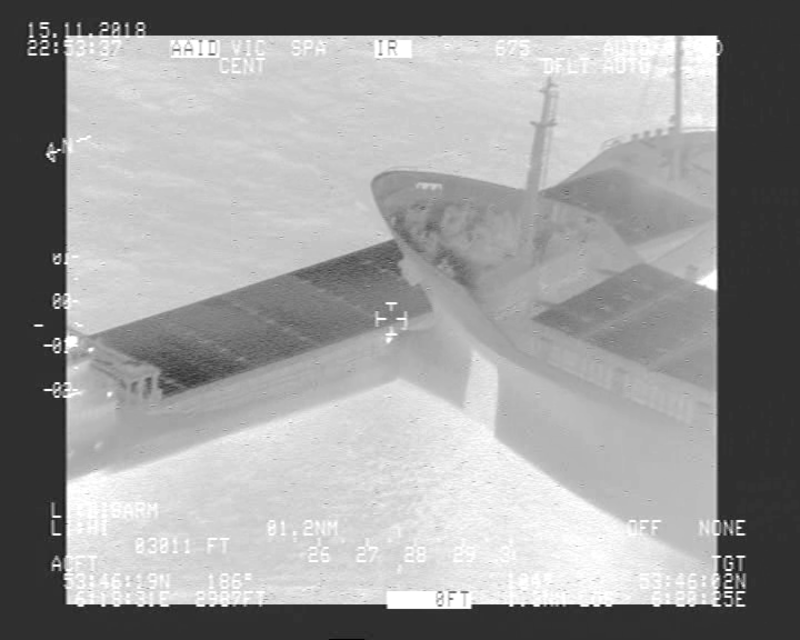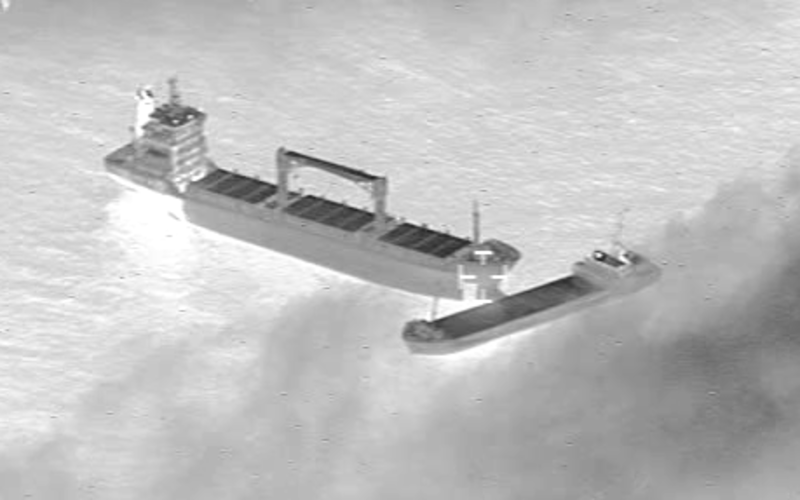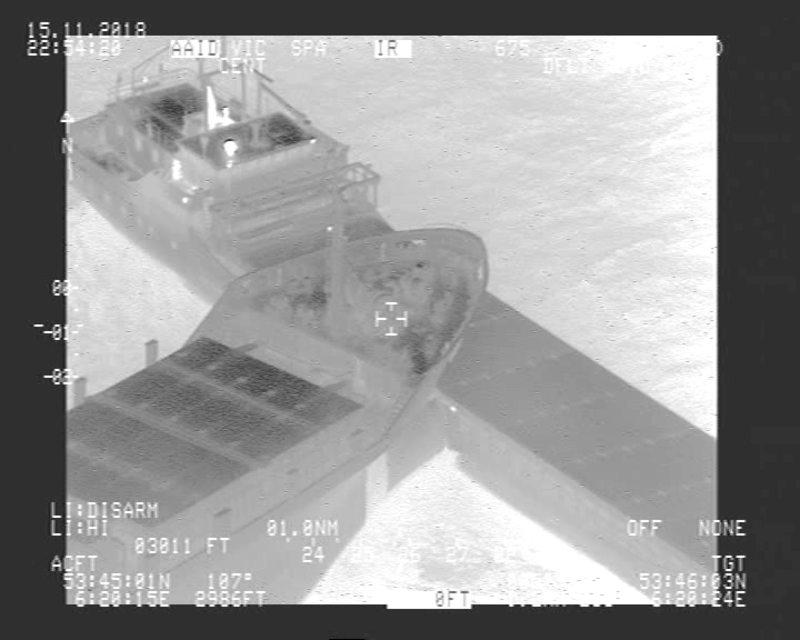 Emergency response operations finished on Friday, and the German Havariekommando and the Dutch Coast Guard have stood down their on-scene involvement. Investigations into the cause of the accident continue.
A recreation based on AIS appears to show the Paksoy 1 crossing the Cobalt's bow, then turning sharply to starboard and circling back onto a nearly reciprocal course before striking the Cobalt's hull: