Photos: Tacoma Gets New Cranes, Seattle Removes Old Cranes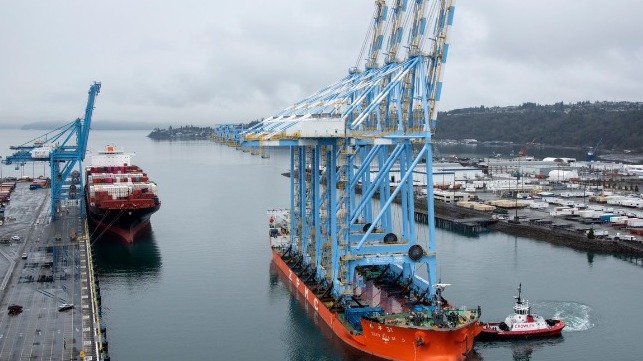 Last week, four super-post-Panamax container cranes arrived in Tacoma, Washington, and four older STS cranes were removed at the Port of Seattle - a sign of the ever-increasing size of today's container vessels.
Tacoma's new cranes have an outreach of 24 containers and a lift height of 165 feet above the pier deck, putting them among the largest on the West Coast. They are identical to four others that arrived in Tacoma last year, and are capable of serving vessels up to 18,000 TEU. On March 5, they arrived at Husky Terminal aboard the heavy lift ship Zhen Hua 31.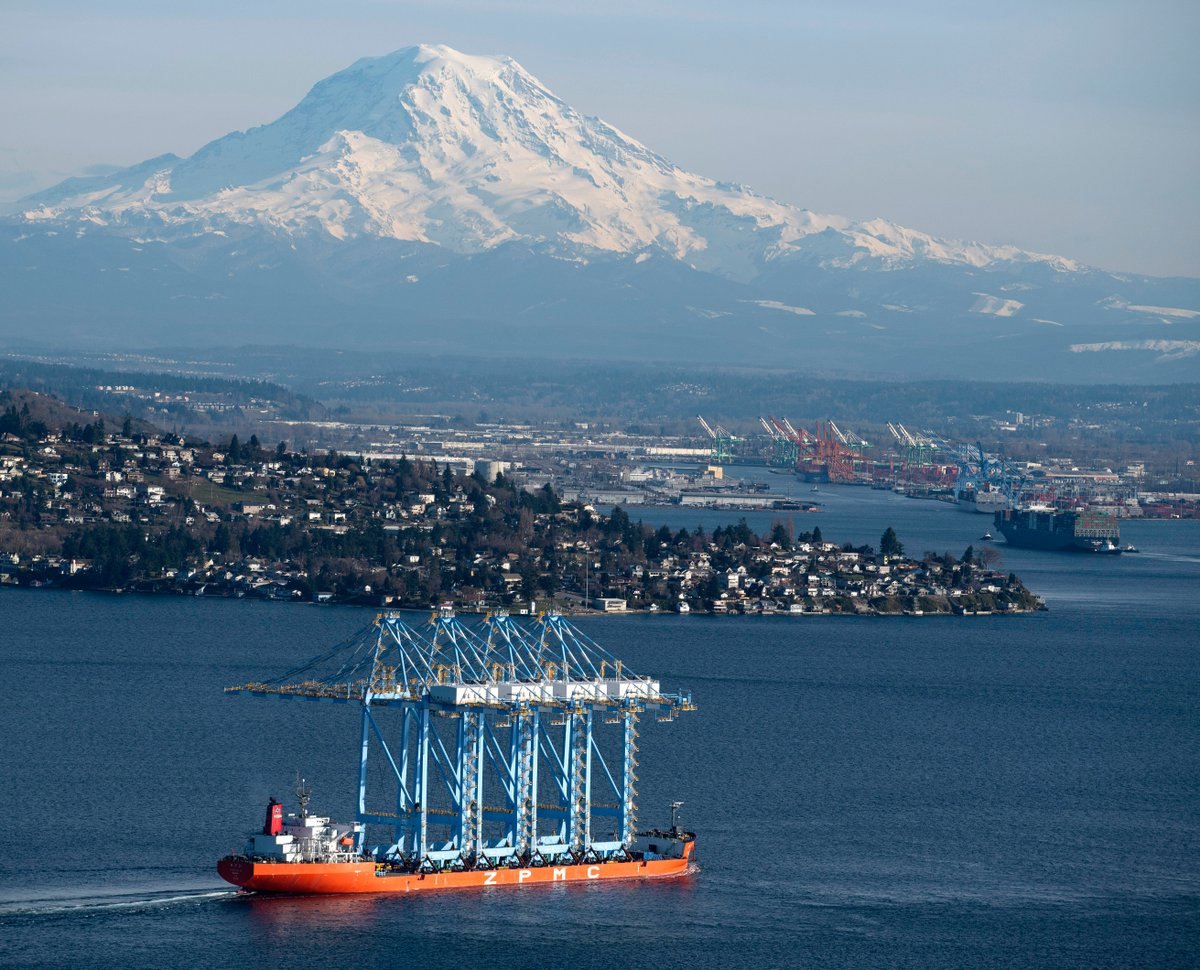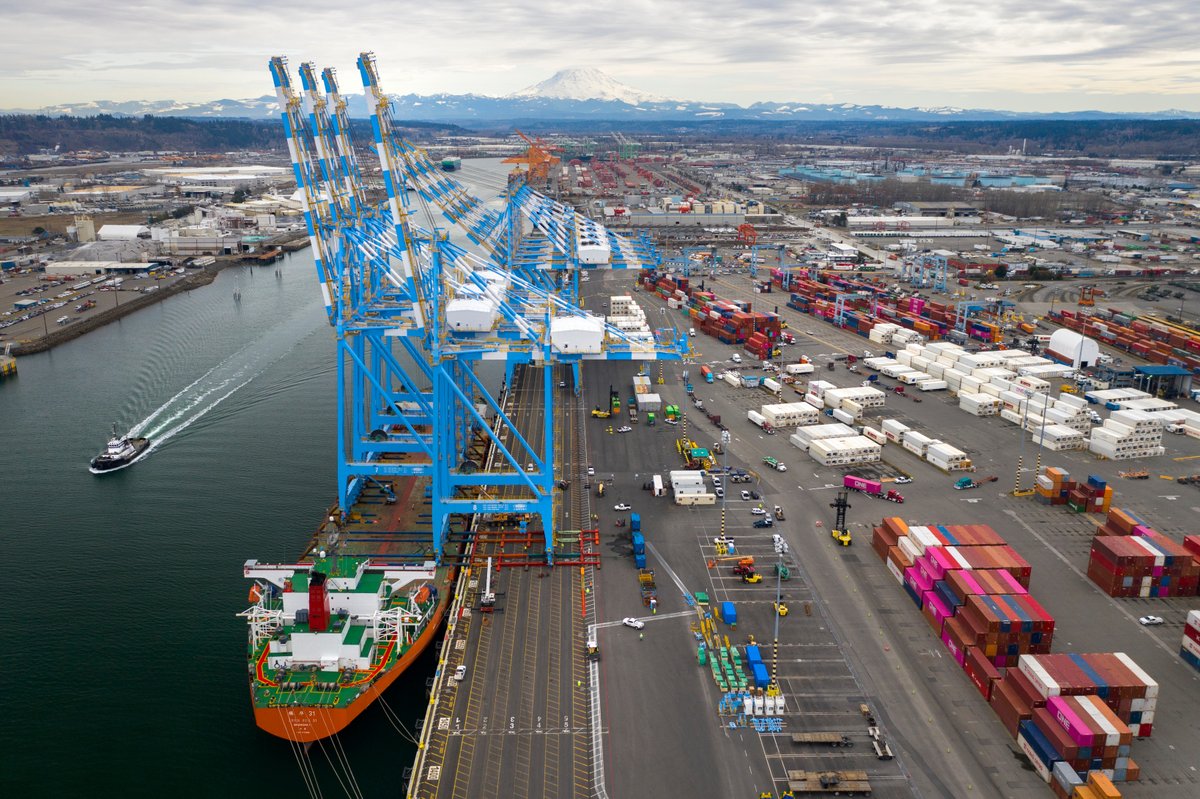 Courtesy NWSA

The Northwest Seaport Alliance, the joint operating partnership of the Ports of Seattle and Tacoma, ordered the cranes from Shanghai Zhenhua Heavy Industries Co. Ltd (ZPMC) in China through a competitive bid process. ZPMC is the world's main manufacturer of STS cranes, and delivers more than 200 of them every year around the world, including many seaports in the U.S.
The cranes will improve the capacity of Husky Terminal on Tacoma's General Central Peninsula, which recently underwent about $250 million in improvements. In addition to the STS cranes, upgrades included strengthening and realigning a berth. NWSA says that the revamped terminal will be able to work two ULCVs at a time.
The new cranes' arrival coincided with the final stages of the removal of three older cranes at the Port of Seattle's terminal T-18 and another at terminal T-46. With larger container ships calling regularly, the 35-year-old cranes could no longer handle cargo efficiently from vessels.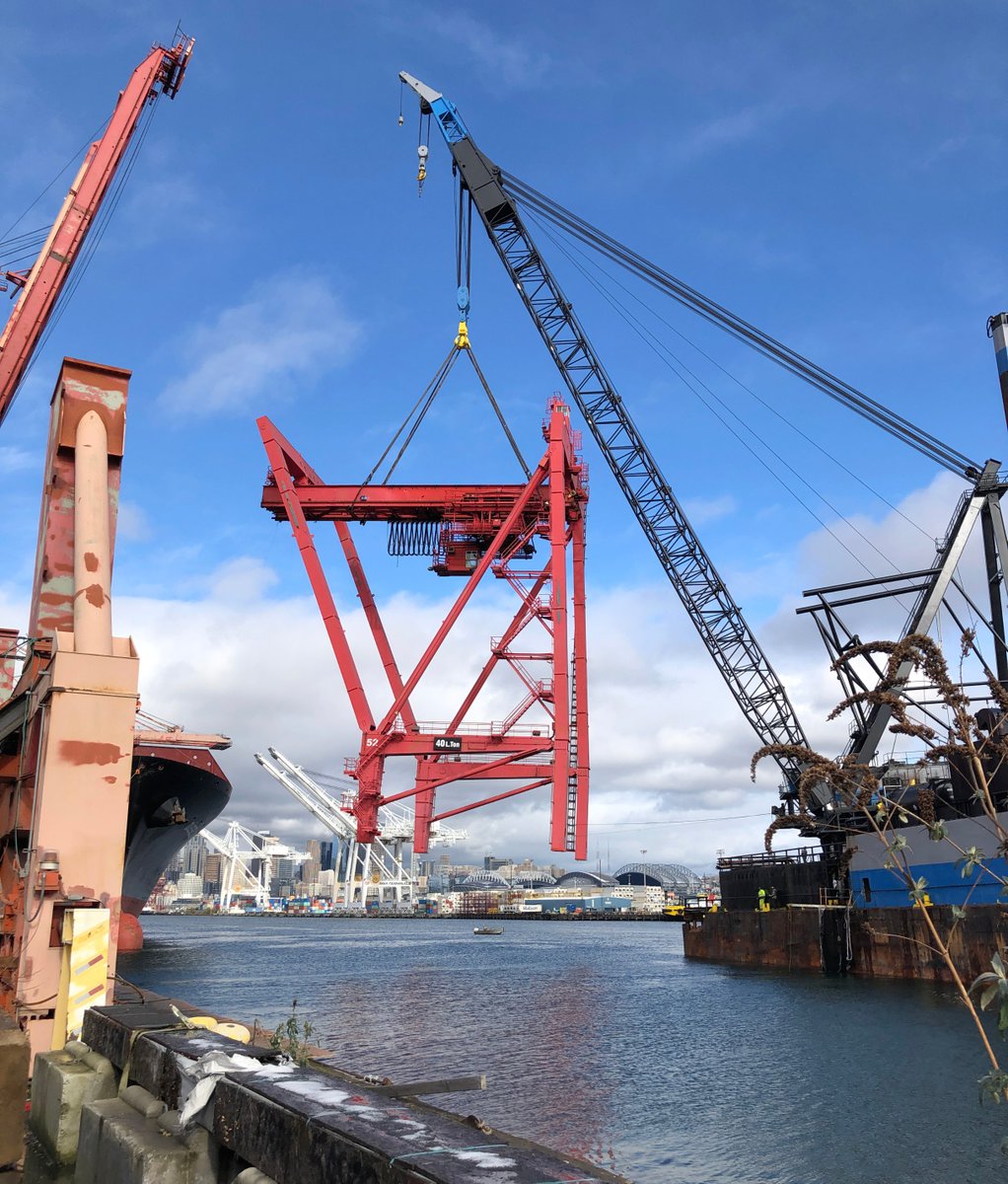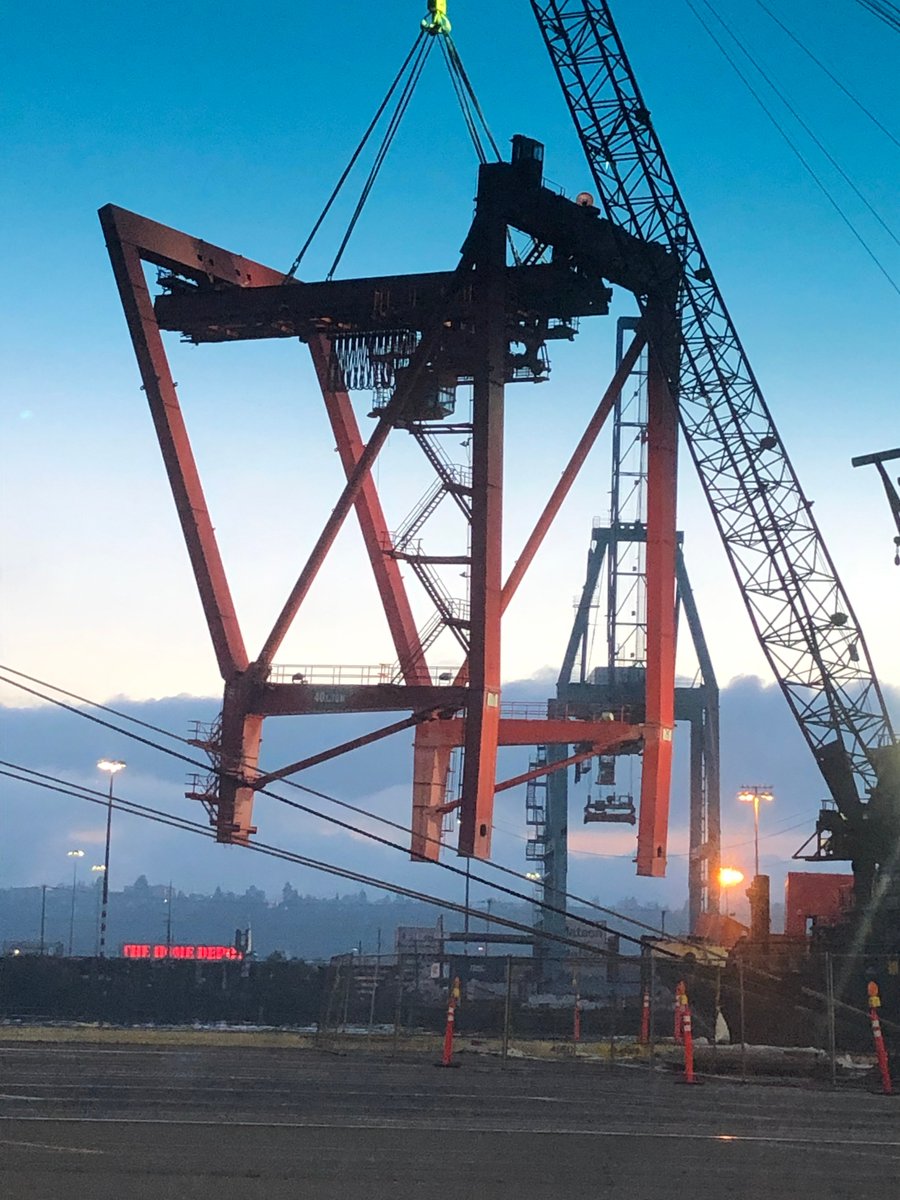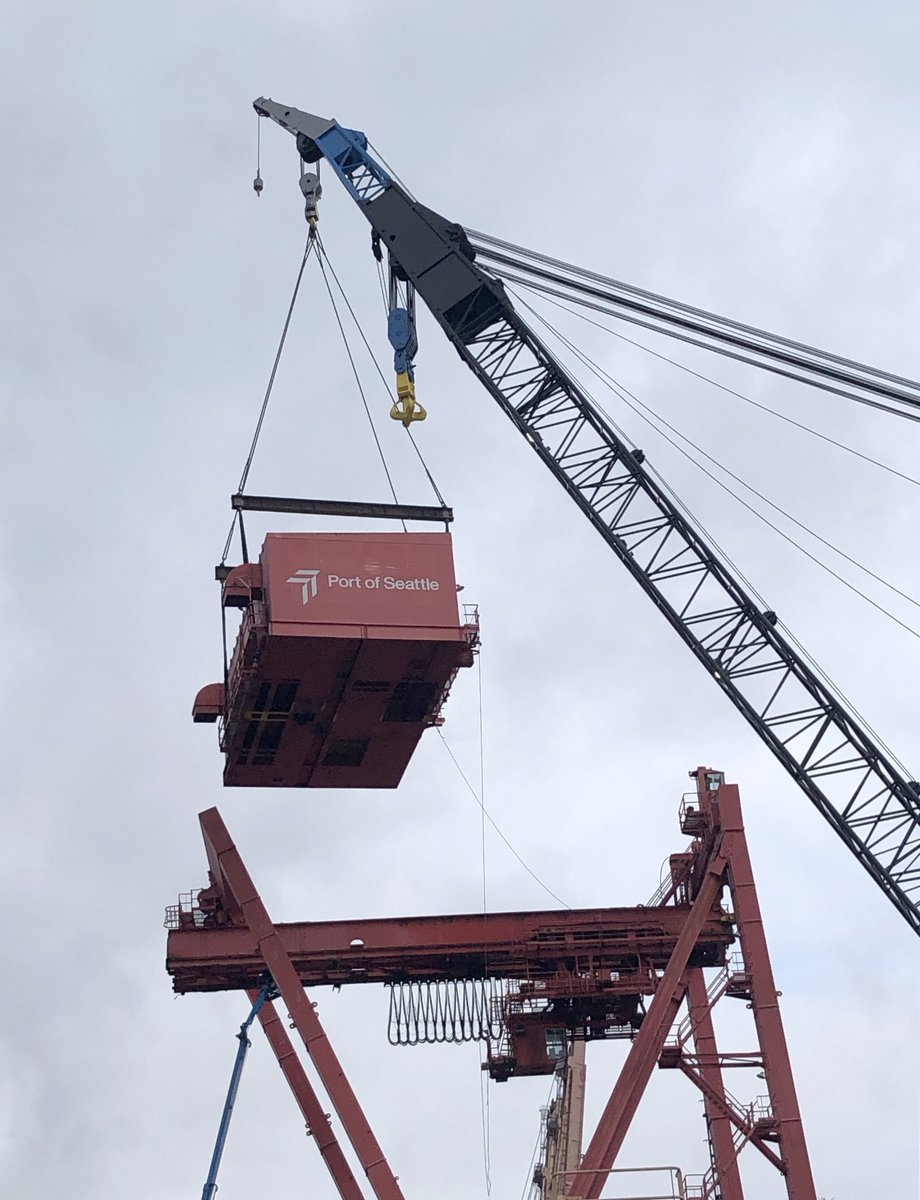 Courtesy NWSA