Photos: STS Crane Boom Falls Onto Container Ship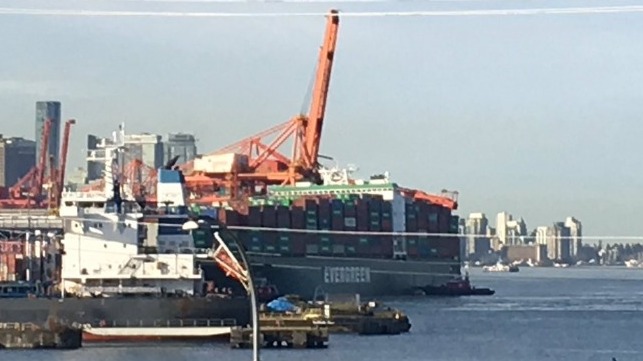 [Brief] On Monday, the lifting boom of an STS crane fell onto the container ship Ever Summit as the vessel docked at the Port of Vancouver's Global Container Terminal.
According to GCT spokesperson Louanne Wong, no injuries occurred and the situation is stable. The ship is being held against the pier by tugs while an assessment and response effort continues.
Images and video from the scene show that the boom came to rest on container stacks aft of the accommodations block. The cargo containers directly underneath the boom sustained some amount of damage, but the extent of the impact is under investigation.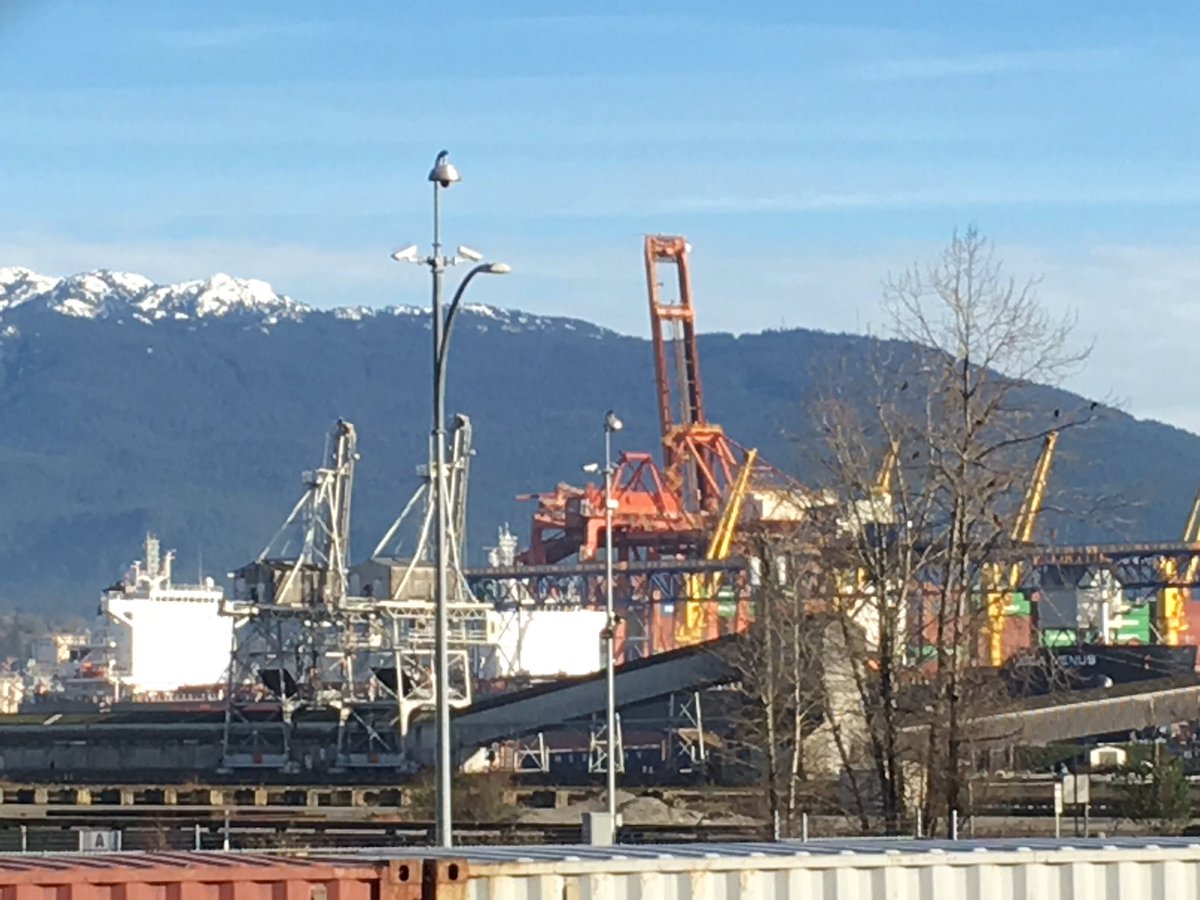 Image courtesy Greg Eh / Twitter
"While we continue to assess the situation, an exclusion zone has been set up to ensure the safety of all those at the terminal and for any operational impacts," Wong told media in a statement. "Our primary concern continues to be the safety of our employees and workforce, and all port workers. No vessel operations are active at GCT Vanterm at this moment."
Wong reported that the Ever Summit made contact with the STS crane prior to the boom's collapse.