Photos: Six Fishermen Rescued From Burning Boat
[Brief] On Thursday, the six crewmembers of the fishing vessel Cape Mariner were rescued from a shipboard fire by another nearby fishing boat.
None were injured, but a crewmember said that the Cape Mariner was probably a total loss.
The Canadian Coast Guard said that it believes the Cape Mariner's fuel has been burned up in the fire, reducing the risk of pollution.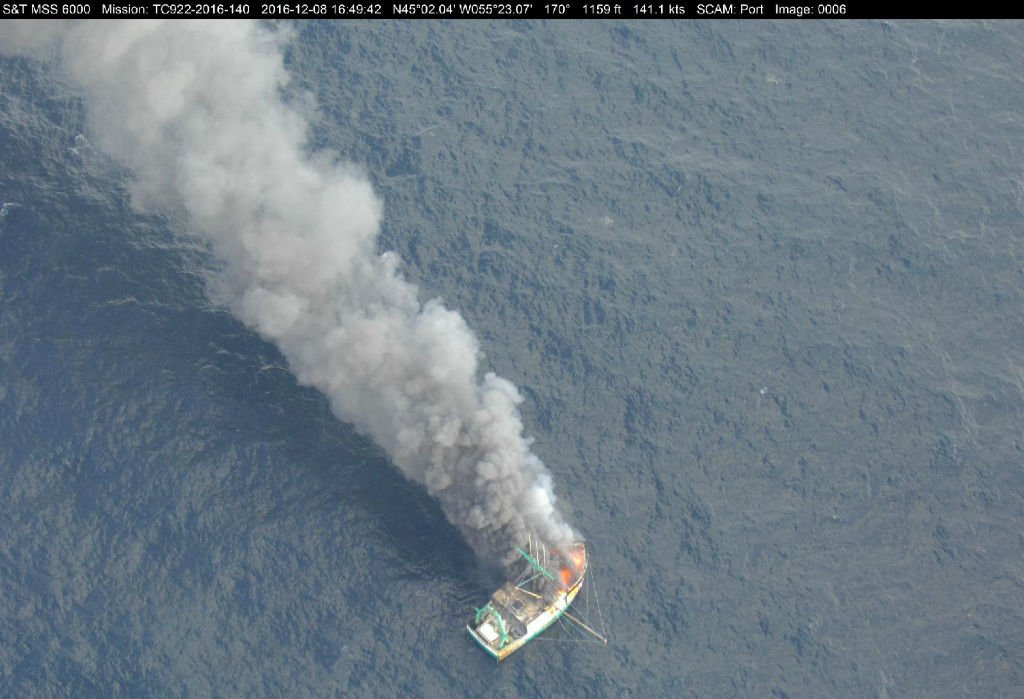 The Canadian Coast Guard continued to monitor the Cape Mariner from the air, and as of Thursday afternoon the vessel was still afloat and burning.
Crewmember Michael Clements told CBC News that the crew was very lucky to have survived the fire.
"There was an explosion down in the engine room and flames came out and the wheelhouse filled up with smoke and we had to get off the boat," he said.
He added that "boats can be replaced," and said that he was just happy to be home.