Photos: Salvors Avoid Current by Diving Within Hull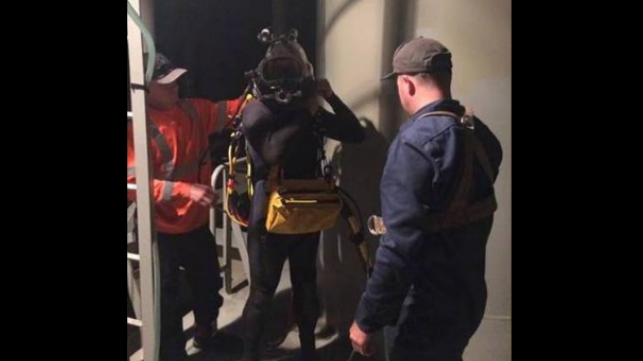 Strong currents can turn a salvage project into a slow, risky operation, adding extra challenges to every diving evolution. A team of commercial divers with Maryland-based underwater services firm Phoenix International recently made hull repairs to a bulker anchored in the Mississippi, and they avoided the river's five-knot current altogether - by diving the inside of a ballast tank.
The unnamed bulker had struck an underwater obstruction while downbound on the Mississippi. Her forepeak tank flooded, and she was unable to reduce her draft enough to continue her voyage downriver. She anchored up to await emergency repairs, and her owners hired Phoenix to inspect and fix the damage.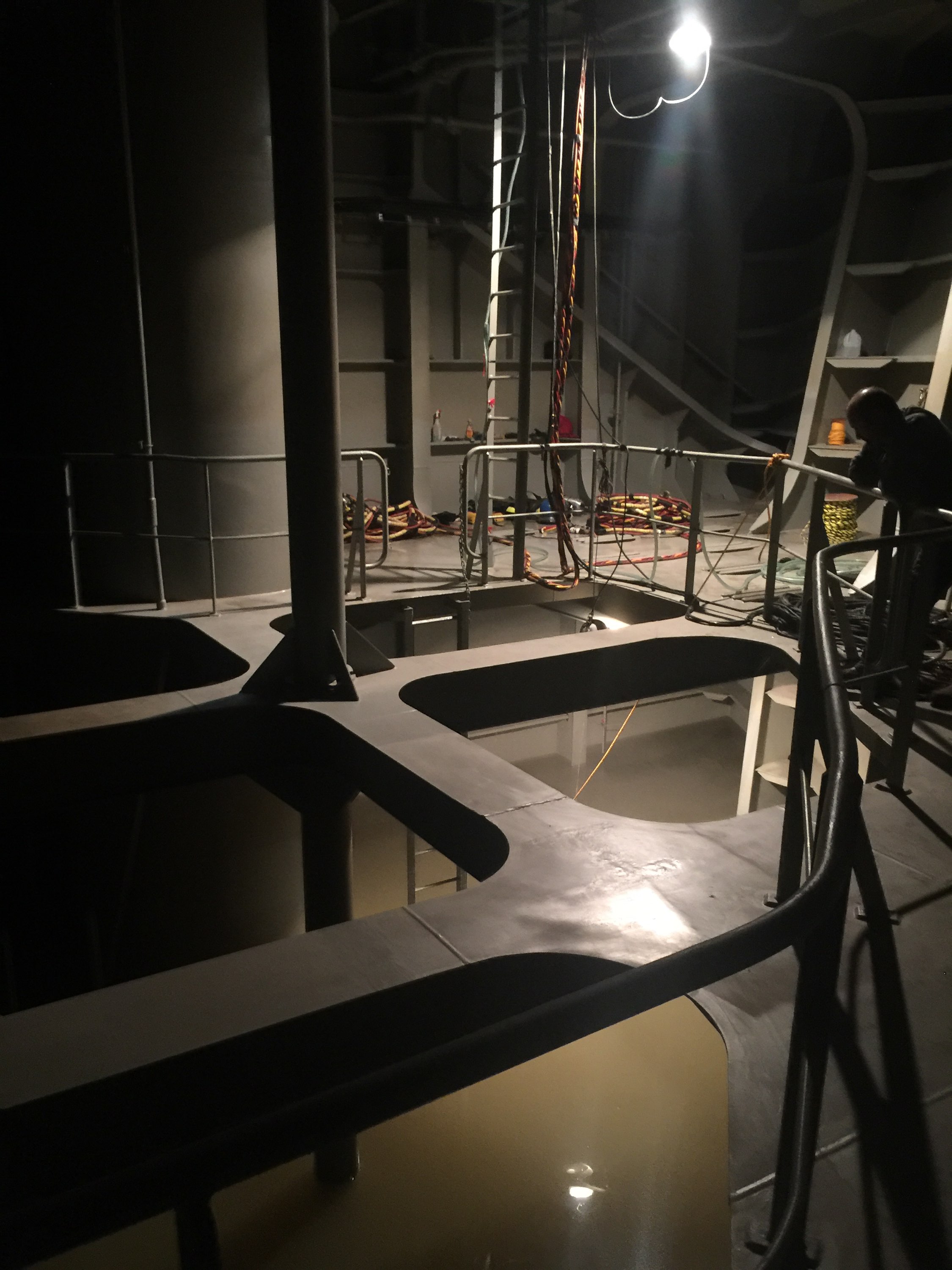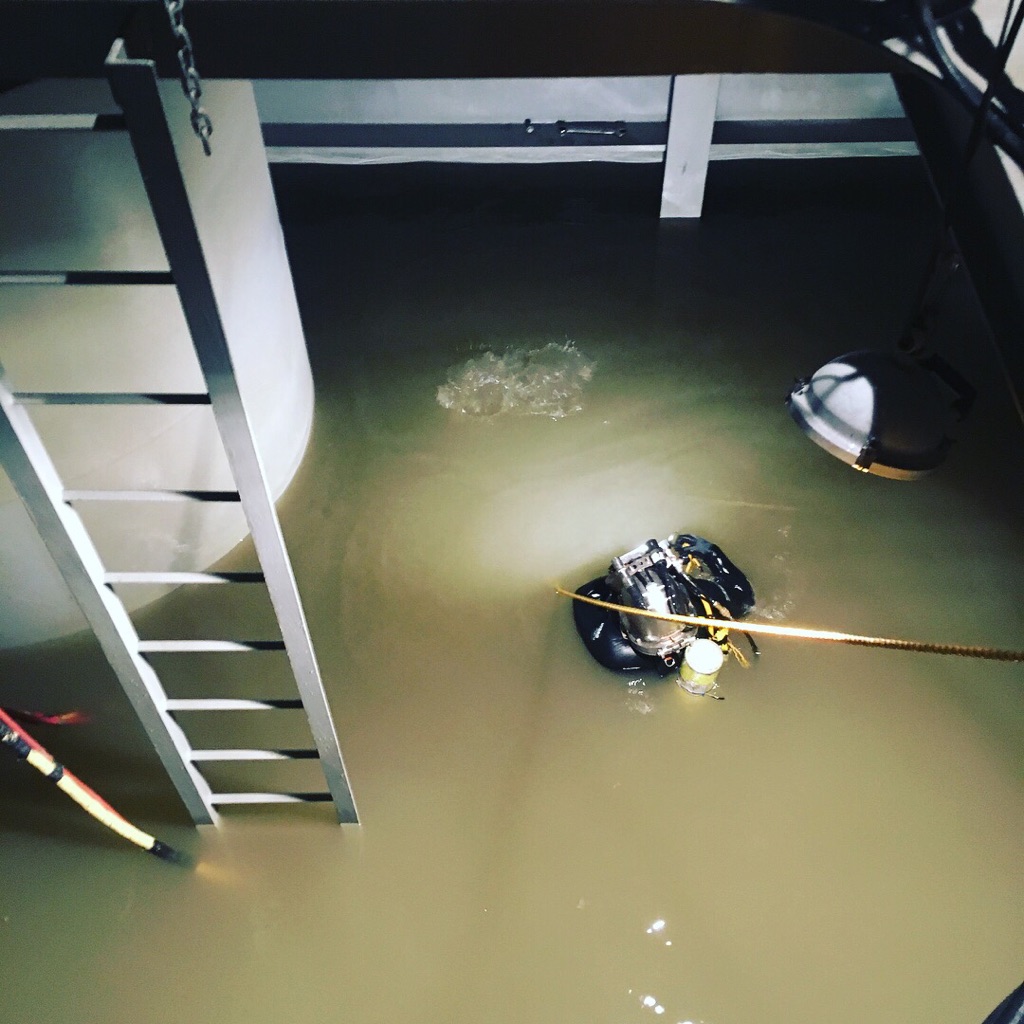 Since powerful currents and low visibility make diving a challenge in the Mississippi, the team decided to work from within the flooded tank. They accessed the compartment from the deck above, and on inspection of the tank, they found multiple penetrations of the hull, including a six foot-by-six-foot hole ahead of the forward swash bulkhead.
The team came up with a solution that allowed the crew to pump out a large part of the flooded tank. This fix allowed the bulker to complete her commercial voyage down the river and across the Atlantic to her scheduled discharge port, after which she headed to a dry dock for permanent repairs.