Photos: Passenger Catamaran Burns off Pontevedra, Spain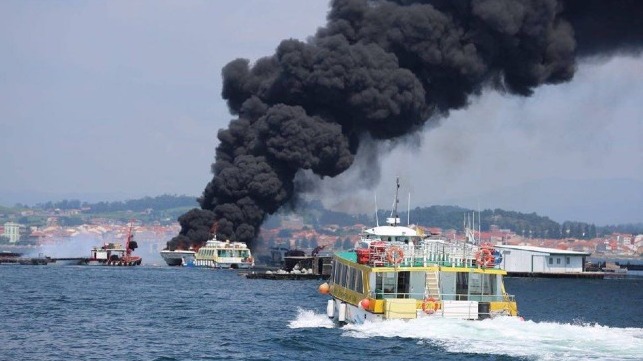 On Tuesday afternoon, the passenger catamaran Boramar caught fire and burned near A Toxa Island (Illa da Toxa), a tourist destination just off Pontevedra, Spain. All 52 people on board were rescued, but the majority of the passengers suffered injuries due to the blaze.
Five individuals suffered severe burns and remain hospitalized for further treatment. 43 others with lesser injuries have been treated and released, including individuals who received minor medical attention on scene.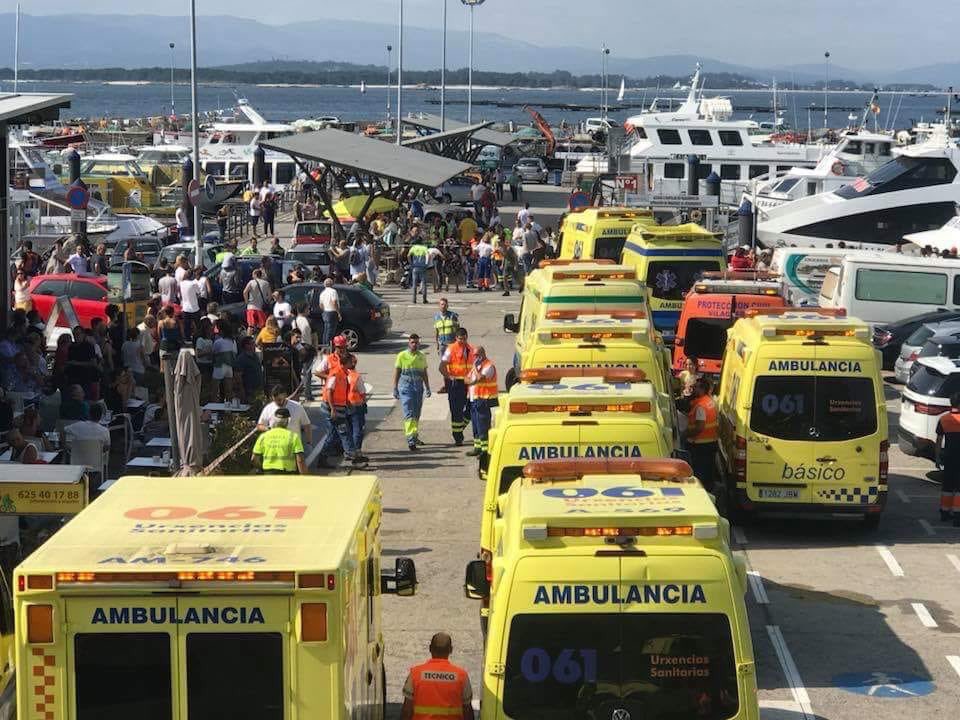 112 Galicia
Spanish authorities suspect that the fire began due to one of two events. According to conflicting reports, it may have stemmed from an explosion in the catamaran's galley, or from a collision between the catamaran and another vessel.
Once the fire broke out, the passengers abandoned ship, and most were rescued by good samaritan boats nearby. The patrol boat Roncadoira also assisted in the SAR effort.
On Wednesday, the Galician Agency of Emergencies (AXEGA) worked with other agencies to clean and remove the debris from the burned vessel. It used drones to survey the waters nearby, and it reported that there are no signs of oil pollution. Containment barriers have been deployed to minimize harm in the event of a spill.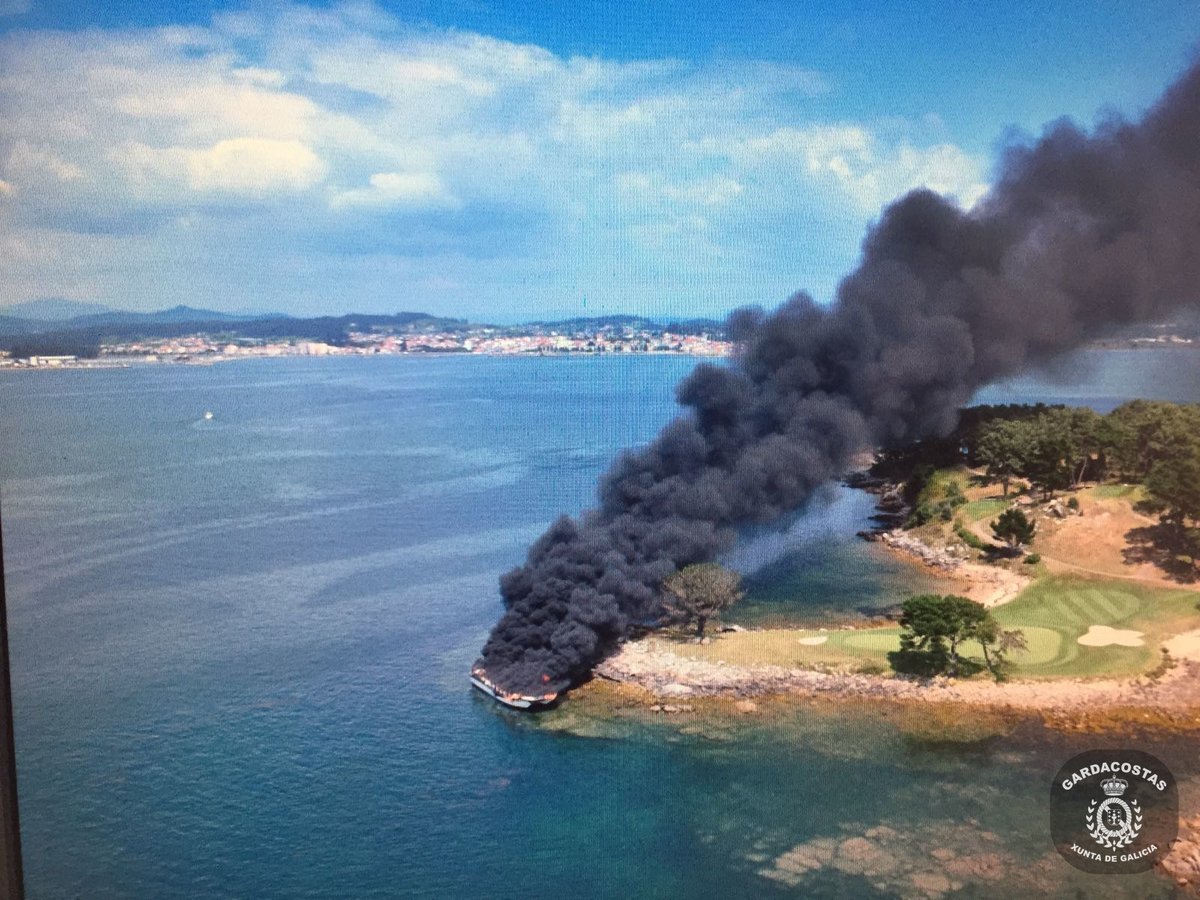 Gardacostas de Galicia
112 Galicia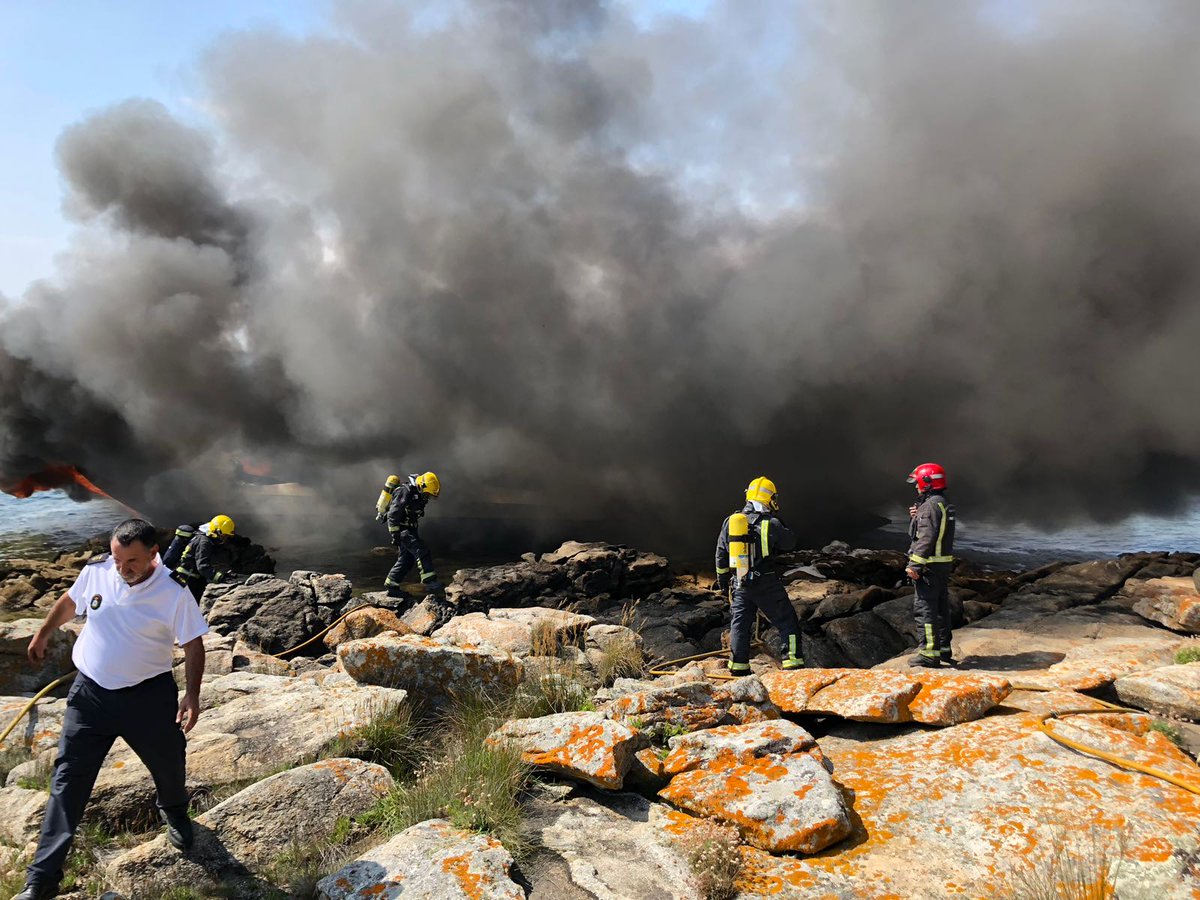 112 Galicia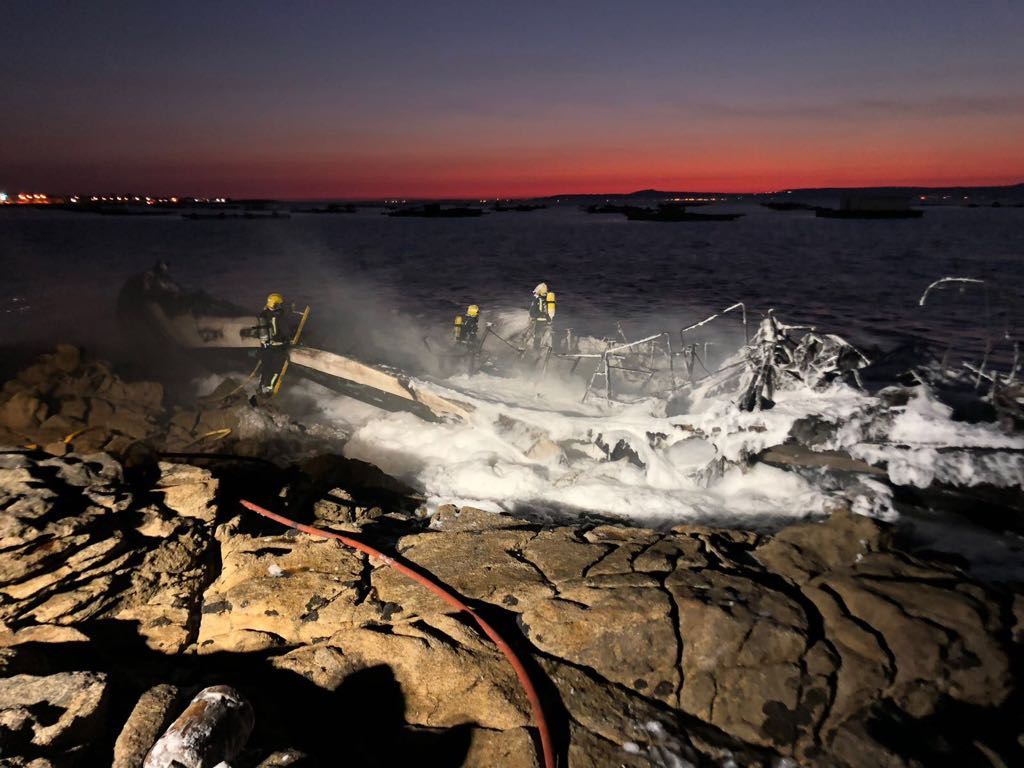 112 Galicia
In a statement, tour boat operator Cruceros Rias Baixas confirmed that the vessel involved was the catamaran Boramar, which had recently been added to the company's fleet. "We greatly appreciate all the aid provided during this unfortunate situation," the firm wrote.