Photos: Indian Navy Rescues Bulker from Pirates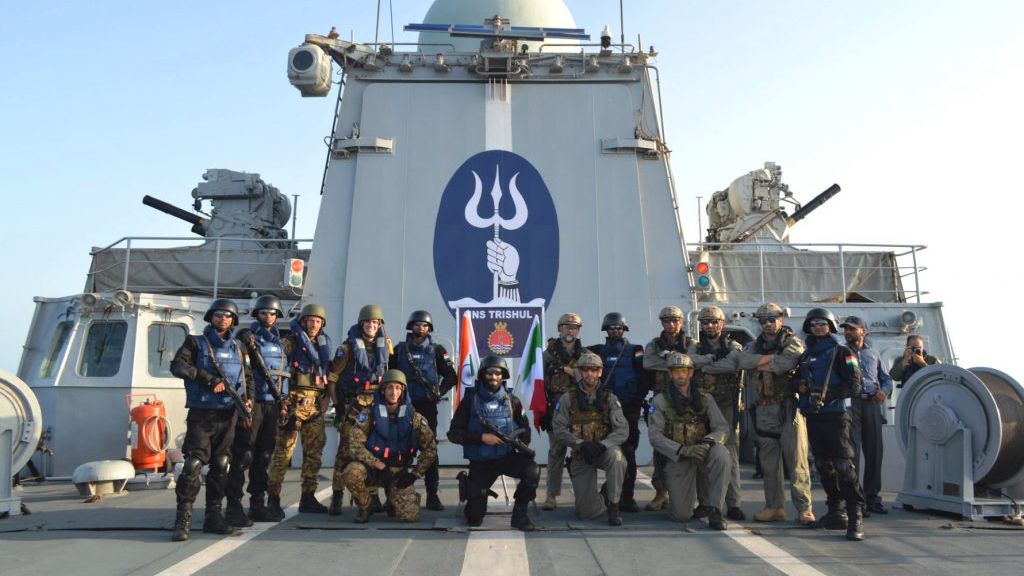 On Friday, the Indian Navy patrol vessel INS Trishul saved the crew of the Indian bulker Jag Amar from a pirate attack in the Gulf of Aden.
On Friday, the Jag Amar was under way on a voyage from Romania to Jubail, Saudi Arabia. At 1230 hours, a group of 12 suspected pirates in a skiff approached, and her crew put out a distress call. The Trishul, which is deployed on an anti-piracy patrol in the region, responded to the scene. Indian Navy "MARCOS" commandos from the Trishul rescued the crew and confiscated equipment from the pirates, including an AK-47, one loaded magazine, grapnels, fuel drums, ropes and ladders – common equipment for boarding attempts.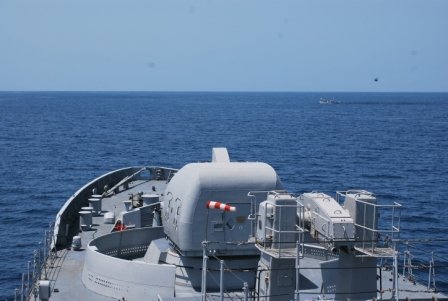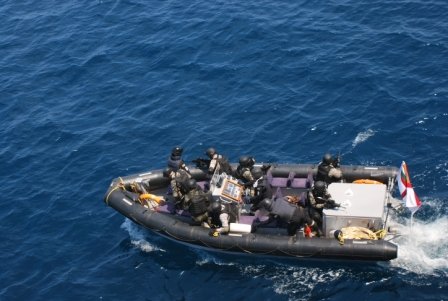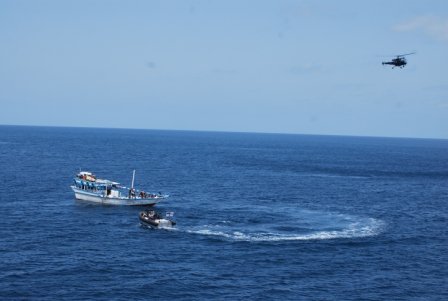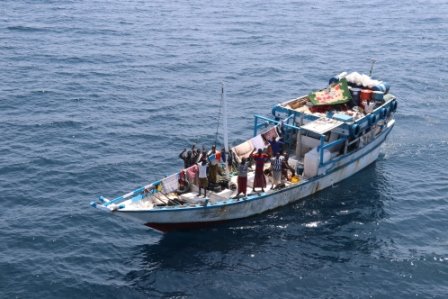 The successful operation was the Indian Navy's third anti-piracy engagement in the Gulf of Aden in six months. In May, the INS Sharda foiled an attack on the bulker Lord Mountbatten, and in April, Chinese and Indian forces cooperated to free the crew of the bulker OS 35 off Yemen.
Two days before Friday's engagement, Trishul wrapped up a series of exercises with EU NAVFOR, the European Union's anti-piracy mission in the Red Sea and Gulf of Aden. On October 4, the Italian flagship ITS Fasan – the at-sea headquarters of EU NAVFOR – conducted joint manoeuvers with the Trishul off the coast of Galmadug, Somalia. The crew of INS Trishul welcomed EU NAVFOR's leaders on board, and the Indian and Italian crews practiced drills for boarding operations, ship handling and communications exercises.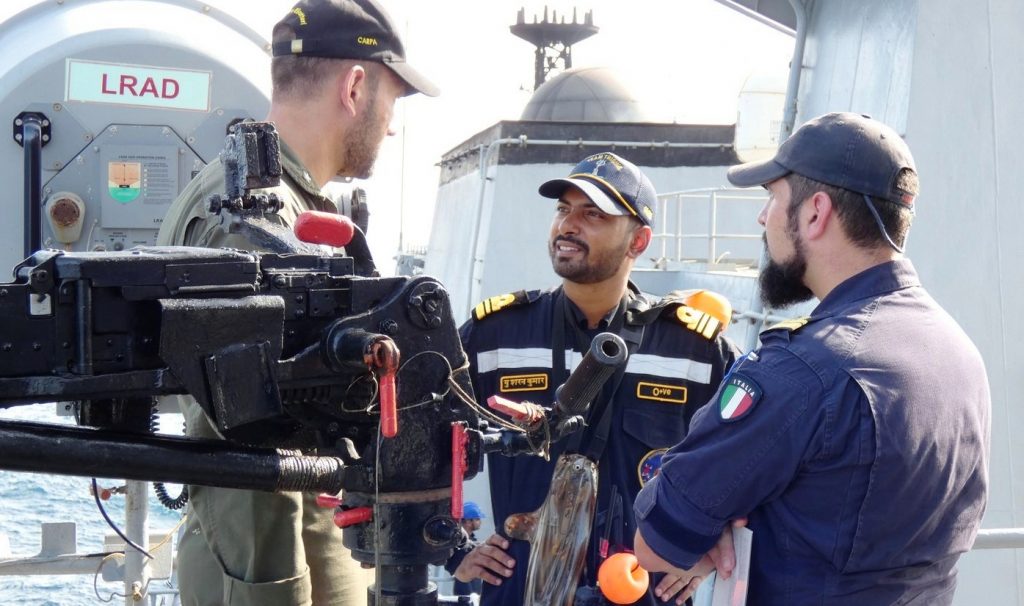 Indian and EUNAVFOR officers aboard the Trishul, Oct. 4