Photos: Hundreds of Fishermen Rescued in Arabian Sea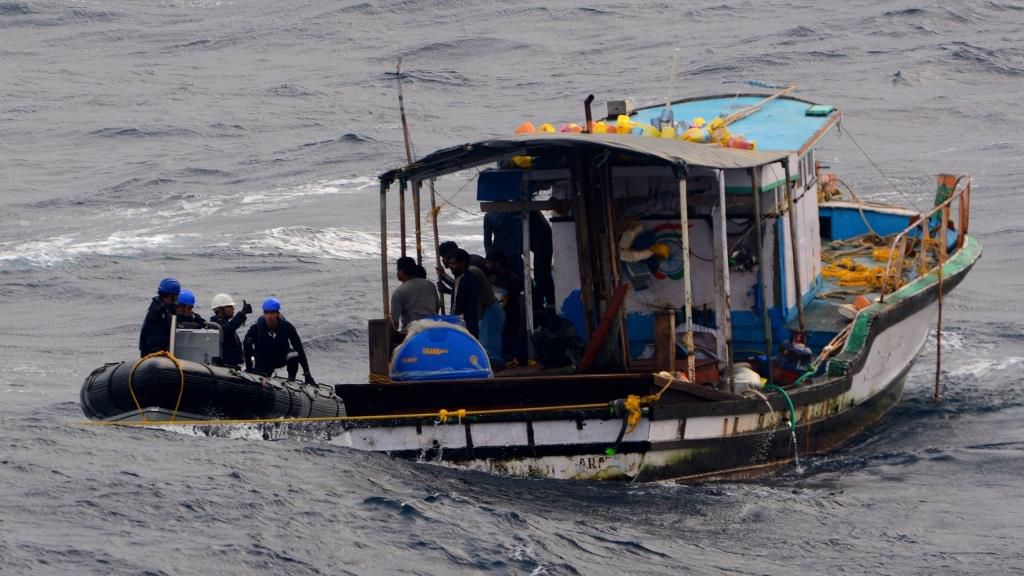 The Indian Navy and Coast Guard have mounted a joint response to rescue fishing vessels in the wake of Cyclone Ockhi, a category three storm that has created severe conditions off the coast of Maharashtra. As of Monday, Indian Coast Guard Region West said that a total of 183 fishermen have been saved or assisted. The Indian Navy has confirmed three fatalities.
"The Coast Guard tasked 12 ships and deployed three Dornier aircraft and two helicopters for sea-air coordinated search and rescue assistance to the stranded fishermen at sea," said Inspector General K. R. Nautiyal, the service's regional commander. The Indian Navy has deployed an additional 10 vessels, along with maritime patrol aircraft and Sea King rescue helicopters. The Lakshadweep Islands took the full force of the storm as it passed northwards through the Arabian Sea, and the Navy is also engaged in a sealift and airlift effort to bring in relief goods.
Indian Navy SAR assets as of December 4
The authorities have warned fishing boats in Maharashtra and Gujarat to stay at the pier until the storm system passes. Offshore oil and gas facilities have also been asked to evacuate personnel as necessary in advance of the storm's arrival.
Over the course of the past 24 hours, the storm's path has curved to the northeast, taking it towards Gujarat. Its strength is expected to diminish from 60 knots to 40 knots over the next two days, and it will likely make landfall in the vicinity of Mumbai on December 6.
In Maharashtra, the government has closed schools and colleges in preparation for the storm's arrival. Mumbai and the surrounding area may expect heavy rainfall, along with minor wind damage to light structures.
#CycloneOchki @IndiaCoastGuard Ship engaged in Rescue Operations of fishermen in distress at sea in adverse weather conditions off #Kerala Coast @SpokespersonMoD @indiannavy pic.twitter.com/lwdKMjKeyM

— Indian Coast Guard (@IndiaCoastGuard) December 4, 2017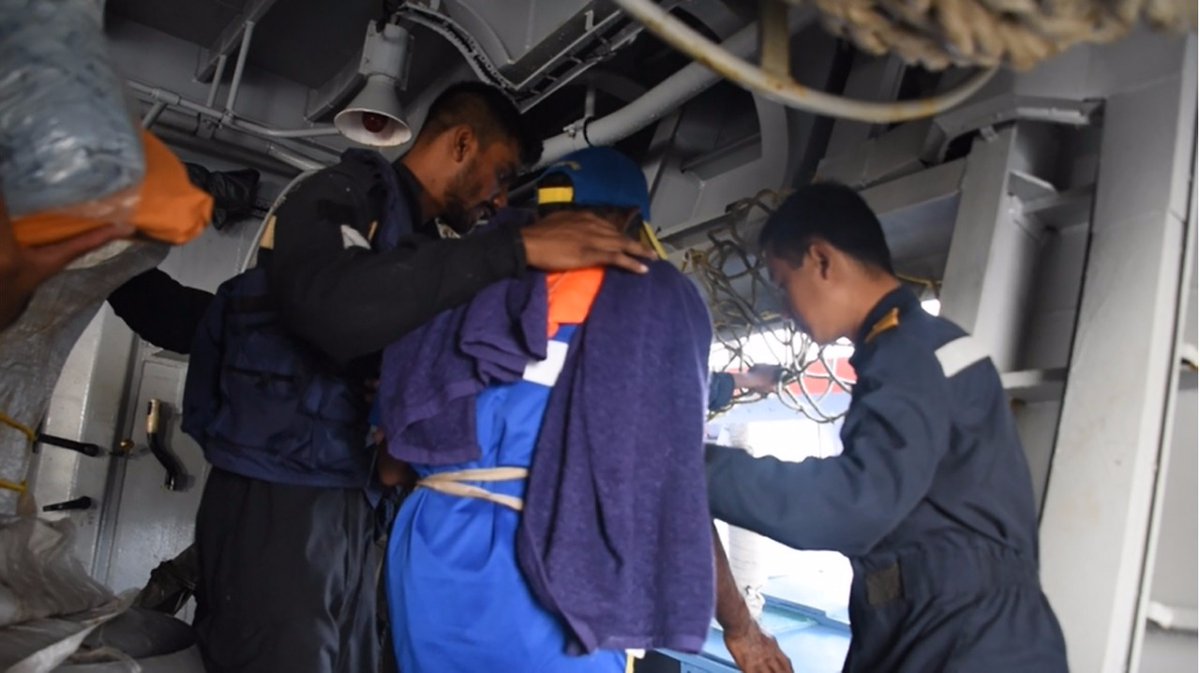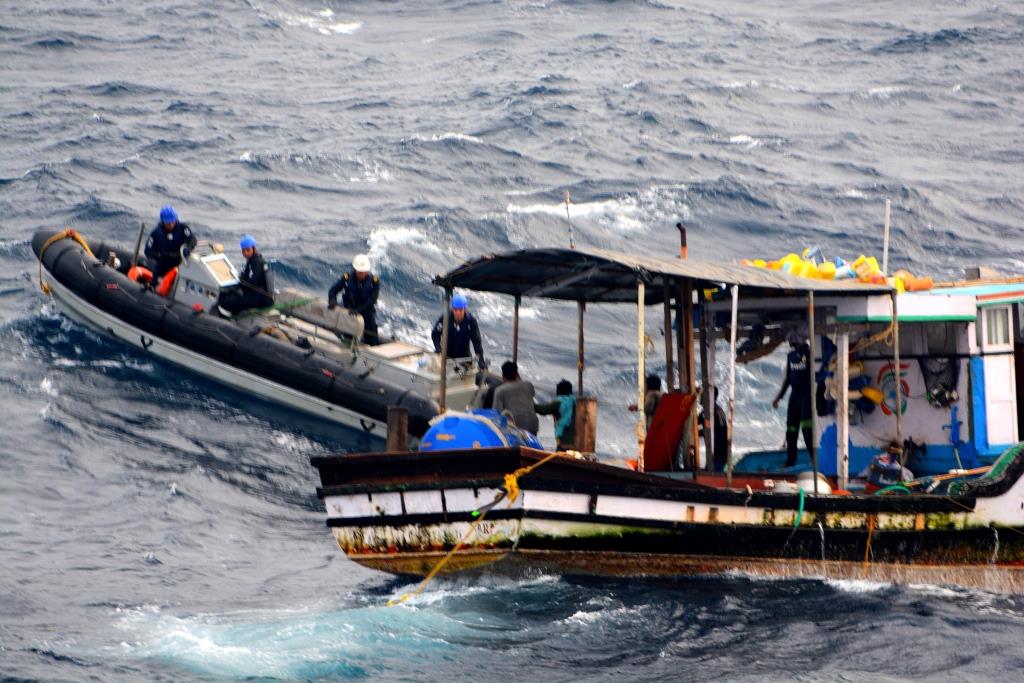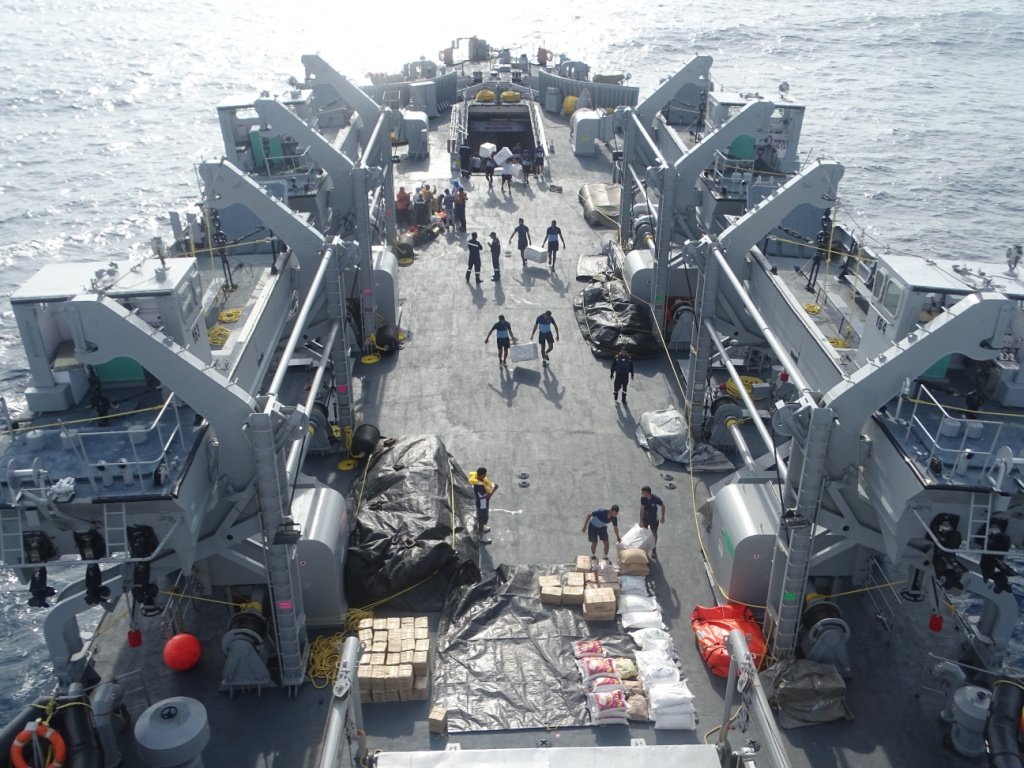 Indian Navy personnel prepare relief shipment for residents of the Lakshadweep Islands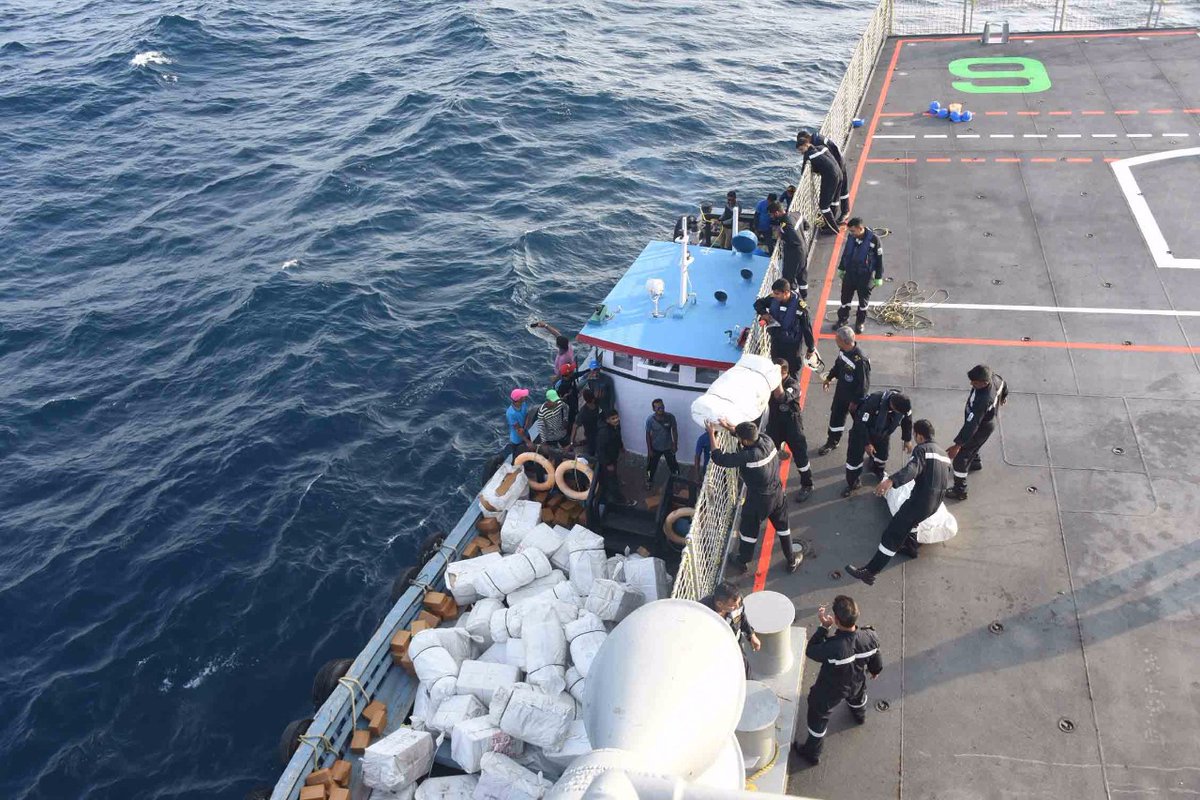 Transferring relief supplies to a tender for the Lakshadweep Islands